Sports Roundup 1-26-23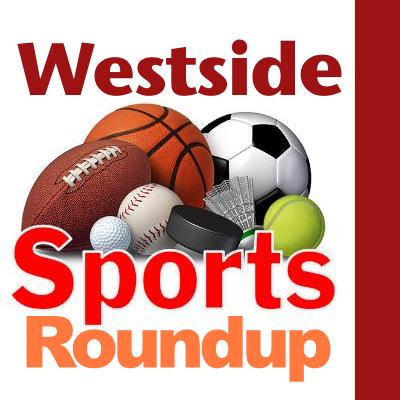 Thu, 01/26/2023
By Tim Clinton
SPORTS EDITOR
Girls basketball
Chief Sealth 58, Cleveland 5
Chief Sealth clobbered Cleveland in a Saturday Metro League game.
East Jefferson 31, SCS 29
Seattle Christian was edged by East Jefferson in a low scoring Nisqually League game Saturday.
TJ 46, Tyee 35
The Totems were topped by Thomas Jefferson in a Monday non-league clash.
King's 57, Ballard 43
The Beavers took a non-league loss Monday.
SCS 30, Cascade Christian 27
Seattle Christian scored a win in Tuesday action.
Decatur 51, Kennedy Catholic 41
Decatur delivered the Lancers a loss Tuesday in a North Puget Sound League game.
Kentwood 66, Mt. Rainier 57
The Conquerors were triumphant Tuesday against the Rams.
Foster 68, Tyee 15
Wednesday's Kingco battle belonged to the Bulldogs.
Sammamish 65, Evergreen 9
The Totems topped Evergreen in Wednesday's action.
Renton 67, Highline 17
Renton's Red Hawks hammered Highline Wednesday.
Blanchet 58, Ballard 32
The Beavers were buried by the Braves on Wednesday.
Franklin 59, Chief Sealth 32
Chief Sealth fell to Franklin on Wednesday.
Lakeside 44, West Seattle 18
The Lions proved to be a tough opponent for the Wildcats to go up against Wednesday night.
Boys basketball
SCS 63, East Jefferson 50
Seattle Christian emerged victorious against East Jefferson in Saturday action.
Cleveland 58, Chief Sealth 55
The Seahawks were edged by the Eagles on Saturday.
Nathan Hale 63, Ballard 61
Ballard also took a close loss Saturday.
Ballard 52, Lincoln 51
Ballard rebounded for a Monday win.
Chief Sealth 74, Franklin 48
Chief Sealth won decisively Monday.
West Seattle 71, Roosevelt 53
West Seattle also posted a convincing victory Monday.
Kennedy Catholic 75, Decatur 57
Kennedy Catholic dealt Decatur a defeat Tuesday.
Kentwood 60, Mt. Rainier 37
The Rams fell to the Conquerors on Tuesday.
Cascade Christian 50, SCS 48
The Warriors suffered a narrow defeat Tuesday.
Sammamish 65, Evergreen 35
Sammamish slammed Evergreen in Tuesday action.
Renton 84, Highline 29
Renton routed the Pirates on Tuesday.
King's 82, Ballard 47
Ballard was badly beaten in a Wednesday non-league game.