SportsWatch 2-22-23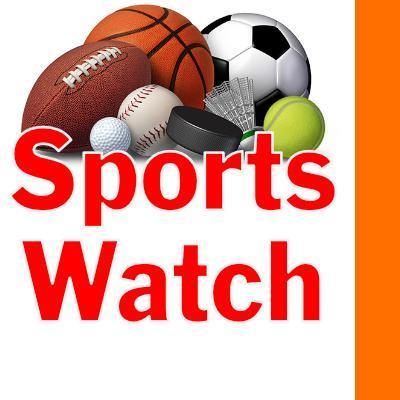 Wed, 02/22/2023
By Tim Clinton
SPORTS EDITOR
High schools
Boys basketball
Seattle Christian plays in a loser-out state Class 1A regional game at 6 p.m. Friday, hosting Seton Catholic at Auburn High School.
West Seattle waits until 8 p.m. Saturday to play North Thurston in a loser-out 3A state regional at Bellevue College.
Girls basketball
West Seattle will play Lynnwood in a noon Saturday loser-out Class 3A state regional game at Arlington High School.
Gymnastics
State meet
State action is set to take place this Thursday, Friday and Saturday at Sammamish High School.
Class 2A/3A action starts off the meet Thursday with rotations getting underway at 12:15 p.m. and 4:30 p.m.
Friday the 2A/3A finals begin at noon with the 4A action beginning at 3:15 p.m.
Saturday the 4A final rotations get underway at 11 a.m.
Pros
Kraken
Seattle hosts the Boston Bruins for a 7 p.m. Thursday National Hockey League game before entertaining Toronto at 4 p.m. Sunday.
The Kraken drop in on the St. Louis Blues at 5 p.m. Tuesday.
All three games will be televised on ROOT Sports Northwest.
Sounders
Colorado visits Seattle for a 5 p.m. Sunday men's pro soccer match at Lumen Field on FS1.
Seawolves
Seattle entertains Rugby ATL for 7:30 p.m. Friday action at Starfire Stadium in Tukwila that can be seen on ROOT.
Sea Dragons
Seattle plays its first home game of the revived XFL Thursday, taking on St. Louis in a 6 p.m. football game at Lumen Field.
Mariners
Seattle opens spring training action in Arizona this Friday, visiting the San Diego Padres at 12:10 p.m.
The Mariners host the Los Angeles Angels at 1:10 p.m. Saturday in Peoria on ROOT before visiting Kansas City at 12:05 p.m. Sunday and the Chicago White Sox at the same time Monday.
They host Cleveland at 1:10 p.m. Tuesday.
Thunderbirds
Seattle hosts the Tri-City Americans for 7:05 p.m. Friday Western Hockey League action at the Showare Center in Kent before entertaining the Portland Winterhawks at 6:05 p.m. Saturday.
Stars
Tacoma visits the Florida Tropics for 12:05 p.m. Sunday men's indoor soccer action.
Colleges
Husky men
Washington visits California for a 6 p.m. Thursday game on the Pac-12 network and drops in on Stanford at 3 p.m. Sunday on Fox Sports 1.
Husky women
The Huskies are at USC for an 8 p.m. Thursday clash before wrapping up the regular season with noon Saturday action at UCLA.
Pac-12LA will carry both games.
Cougar men
Washington State goes to Stanford for an 8 p.m. Thursday game and visits California at 2 p.m. Saturday with the Pac-12 network airing both.
Cougar women
WSU visits UCLA at 6 p.m. Thursday and USC at noon Saturday.
Pac-12LA has Thursday's action and Pac-12WA has Saturday's.
Bulldog men
Gonzaga hosts San Diego at 8 p.m. Thursday on ESPN and St. Mary's at 7 p.m. Saturday on ESPN.
Bulldog women
Gonzaga travels to San Diego for a 6 p.m. Thursday game and to Brigham Young at 1 p.m. Saturday.
Saturday's game can be seen on BYUtv.
Redhawk men
Seattle University visits Grand Canyon at 4 p.m. Friday on ESPNU.
Redhawk women
Seattle entertains Utah Tech at 6 p.m. Thursday and Utah Valley at 2 p.m. Saturday before visiting Tarleton at 4 p.m. Tuesday.
All three games can be seen on ESPN+.
Falcon men
Seattle Pacific gets a 5:15 p.m. Thursday visit from Alaska Anchorage and a 4:15 p.m. Saturday visit from Alaska Fairbanks.
Falcon women
SPU hosts Alaska Anchorage for a 7:30 p.m. Thursday game and Alaska Fairbanks for 2 p.m. Saturday action.