Sports Roundup 2-26-23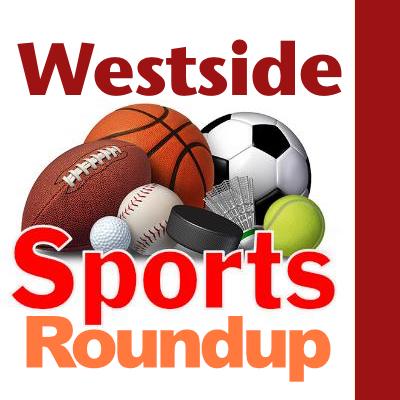 Sun, 02/26/2023
By Tim Clinton
SPORTS EDITOR
Gymnastics
State 1A, 2A, 3A
Ballard finished fourth in Thursday's team competition held at Sammamish High School, scoring 172.650 points.
Sammamish won with 179.575 points ahead of the 164.400 of Mead and the 172.975 of Lake Washington.
Evergreen took 32nd, all on the all around performance of 32.850 by Alannis Rax, who took 31st individually.
Naomi Kildal led Ballard by coming in ninth at 35.825 with teammate Alex Bullock tying for 10th at 35.700.
Brooke Adkins was 24th for the Beavers at 34.075 and Caitlin Adkins tied for 34th at 32.650.  Dylan Kelly was 57th (26.100), Justene Li 70th (23.950) and Linden Fatland 98th (15.500).
Kildal was second in the beam with a 9.350 and third in the individual finals the next day with a 9.475.
She tied for sixth in the bars the first day (8.900) and was 11th the second (8.625).  She took 10th in the floor exercise (9.225) the first day and tied for 10th the second (9.250).
Bullock tied for fourth in the second day floor with a 9.450 after coming in eighth the first day 9.350).  She was ninth in the first day bars (8.700) and 12th the second day (8.575).  She tied for 10th in the vault the first day (9.025) and tied for 11th the second (9.050).
Brooke Adkins was 16th in the beam both days.  She scored a 9.075 the first day and an 8.125 the second.
State 4A
Tatum Heinz of Mount Rainier took 31st in the 4A all around with 25.450 points Friday,  accounting for all of the Rams' points in a 19th place team finish.
Boys basketball
Seton Catholic 62, SCS 53
Seattle Christian saw its season end with Friday's loss to Seton Catholic on the Auburn High School floor.
A win in the state Class 1A regional would have sent the Warriors on to the Yakima Valley Sun Dome for the state final 12 tournament.
North Thurston 51, West Seattle 34
West Seattle finished at 14-12 overall with the Saturday night state 3A regional loss to the Rams at Bellevue College.
Girls basketball
Lynnwood 47, West Seattle 45
The Wildcats came up just two points shy of reaching the Tacoma Dome with Saturday's loss to a tough Lynnwood team in the Arlington High School gymnasium.
West Seattle wound up at 16-10 overall with the state 3A regional defeat.