Sports Roundup 3-15-23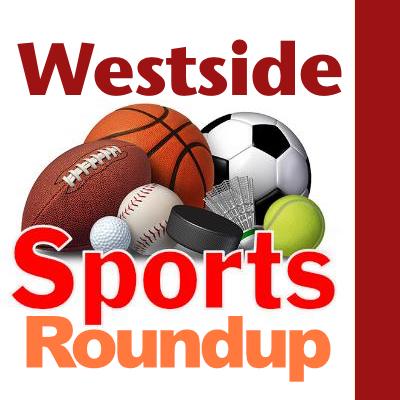 Wed, 03/15/2023
By Tim Clinton
SPORTS EDITOR
Boys soccer
Mercer Island 1, Chief Sealth 0
The Seahawks opened with a loss last Friday.
Mt. Rainier 8, Highline 2
Mount Rainier rallied for a lopsided win over the Pirates Saturday.
Evergreen 2, Eisenhower 2
Evergreen knotted its visitors from Yakima Saturday.
Issaquah 4, Mt. Rainier 1
The Rams were dealt a defeat Monday.
Foster 5, Renton 0
The Bulldogs blanked Renton in Tuesday action.
Ballard 1, Ingraham 0
Ballard won by shutout Tuesday.
Seattle Prep 2, West Seattle 0
Seattle Prep shut down the Wildcats Tuesday.
Roosevelt 1, Chief Sealth 0
Chief Sealth suffered a shutout loss Tuesday.
Lindbergh 4, Highline 1
Lindbergh sank the Pirates Tuesday.
Sammamish 2, Evergreen 1
Evergreen was edged by the Totems Tuesday.
Summer 2, Kennedy 1
The Lancers also took a narrow loss.
Cascade Christian 6, SCS 2
Seattle Christian came up short Tuesday.
Baseball
West Seattle 10, Auburn Mountainview 0
West Seattle won decisively to open its season Saturday.
Chief Sealth 4, Stadium 0
The Seahawks bagged the Tigers in Saturday morning action.
Chief Sealth 14, Nooksack Valley 4
Chief Sealth won again Saturday afternoon.
Cascade Christian 1, SCS 0
Cascade Christian slipped past the Warriors Saturday.
Cascade Christian 15, SCS 4
Seattle Christian lost again in Saturday's nightcap.
Shorecrest 7, Ballard 2
The Beavers fell to their neighbors to the north on Monday.
Enumclaw 17, Highline 0
Highline was hammered by the Hornets in Monday's non-league game.
Evergreen 15, LaConner 3
A long trip paid off in a big win for the Wolverines Tuesday.
Kennedy 41, Todd Beamer 0
It was a big day Tuesday for the Lancers.
West Seattle 7, Stanwood 2
The Wildcats improved to 2-0 with Tuesday's victory.
Auburn Riverside 8, Mt. Rainier 5
The Rams fell victim to the Ravens on Tuesday.
Fastpitch softball
Silas 17, Evergreen 3
Monday was a long day for the Wolverines.
West Seattle 17, Franklin 0
West Seattle outslugged the Quakers in Tuesday action.
Roosevelt 12, Ballard 4
The Roughriders ran wild over the Beavers Tuesday.