Sports Roundup 4-3-23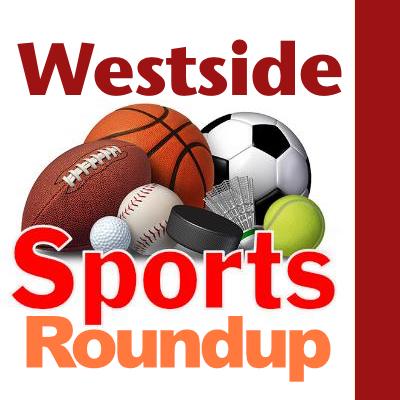 Mon, 04/03/2023
By Tim Clinton
SPORTS EDITOR
Baseball
Chief Sealth 5, Rainier Beach 0
Chief Sealth shut down the Vikings in Monday's game.
West Seattle 10, Franklin 0
West Seattle turned in another dominating performance Monday.
Highline 29, Tyee 2
The Pirates chopped down the Totems Monday.
Ballard 7, Lakeside 3
The Beavers emerged victorious Monday.
Evergreen 14, Foster 4
Evergreen broke out its lumber and beat the Bulldogs last Monday.
Vashon 9, SCS 4
Seattle Christian took a loss Monday.
Kennedy 8, Auburn Mountainview 2
Kennedy Catholic came through for a win Tuesday.
Mt. Rainier 13, Auburn 9
The Rams outslugged the Trojans Tuesday.
Skyline 20, Highline 1
Highline fell to Skyline Tuesday.
West Seattle 14, Roosevelt 0
West Seattle improved to 9-0 with Wednesday's win.
Ingraham 1, Ballard 0
The Beavers were blanked in a close one Wednesday.
Eastside Catholic 7, Chief Sealth 0
The Seahawks came up short against the Crusaders on Wednesday.
Tyee 15, Foster 8
Tyee triumphed Wednesday.
Highline 4, Evergreen 0
Highline prevailed against the Wolverines Wednesday.
Kennedy Catholic 8, Decatur 1
The Lancers are 8-0 after Thursday's win.
Tahoma 11, Mt. Rainier 3
Tahoma took it to the Rams Thursday.
Tahoma 14, Mt. Rainier 8
The Bears roared to another win Friday.
Lincoln 14, Ballard 5
Lincoln beat the Beavers Friday.
Garfield 8, Chief Sealth 0
Chief Sealth was shut out Friday.
Highline 13, Foster 0
The Pirates plundered a win against Foster Friday.
Tyee 4, Evergreen 2
Tyee slipped past Evergreen Friday.
Fastpitch softball
Chief Sealth 16, Sammamish 6
Chief Sealth crushed the Totems on Monday.
Chief Sealth 19, Sammamish 17
The Seahawks outdistanced Sammamish in Monday's second game.
Highline 19, Foster 4
Highline hammered Foster Monday.
Tyee 17, Evergreen 2
Tyee took it to Evergreen in Monday action.
Chief Sealth 13,  Nathan Hale 1
Chief Sealth crushed the Rams Tuesday
Holy Names 15, West Seattle 12
The Wildcats absorbed a loss in a Tuesday slugfest.
Blanchet 10, Ballard 5
The Beavers were beaten by Blanchet Tuesday.
Auburn Riverside 13, Mt. Rainier 2
Auburn Riverside routed the Rams Tuesday.
Kentwood 16, Kennedy 1
The Conquerors clobbered Kennedy Catholic in Tuesday action.
Tyee 20, Renton 1
The Totems triumphed over Renton on Wednesday.
Sammamish 14, Highline 3
Sammamish slugged its way past the Pirates Wednesday.
Lindbergh 16, Foster 0
Foster was shut down by the Eagles Wednesday.
West Seattle 21, Ingraham 2
The Wildcats were lopsided winners Thursday.
Chief Sealth 16, Rainier Beach 2
Chief Sealth also won big Thursday.
Auburn Riverside 18, Kennedy 6
Kennedy Catholic lost to the Ravens Thursday.
Decatur 17, Mt. Rainier 2
The Gators got the best of the Rams on Thursday.
Highline 14, Renton 4
Highline hammered Renton in Friday action.
Sammamish 1, Tyee 0
Sammamish barely beat Tyee Friday.
Boys soccer
Evergreen 4, Renton 1
The Wolverines won decisively Tuesday.
Auburn Riverside 4, Kennedy 3
Kennedy Catholic was edged Tuesday.
Mt. Rainier 4, Kent-Meridian 1
Mount Rainier towered above the Royals Tuesday.
Highline 7, Tyee 1
Highline decisively downed the Totems Tuesday.
Foster 1, Sammamish 1
Foster played the Totems to a tie Tuesday.
Ballard 4, Nathan Hale 3
The Beavers pulled out a victory Tuesday.
Evergreen 2, Tyee 1
Evergreen took Thursday's cross district clash.
West Seattle 1, Eastside Catholic 0
West Seattle won by shutout Thursday.
Ballard 1, Roosevelt 1
Ballard battles to a tie Thursday against the Roughriders.
Garfield 2, Chief Sealth 1
Chief Sealth fell to Garfield in Thursday action.
Mt. Rainier 2, TJ 0
The Rams blanked the Raiders Friday.
Kennedy 1, Kent-Meridian 1
Kennedy Catholic knotted the Royals on Friday.
Foster 3, Lindbergh 3
Foster took a tie against Lindbergh Friday.
Chief Sealth 2, Evergreen 0
The Seahawks won Saturday's battle for White Center supremacy.
Tennis
Mt. Rainier 3, Kennedy 2
Mount Rainier topped the Lancers Tuesday.
Highline 7, Evergreen 0
Highline swept all seven matches Tuesday against the Wolverines.
Lindbergh 6, Foster 1
Foster won one match Tuesday.
Renton 7, Tyee 0
The Totems were swept in Tuesday action.
Kennedy 3, Kentridge 2
Kennedy Catholic stopped the Chargers dead in their tracks Thursday.