Sports Roundup 4-9-23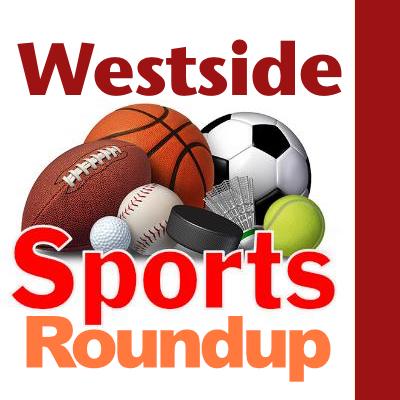 Sun, 04/09/2023
By Tim Clinton
SPORTS EDITOR
Baseball
West Seattle 17, Cleveland 4
The Wildcats clobbered Cleveland in Metro League action Monday.
Ballard 8, Seattle Prep 6
Ballard edged out the Panthers Monday.
Roosevelt 1, Chief Sealth 0
Roosevelt shut out the Seahawks in a Monday game.
Sammamish 5, Highline 4
Highline came up one run short against Sammamish in a key Kingco clash Monday.
Lindbergh 16, Foster 3
Foster fell to the Eagles Monday.
West Seattle 3, Eastside Catholic 2
The Wildcats were winners again Tuesday.
Tyee 14, Renton 12
The Totems outslugged the Redhawks on Tuesday.
Newport 14, Highline 1
Highline took a non-league beating Tuesday.
Kennedy Catholic 9, Kentridge 7
The Lancers won a close one Tuesday.
Decatur 5, Mt. Rainier 3
Mount Rainier was topped by the Gators Tuesday.
Kennedy Catholic 5, Kentridge 4
Kennedy Catholic improved to 10-0 overall with Wednesday's victory.
Decatur 14, Mt. Rainier 2
Decatur downed the Rams more decisively Wednesday.
West Seattle 3, Ingraham 0
West Seattle ran its record to 12-0 with Wednesday's win.
Highline 5, Renton 0
The Pirates won Wednesday's Kingco contest.
Eastside Catholic 10, Ballard 6
Ballard fell to Eastside Catholic on Wednesday.
Sammamish 15, Tyee 5
Tyee took a beating Wednesday.
Lindbergh 4, Evergreen 2
Evergreen was topped by the Eagles on Wednesday.
Silas 10, Highline 5
The Pirates fell in a game played Thursday at Foss High School in Tacoma.
Ballard 4, Kentwood 1
Ballard got to play the Conquerors at T-Mobile Park and won Friday.
Chief Sealth 3, Sammamish 2
Chief Sealth squeaked by Sammamish on Friday.
Lakeside 5, West Seattle 4
West Seattle tasted defeat for the first time this season Friday to fall to 12-1.
Stadium 8, Highline 0
The Tigers of Tacoma sank the Pirates in a Friday non-league game.
Fastpitch softball
Evergreen 25, Renton 20
Evergreen towered above Renton in a Monday slugfest.
Ballard 16, Eastside Catholic 1
The Beavers triumphed over the Crusaders Monday.
Decatur 15, Kennedy Catholic 2
Kennedy Catholic absorbed a loss Monday.
West Seattle 18, Nathan Hale 9
The Wildcats pounced on the Rams in a Tuesday game.
Chief Sealth 19, Highline 0
Chief Sealth owned Tuesday's game against the Pirates.
Cle Elum 20, Evergreen 0
Evergreen journeyed over the Cascades Tuesday and took a non-league loss.
Cle Elum 2, Evergreen 0
The Wolverines came much closer in Tuesday's second game.
Kentwood 15, Mt. Rainier 0
Mount Rainier fell to the Conquerors on Wednesday.
West Seattle 16, Rainier Beach 0
West Seattle won big Thursday.
Seattle Prep 18, Chief Sealth 15
Chief Sealth came up on the short end of a high score Thursday.
Auburn Mountainview 16, Kennedy Catholic 3
The Lions roared past the Lancers Thursday.
West Seattle 17, Chief Sealth 7
West Seattle prevailed in a Friday crosstown battle.
Boys soccer
Kennedy Catholic 1, Auburn 0
The Lancers blanked the Trojans on Monday.
Mt. Rainier 3, Kentlake 2
Mount Rainier outscored the Falcons in Monday action.
West Seattle 2, Cleveland 1
The Wildcats fended off the Eagles Monday.
Evergreen 3, Highline 2
Evergreen won Monday's battle of near neighbors.
Ballard 3, Nathan Hale 3
Ballard played the Rams to a Monday tie.
Lakeside 2, Chief Sealth 1
The Seahawks were edged by the Lions on Monday.
Renton 9, Tyee 0
Tyee took a beating against Renton Monday.
Ingraham 2, West Seattle 1
West Seattle fell shy Tuesday.
Kennedy Catholic 4, Auburn Mountainview 1
The Lancers pummeled the Lions Wednesday.
Mt. Rainier 2, Auburn 0
Mount Rainier blanked the Trojans on Wednesday.
Chief Sealth 1, Blanchet 0
The Seahawks shut down the Braves Wednesday,
Foster 7, Tyee 0
The Bulldogs dominated Wednesday's match.
Seattle Prep 2, Ballard 1
Ballard was edged Wednesday by the Panthers.
Lindbergh 2, Evergreen 1
Evergreen also lost a close one Wednesday.
Sammamish 4, Highline 1
Highline fell to the Totems Wednesday.
Chief Sealth 2, Ballard 1
Chief Sealth beat Ballard on Friday.
West Seattle 0, Franklin 0
The Wildcats played the Quakers to a scoreless tie Friday.