RX Fest will rock for three days downtown April 14 -16
RX Fest will rock for three days downtown April 14 -16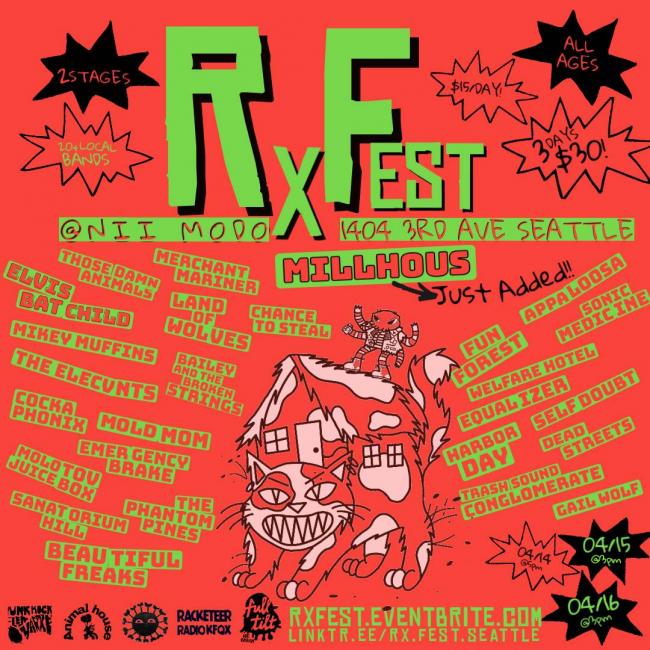 Wed, 04/12/2023
Alternative and punk rock festival RX Fest is set to rock downtown Seattle April 14 through 16 featuring 24 bands.
The shows will take place in the former Bartell Drugs on 3rd & Union, now known as Nii Modo.
Acts like Seattle's Elvis Batchild, Everett's Dead Streets, and Wenatchee's Cockaphonix are just three set to perform.  
Recently, several bars that provided a platform for smaller local artists have closed permanently due to either land purchases and plans to bulldoze, or they just didn't pull through the pandemic.
Developers have also torn down most of the houses that would draw a solid 200-person crowd for acts such as Rose Windows (who would later sign to Subpop), the band Tacocat, and even members from grammy award-winning band Portugal the Man, were active in bands playing house venues in basements and garages across the city. Regardless of housing prices, before the big tech booms, super bowl wins, or coffee, Seattle has been a music haven-especially for the underground.