Keeping Track 4-14-23
Keeping Track 4-14-23
Where area sports starts meet their future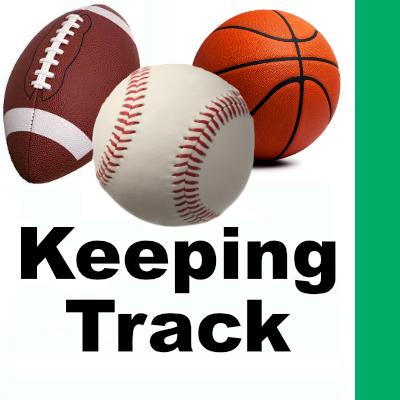 Fri, 04/14/2023
By Tim Clinton
SPORTS EDITOR
Huard, coach Cross reunited
The NCAA transfer portal led to familiar territory for Kennedy Catholic graduate Sam Huard.
The strong armed left handed quarterback left the University of Washington and emerged at Cal Poly, where former Lancers head coach Sheldon Cross is now the offensive coordinator.
Huard thrived at Kennedy Catholic in Cross' version of the Air Raid Offense.
"That definitely also had a big impact on my decision," Huard told The Seattle Times.  "I've had two different systems in two years."
Huard passed for a state high school record 13,214 yards and 153 touchdowns in his four years with the Lancers.
Over his two seasons at the UW he completed 24 of 44 passes for 265 yards, one touchdown and four interceptions over five games played.
Huard is now a redshirt sophomore with the Mustangs of the Big Sky Conference.
Paul Wulff, the Washington State coach from 2008 to 2011, is the Cal Poly head coach.
Fewing, Daligcon promoted
Highline High School graduate Pete Fewing has been promoted to an associate athletic director position at Seattle University after 29 years as the men's soccer head coach.
Fewing led Seattle to two national titles in his coaching tenure and amassed 343 wins.
Soccer assistant Nate Daligcon moves up to replace Fewing as the Redhawks' head coach.
McCullough starts year in AA
West Seattle graduate Morgan McCullough is now a shortstop for the Class AA Northwest Arkansas Naturals of the Kansas City Royals organization.
Over his first eight at bats he was hitting .250 with one RBI and one stolen base.
Please write to us at timc@robinsonnews.com if you have information for Keeping Track.