Sports Roundup 4-14-23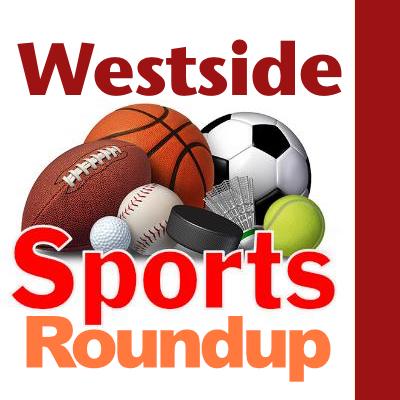 Fri, 04/14/2023
By Tim Clinton
SPORTS EDITOR
Baseball
Ballard 3, O'Dea 0
Ballard blanked the Irish in Metro League action Monday.
Chief Sealth 6, Franklin 4
The Seahawks also emerged victorious Monday.
Foster 1, Renton 0
The Bulldogs posted a win by shutout Monday.
Lindbergh 4, Highline 2
Highline came up short against the Eagles on Monday.
Rainier Beach 22, Tyee 10
Monday's non-league game went to Rainier Beach.
Federal Way 9, Kennedy Catholic 0
Kennedy Catholic lost for the first time this year Tuesday.
Interlake 6, Highline 3
The Saints bested the Pirates Tuesday.
Ballard 2, Nathan Hale 0
Ballard was a winner by shutout again Wednesday.
West Seattle 9, Seattle Prep 1
West Seattle soundly thrashed Seattle Prep on Wednesday.
Evergreen 1, Renton 0
Evergreen edged out Renton in Wednesday action
Hazen 2, Highline 1
Highline lost a non-league game Wednesday to the Highlanders.
Sammamish 14, Foster 4
Sammamish scored a victory over Foster on Wednesday.
Lindbergh 18, Tyee 2
Tyee fell to the Eagles Wednesday.
Kennedy Catholic 5, Mt. Rainier 3
Kennedy Catholic topped the Rams Thursday.
West Seattle 2, Lincoln 1
West Seattle won again Thursday but not by much.
Fastpitch softball
Rainier Beach 19, Tyee 3
Rainier Beach beat up the Totems on Monday.
Auburn 18, Mt. Rainier 0
Auburn aced out the Ràms in Tuesday action.
Auburn Mountainview 12, Mt. Rainier 2
It was Auburn Mountainview beating Mount Rainier Wednesday.
Muckleshoot Tribal 9, Evergreen 8
Evergreen fell short in Thursday's slugfest.
Boys soccer
Kennedy Catholic 3, Decatur 1
The Lancers defeated Decatur on Monday.
Tahoma 5, Mt. Rainier 0
Monday's road trip paid off in only a shutout loss for the Rams.
Lindbergh 2, Highline 1
Lindbergh flew past the Pirates Monday.
Renton 1, Foster 0
The Redhawks shut down Foster on Monday.
Sammamish 4, Evergreen 0
Evergreen was also shut out Monday.
Ballard 3, O'Dea 0
Ballard bumped off O'Dea on Tuesday.
Lincoln 1, Chief Sealth 0
Chief Sealth was held scoreless Tuesday.
Mt. Rainier 5, Decatur 2
Mount Rainier outgunned the Gators Wednesday.
Kentridge 2, Kennedy Catholic 1
The Chargers edged out the Lancers Wednesday.
Highline 5, Tyee 2
Highline cut down the Totems Wednesday.
Sammamish 2, Foster 0
Sammamish shut out Foster Wednesday.
Renton 3, Evergreen 0
Renton rallied to beat the Wolverines of White Center Wednesday.
Seattle Prep 5, Chief Sealth 0
The Panthers pounced on the Seahawks Thursday.
Tennis
Evergreen 4, Foster 3
Evergreen narrowly defeated the Bulldogs Tuesday.
Highline 6, Foster 1
Highline won Thursday's match at Foster.