Sports Roundup 4-24-23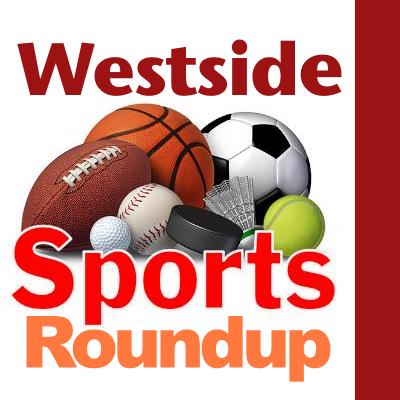 Mon, 04/24/2023
By Tim Clinton
SPORTS EDITOR
Baseball
Evergreen 14, Foster 1
Evergreen towered above the Bulldogs in Monday's game.
Ballard 13, Franklin 1
The Beavers buried the Quakers in Monday action.
Chief Sealth 10, Cleveland 0
Chief Sealth clobbered Cleveland Monday.
Mt. Rainier 5, Kentwood 2
The Rams knocked off the Conquerors in a close one Monday.
Highline 5, Tyee 1
Highline toppled the Totems Monday.
Kentwood 11, Mt. Rainier 1
The Conquerors turned the tables on Mound Rainier this past Tuesday.
Ballard 10, Roosevelt 0
Ballard came through with another decisive win Wednesday.
West Seattle 10, Garfield 0
West Seattle tamed the Bulldogs on Wednesday.
Tyee 12, Foster 2
The Totems triumphed against Foster Wednesday.
Highline 5, Evergreen 0
The Pirates shut out the Wolverines in Wednesday's win.
Blanchet 11, Chief Sealth 0
Chief Sealth suffered a Wednesday loss against the Braves.
Charles Wright 8, SCS 4
Seattle Christian took a loss Wednesday.
Federal Way 11, Mt. Rainier 1
The Eagles flew past the Rams in Thursday's game.
Tahoma 10, Kennedy Catholic 3
Undefeated Tahoma stayed that way Thursday.
Mt. Rainier 4, Federal Way 2
Mount Rainier knotted the season series at 1-1 against Federal Way with  Friday's victory.
Tahoma 6, Kennedy Catholic 5
The Bears barely beat the Lancers Friday.
West Seattle 13, Blanchet 2
The Wildcats pounced on the Braves in Friday's ballgame.
Ballard 3, Cleveland 0
Ballard made it a 3-0 week with Friday's shutout win.
Chief Sealth 2, Ingraham 1
Chief Sealth slipped by the Rams Friday.
Sammamish 6, Evergreen 0
Sammamish shut down the Wolverines on Friday.
Rainier Christian 15, Tyee 12
Tyee came up short in a Friday slugfest.
Fastpitch softball
Mt. Rainier 21, Hazen 6
Mount Rainier broke out its bats in a big way Monday.
Lindbergh 6, Highline 4
Lindbergh coasted past the Pirates on Monday.
Sammamish 22, Evergreen 3
Evergreen fell to the Totems in Monday action.
Kennedy Catholic 8, Kentlake 7
The Lancers posted a close win Tuesday.
Tahoma 11, Mt. Rainier 1
Tahoma triumphed over Mount Rainier in Tuesday action.
Roosevelt 8, Chief Sealth 3
The Roughriders trampled the Seahawks this past Tuesday.
Kennedy Catholic 25, Federal Way 2
Kennedy Catholic outslugged the Eagles Wednesday.
West Seattle 17, Eastside Catholic 0
West Seattle turned back the Crusaders Wednesday.
Tyee 5, Lindbergh 3
Tyee took Wednesday's close game.
Evergreen 18, Renton 13
Wednesday's slugfest went to the Wolverines.
Sammamish 18, Foster 0
First place Sammamish clobbered the Bulldogs Wednesday.
Cascade Christian 9, SCS 1
Seattle Christian fell to its visitors from Puyallup Wednesday.
Mt. Rainier 6, Kentridge 3
Mount Rainier emerged as Thursday's winner.
Ballard 23, Chief Sealth 17
Ballard beat Chief Sealth in a wild game Thursday.
West Seattle 17, Lincoln 7
West Seattle topped Lincoln by 10 Thursday.
Ballard 3, Holy Names 1
Ballard proved it can win the low scoring games, too, Friday.
Evergreen 23, Foster 6
The Wolverines clawed their way past Foster Friday.
Tyee 12, Highline 1
Tyee cemented itself as a top two team in the Kingco League with Friday's win over the third place Pirates.
SCS 16, East Jefferson 3
Seattle Christian journeyed to Chimacum Friday and came away with a lopsided win.
Boys soccer
West Seattle 5, Cleveland 1
West Seattle won big Tuesday.
Chief Sealth 3, Roosevelt 2
The Seahawks edged their way past Roosevelt last Tuesday.
Lincoln 3, Ballard 0
Ballard's Beavers were blanked Tuesday.
Kennedy Catholic 1, Federal Way 1
The Lancers and Eagles battled to a tie Tuesday.
Foster 2, Highline 1
Foster took a close match from the Pirates on Tuesday.
Sammamish 1, Tyee 0
Tyee was shut out by Sammamish this past Tuesday.
Life Christian 4, SCS 0
Seattle Christian was blanked Tuesday.
Chief Sealth 4, Nathan Hale 2
Chief Sealth doubled the score on Nathan Hale Thursday.
Ballard 0, Blanchet 0
Ballard played to a scoreless tie Thursday against Blanchet.
Foster 4, Evergreen 1
Thursday's early game belonged to the Bulldogs.
Highline 2, Renton 0
Highline won the second game at Highline Memorial Thursday,
Lindbergh 1, Tyee 0
Tyee took two 1-0 losses in one week, including Thursday's against the Eagles.
Cascade Christian 8, SCS 1
Cascade Christian came in and blew away Seattle Christian on Thursday.
Mt. Rainier 8, Kennedy Catholic 2
Friday's match went to the Rams.
SCS 2, Charles Wright 2
The Warriors were tied Saturday by the Terriers..