Yield to your right and other lessons we seem to have forgotten
Yield to your right and other lessons we seem to have forgotten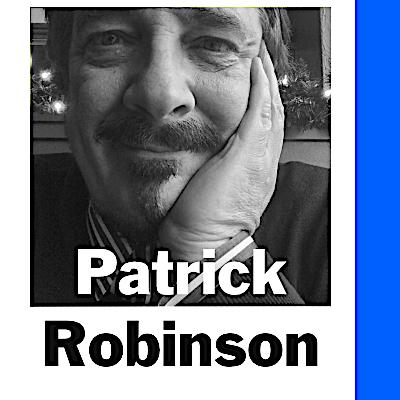 Fri, 05/05/2023
By Patrick Robinson
As we went through the pandemic and came out of it, it became apparent to many of us that something fundamental had changed.
Far more than a continuation of a trend toward coarse conduct, the comments on social media and in gatherings the stories revealed behavior that seemed to proliferate about people driving erratically, speeding recklessly, more overt drug use, shoplifting, gun violence and just an air of anger and frustration that still hangs over us like a persistent cloud.
That cloud has carry over effects. It dampens joy, extends a sense of helplessness, and retards progress. Like going to work when you have a cold the city of Seattle and likely many other places, shows up but not at 100%.
How did the cloud form and what can we do about it?
I think in part the pandemic of course kept so many from their normal lives, separated friends and families, proved many of us could work at home, and changed the world in ways we will be measuring for a long time. It made existing biases, and grievances seem worse as the news media, itself compromised by technological change abetted by social media amplified even small matters into flames of fear, wildfires that reflected simmering anger.
We seem to have forgotten how to behave ourselves. to use good manners and follow the Golden Rule. So many of us now seem to act out of some unseen and undeserved sense of entitlement.
The way forward and past this is more than just hiring more police, getting tougher on crime, or criminalizing things we don't like.
It's about everyone educating everyone else. It's about clarifying that when we all act better, we all do better.
More specifically I believe that government has a serious role in reminding people about the rules and the ways we all can better get along.
How about a very broad based effort on TikTok, Instagram, other social media, outdoor signage, TV & Radio… done in cooperation with media companies about what we all expect?
Yes things as simple as "Yield to your right at intersections" and "Keep up with traffic when merging" "Shoplifting hurts everyone. If you need help, ask us", "Speeding IS reckless driving",… plus information about what the penalties are for breaking the law "Speeding in a school zone will cost you $237" "Running a red light can cost you $48 or your life" "Smile. It's something you'd appreciate"
These seem simple of course. And some might say it's not the role of government to educate the public about common courtesy. Except we seem to have lost sight of it. As people move here from other areas, how many of them look into our local laws? The idea of the Seattle Freeze persists meaning we tend to keep to ourselves. You might expect that people learned these things in their own homes, or at school or in church. How's all that working for you?
A courtesy and education program sponsored by the city with commercial partners could go a long way toward better drivers, happier people, more pleasant visits for tourists and that cloud?
Nothing but blue skies if we choose kindness and education over anger and ignorance.