Sportswatch 5-18-23
Sportswatch 5-18-23
Sporting events worth keeping an eye on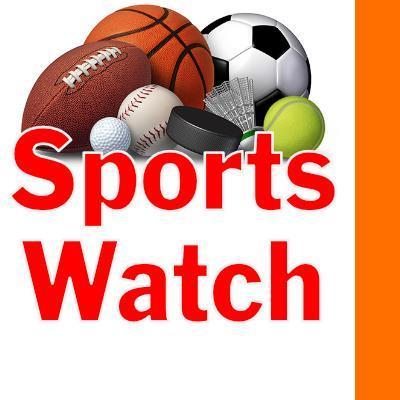 Thu, 05/18/2023
By Tim Clinton
SPORTS EDITOR
High schools
Boys soccer
Ballard travels north to Shoreline Stadium for a state opening round game Thursday, taking on Shorewood at 7 p.m.
The winner advances to a Saturday quarterfinal.
Baseball
West Seattle will host state regional action at the Southwest Athletic Complex this Saturday.
The Wildcats take on Stadium of Tacoma at 10 a.m. with the winner playing for a state berth at approximately 4 p.m.
Fastpitch softball
Kennedy Catholic opens Class 4A District 3/4 action Friday, taking on Olympia in a 10 a.m. game at the Kent Service Club.
Highline and Tyee open 2A district play at 10 a.m. Friday as well.
Both games are at the Regional Athletic Complex in Lacey, with Highline meeting Steilacoom on one field and Tyee playing Kingston on another.
Tennis
Class 4A District 3/4 action concludes Thursday at the Boeing Employee Tennis Center with the 3A held there Friday and Saturday.
Class 2A play is Friday and Saturday at the Kitsap Tennis Club. 
Track and field
The Class 3A and 4A District 3/4 meet at French Field in Kent concludes with 2 p.m. Friday action.
The 2A and 1A portions are Friday and Saturday at Renton Memorial.
Pros
Mariners
Seattle goes to Atlanta to take on the Braves at 4:20 p.m. Friday, 4:15 p.m. Saturday and 10:30 a.m. Sunday.
The Mariners come home to T-Mobile Park to play the Oakland A's at 6:40 p.m. Monday, Tuesday, Wednesday and Thursday.
ROOT Sports Northwest televises Mariners games live.
Sounders
Seattle visits Vancouver for 7:30 p.m. Saturday action on Apple TV+.
Storm
Seattle opens its women's basketball season Saturday, hosting Las Vegas for a noon game at the Climate Pledge Arena.
Channel 4 will air the action live.
OL Reign
Gotham FC comes to Lumen Field for 3 p.m. Saturday women's soccer on Paramount+.
Seawolves
Seattle hosts Chicago for 7:30 p.m. Saturday rugby action at Starfire Stadium in Tukwila to be carried on ROOT.
Thunderbirds
Seattle entertains Winnipeg at 7:05 p.m. Friday at the Showare Center in Kent as its Western Hockey League championship playoffs continue.
Emerald Downs
The horse racing track in Auburn hosts action at 2 p.m. Saturday and Sunday.