Sportswatch 5-24-23
Sportswatch 5-24-23
Sporting events worth keeping an eye on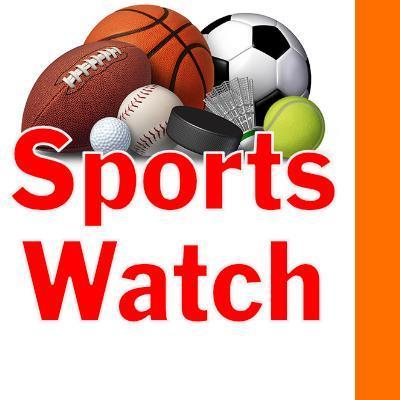 Wed, 05/24/2023
By Tim Clinton
SPORTS EDITOR
High schools
Baseball
West Seattle finds itself facing a familiar foe in an unfamiliar place Friday.
The Wildcats play Metro League rival Lincoln in a state Class 3A semifinal at 10 a.m. at Funko Field in Everett.
The winner plays there for the championship at 4 p.m. Saturday and the loser for third and fourth place at 10 a.m. Saturday.
Boys soccer
Ballard is in a similar situation in the soccer Class 3A state semifinal at Sparks Stadium in Puyallup.
The Beavers take on rival Lakeside of Seattle at noon Friday with the winner reaching Saturday's 3:30 p.m. final.
The loser plays for third and fourth at 10 a.m. Saturday.
Fastpitch softball
Ballard will be involved in a must win playoff at 3 p.m. Thursday just to get into the state 3A final 16 tournament.
The 13th ranked Beavers meet 20th ranked Stanwood at the Regional Athletic Complex in Lacey.
The winner returns to play No. 4 seed Bonney Lake at 11 a.m. Friday in a tournament that runs through Saturday.
Track and Field
State action for Class 2A, 3A and 4A is being held at Mount Tahoma High School in Tacoma.
The first session begins at 3 p.m. Thursday with the second at 11 a.m. Friday and the final day starting at 10:30 a.m. Saturday.
The Class 1A, 2B and 1B meet will be the same three days at Eisenhower High School in Yakima.
Tennis
Dima Pankov of West Seattle is playing in the Class 3A boys singles state tournament in Vancouver this Friday and Saturday.
Golf
Three area athletes are involved in state action that concludes Wednesday.
Harmony Pham of West Seattle entered the 3A girls tournament in Lacey and teammate Simon Vance went into 3A boys play in Olympia.
Kennedy Catholic's Anika Shaw is in Spokane among the 4A girls.
Pros
Mariners
Seattle is playing at home at T-Mobile Park this week including 6:40 p.m. games Wednesday and Thursday against the Oakland A's.
The Pittsburgh Pirates come to town for 7:10 p.m. Friday action followed by 1:10 p.m. games Saturday and Sunday.
Next up are the New York Yankees at 6:40 p.m. Monday, Tuesday and Wednesday.
ROOT Sports Northwest carries Mariners games live.
Sounders
Seattle hosts New York at 7:30 p.m. Saturday and San Jose at the same time Wednesday with both on Apple TV+.
Storm
Dallas comes to Climate Pledge Arena for 7 p.m. Friday women's basketball followed by New York at 6 p.m. Tuesday.
ION will televise Friday's game and ESPN2 has Tuesday's.
OL Reign
Angel City FC visits Lumen Field at 12:30 p.m. Saturday and the Reign visits San Diego at 7 p.m. Wednesday with both on Paramount+.
Seawolves
Seattle visits Old Glory DC for 3 p.m. Saturday rugby on FS2.
Thunderbirds
Western Hockey League champion Seattle meets other champions in the Memorial Cup in Kamloops at 3 p.m. Saturday and 6 p.m. Monday.
Colleges
Husky softball
Washington hosts Louisiana for Super Regional games at 7 p.m. Friday and 4 p.m. Saturday.
ESPN2 will carry Friday's game live.
Husky baseball
Washington will be involved in the Pac-12 tournament with games at 2:30 p.m. Wednesday and Thursday in Scottsdale, Ariz. on the Pac-12 network.
Emerald Downs
Horse racing action takes place at the Auburn oval at 2 p.m. Saturday, Sunday and Monday.