Sports Watch 6-7-23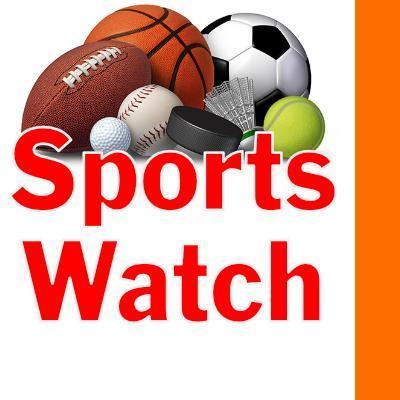 Tue, 06/06/2023
By Tim Clinton
SPORTS EDITOR
Baseball
Summer collegiate
White Center's Dub Sea Fish Sticks host the Honkers team for a 7:05 p.m. Friday game before entertaining the Seattle Studs at 6:05 p.m. Saturday.
Both games will take place at Mel Olson Stadium inside Steve Cox Memorial Park.
Pros
Mariners
Seattle goes to Anaheim to take on the Los Angeles Angels at 6:38 p.m. Friday, 7:07 p.m. Saturday and 1:07 p.m. Sunday before coming home to T-Mobile Park to take on the Miami Marlins at 6:40 p.m. Monday, Tuesday and Wednesday.
All of the games can be seen live on ROOT Sports Northwest cable television.
Sounders
Seattle goes to North Carolina to play Charlotte at 4:30 p.m. Saturday on Apple TV+.
Storm
Seattle will be at home at the Climate Pledge Arena playing Washington at 7 p.m. Friday and noon Sunday before visiting Phoenix at 7 p.m. Tuesday.
ION will televise Friday's game, Channel 4 Sunday's and Fox 13+ Tuesday's.
OL Reign
Kansas City comes to Lumen Field to take on the Reign in 7 p.m. Saturday women's soccer action on Paramount+.
Seawolves
Seattle hosts New England for a 7:30 p.m. Sunday Major League Rugby match at Starfire Stadium in Tulwila.
ROOT Sports Northwest will carry the action live.
Rainiers
Tacoma is in Reno playing the Aces at 6:35 p.m. Thursday, Friday and Saturday and at 1:05 p.m. Sunday.
The Rainiers come home to Cheney Stadium to play the Albuquerque Isotopes at 11:35 a.m. Tuesday and 6:05 p.m. Wednesday.
Aquasox
Everett hosts Vancouver for 7:05 p.m. baseball Thursday, Friday and Saturday ahead of a 4:05 p.m. Sunday game.
The Aquasox visit the Tri-City Dust Devils at 7:05 p.m. Tuesday and Wednesday.
Emerald Downs
The Auburn horse racing oval opens for action at 7 p.m. Friday and 2 p.m. Saturday and Sunday.