Ken's View: For sale. Cat carrier. No longer needed
Ken's View: For sale. Cat carrier. No longer needed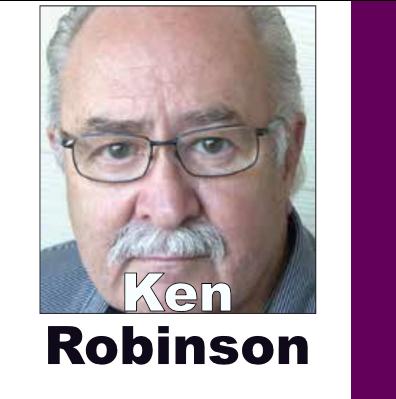 Tue, 06/27/2023
By Ken Robinson
Managing Editor
It was somewhere between a scream and a yell. "Don't feed him!" the Redhead said when he came to the door and stared at us. He turned this way and that so we could get a good look at the tuxedo he wore. He arched his back and gave us the once-over.
For a few years, it was just the two of us in that house on the river. Once in a while, a deer walked through the yard. And sometimes an Eagle perched nearby. But we weren't pet lovers. Friends had dogs. A neighbor had a big burly cat named Orangie.  But neither of us had 'owned' a pet for years.
When that young critter in the tux came to the door, I decided the polite thing to do was feed him. I gave him a taste of tuna on a plate on the deck and he went at it like a cat on a mouse. 
We watched him through the glass door that first afternoon. With a full belly, he curled up on the deck and napped. In the morning, he was still there. 
The Redhead said "I told you not to feed him."
We went outside and watched him lick the last of the tuna juices off the place. We gave him water in a bowl. That ritual was to be repeated many thousands of times over the next twenty-plus years.
Shortly after he moved in, a friend came to visit and noticed the cat's white feet. "He looks like he is wearing spats," she said. That is how he got his name.
Yesterday, when we came home to a dark house.  There was no one to greet us.  No musical cry. No urgent move to get the food dish for fresh food. 
The little box in the laundry room had been moved to the garage. The chew toys were still scattered around the scratching post. The tray with the Lax-Aire and Pepcid and his little brush was on the counter.
About two years ago, he began to lose weight. He was, in human years, about 19-and-a-half. Multiplied by seven, he was was 136.5 years old. The vet said his thyroid was not functioning properly. We gave him some pills in little 'pill pockets' shaped like brown bread bowls. He continued to lose weight.  The vet said Spats' kidneys were not doing their job well enough and recommended hydration. They equipped us with a 100cc plastic bag of Ringer's Lactated Solution ( a saline substance) and some some  terrifyingly long needles with which to hydrate our pet three times a week. Needles to say, we were not very competent at inserting a two-inch long needle under the skin of our pet and squeezing 10ccs of fluid into his body. We lasted about two weeks, then asked the vet staff to take over. 
Every three days for two years, we put him in his carrier and drove to the vet's office where they hydrated him. In the last month, he began to rapidly lose weight. He was lethargic, listless but as needy as always for affection. Sometimes when he wanted to jump up on the Redhead's chair, he would fall backwards and tumble to the floor. She would gently lift him to her lap, where he would sit happily. Sometimes, he would lift a paw and touch her gingerly on the chin, the equivalent of a kiss. And when she was at the table on her computer, he would sit on her lap and watch the screen. He must have learned a great deal about shoes and dresses over time.
Last night, walking into the family room, I noticed a dark object under the coffee table and hoped it was him. But it was some black socks I had left there the night before. 
His special sleeping spot in the front of the fireplace is no longer occupied. His fiendish habit of hiding under the bed when it was time to go to the vet is no more. His triumphant presentation of a vole or baby mouse on the patio is only a memory. His tiptoeing across the inch-wide slats of the cedar fence is through. His indifferent glance from the tall grass on the bank behind the house when we wanted him to come inside so we could leave for the day is not going to happen again. The macho clawing of his carpeted scratching post to show his toughness won't recur.
He grew a bit wobbly. Moving across the room was an ordeal for him.
On his last morning, the day we took him to the vet, I picked him up and sat in the big chair and held him against my chest so he could feel my heartbeat.  The Redhead stroked his neck and face. We wanted him to know we loved him.
Then, it was time to go.
Now, the house is missing a heartbeat. We listen for something that is not there. We want to imagine we can hear a muted purr.
Friends have sent flowers and notes and even some photos. We are very grateful. 
On his behalf, we apologize to Denise, Howard, Debbie, Nancy, and Diana for his biting them and turning their arms purple so they had to get a tetanus shot. We forgive Orangie for chasing him up a tree at the old house. I forgive him for making me pull him out from under the bed with a salmon fishing net each time he had to go to the vet. I forgive him for peeing on the wall upstairs and for puking on the white carpet in the living room. Several different times.
The Redhead was right. i should not have fed him. He ate a hole in our hearts.