Pat's View: Even if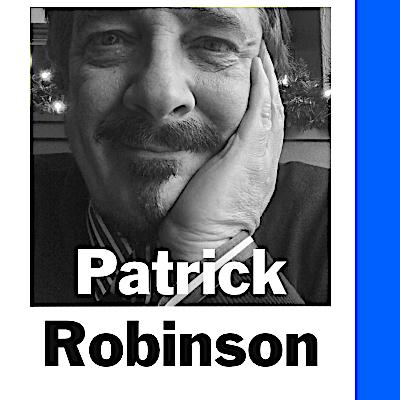 Thu, 08/03/2023
Even if Mr. Trump is completely innocent of all the many charges against him... and he certainly has a right to defend himself… 
Even if he didn't have sex with a pornstar and then pay her off to keep her quiet…
Even if he didn't really cheat dozens of contractors out of their rightful payment for work done…
Even if he didn't do illicit deals with Russian oligarchs regarding real estate in New York and Miami in a money laundering scheme….
Even if he didn't say I'll share my tax returns while keeping them hidden…
Even if he didn't hide his academic records from the public
Even if he didn't establish a charity for childhood cancer that he then bilked causing a permanent ban in New York State…
Even if he didn't claim that Mexico would pay for a wall along the border….
Even if he didn't claim that a hurricane would strike Georgia…
Even if he didn't rape E. Jean Carroll in a dressing room…
Even if he didn't have 24 women come forward to accuse him of sexual assault…
Even if his father didn't buy $750,000 worth of chips at his failing Atlantic City casino and not cash them in…
Even if his deal with Oman and Saudi Arabia, the "Lincoln Accords" wasn't just an elaborate business deal….
Even if he didn't say if his daughter was not related to him he might be dating her…
Even if more than a dozen experienced leaders that worked directly with him didn't call him a moron…
Even if he wasn't the least religious person to ever serve as President while enjoying the support of evangelical christians...
Even if he didn't back out of the Paris Accords setting back progress on meeting climate goals by a decade...
Even if he didn't regularly praise people like Vladimir Putin and Kim Jong Un, both ruthless dictators...
Even if he didn't have a long affair with a Playboy model and then have her story purchased and legally tied up...
Even if he didn't pick a series of incredibly petty fights with everyone from Rosie O'Donnell to John McCain to Nancy Pelosi in a seemingly endless list....
Even if every single day he didn't issue some kind of insult about someone and then declare his victimhood...
Even if he didn't claim he could grab women's genitals and kiss them "because he's a star"…
He did a far worse thing. 
He created an atmosphere of complete mistrust in America. We've changed from a nation of opposing views to one of complete mistrust in the intentions of the other side. That cannot stand. In order for democracy to function we must trust that even if we disagree we trust the honest intentions of our opponent.
That mistrust is found certainly among those that oppose him and for those that choose to support him, ANY negative word is met with a storm of protest…meaning only his word and his word alone is trustworthy despite a documented, proven list of 25,000 lies while in office.
No other politician in American history has caused that level of divisiveness. It's not because of the "deep state". We've had a bureaucracy for a long time. Those people don't all share notes and make plans…come on.
It's not because of the stupid label given to "mainstream media".. that name is one assigned by those promulgating fear. 
It's not some massive conspiracy with millions of people all in some sort of cabal allied against him.
It's because of him and the tools that autocrats like him have always used. The sowing of mistrust.. the opposite of the idea that people will have honest disagreements but that you must compromise at some level for the good of the nation, is his worst misdeed.
America was intentionally built with the knowledge that people would disagree. But the founders provided a clear, renewable, sustainable framework for people to follow, aimed at reaching decisions and moving forward.
It's not done by the denial of the truth.
It's not done by subverting the will of the people.
It's not done by terminating the constitution. 
It's not done by name calling, division and holding oneself up as some sort of political messiah.