Sports Watch 8-23-23
Sports Watch 8-23-23
Sporting events worth keeping an eye on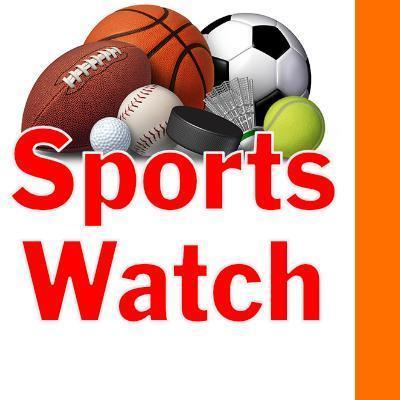 Wed, 08/23/2023
By Tim Clinton

SPORTS EDITOR

 

High schools

Football

West Seattle will open with a jamboree this Saturday, visiting Tacoma's historic Stadium Bowl at noon.

Joining the Wildcats and Stadium will be Decatur of Federal Way and Clover Park of Lakewood.

 

Pros

Mariners

Seattle wraps up its current road trip Wednesday, visiting the Chicago White Sox for an 11:10 a.m. game.

The Mariners then get Thursday off before coming home to T-Mobile Park to play the Kansas City Royals at 7:10 p.m. Friday and 1:10 p.m. Saturday and Sunday.

The Oakland A's come to town for 6:40 p.m. games Monday and Tuesday and for 1:10 p.m. action Wednesday.

ROOT Sports Northwest will televise the games.

 

Seahawks

Seattle visits the Green Bay Packers for a 10 a.m. Saturday preseason game that can be seen live on Channel 5.

 

Sounders

Seattle drops in on Minnesota for a 1:30 p.m. Sunday men's soccer match before going to Austin for 5:30 p.m. Wednesday action.

Channel 13 will air Sunday's game and Wednesday's can be seen on Apple TV+.

 

Storm

Seattle visits Indiana for a 4 p.m. Thursday clash before coming home to Climate Pledge Arena to face Chicago at 3 p.m. Sunday.

Fox 13+ will broadcast both games.

 

OL Reign

The women's soccer squad visits Angel City for 5 p.m. Sunday action on Paramount+.

 

Rainiers

Tacoma is at home at Cheney Stadium playing the Las Vegas Aviators at 7:05 p.m. Wednesday, Thursday and Friday ahead of a 6:05 p.m. Saturday game and a 1:35 p.m. Sunday game.

The Rainiers take Monday off before entertaining Sugar Land at 7:05 p.m. Tuesday and Wednesday.

 

Aquasox

Everett visits the Tri-City Dust Devils for 7:05 p.m. action Wednesday, Thursday, Friday and Saturday and for a game at a time to be announced Sunday.

The Aquasox go on to Spokane to take on the Indians at 6:35 p.m. Tuesday and Wednesday.

 

Emerald Downs

The Auburn horse racing oval opens for action at 7 p.m. Friday, 5 p.m. Saturday and 2 p.m. Sunday.

 

Colleges

Husky volleyball

Washington plays a 4:30 p.m. Friday match at Southeastern Louisiana ahead of 8 p.m. Friday action against UTEP on the same floor.