Sportswatch 9-6-23
Sportswatch 9-6-23
Sporting events worth keeping an eye on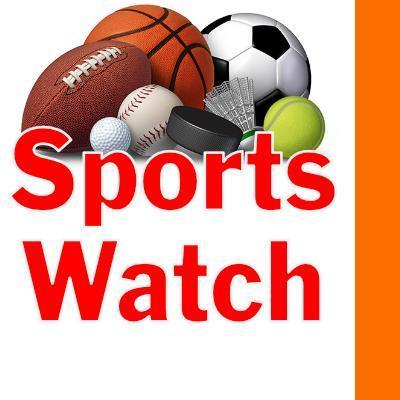 Wed, 09/06/2023
By Tim Clinton
SPORTS EDITOR
High schools
Football
West Seattle hosts Franklin for a 4:30 p.m. Friday game at the Southwest Athletic Complex and Chief Sealth visits Lakeside at 5 p.m.
Scheduled for 7 p.m. are Kentlake at Mount Rainier at Highline Memorial, Foster at Redmond, Evergreen at LaConner and Ballard at Eastside Catholic.
Highline visits Kennedy Catholic at noon Saturday at Highline Memorial.
Pros
Mariners
Seattle is in Cincinnati for a 3:40 p.m. Wednesday game against the Reds before visiting the Tampa Bay Rays at the same time Thursday and Friday.
The Mariners stay for a 1:05 p.m. Saturday game and a 10:10 a.m. Sunday contest before coming home to T-Mobile Park to take on the Los Angeles Angels at 6:40 p.m. Monday and Tuesday.
The action can be seen on ROOT Sports Northwest with Saturday's game also on FS1.
Seahawks
Seattle opens its season Sunday, hosting the Los Angeles Rams for a 1:20 p.m. contest at Lumen Field.
Channel 13 will show the action live.
Sounders
Seattle is off until Saturday, Sept. 16 when it visits Dallas for a 5:30 p.m. match on Apple TV+.
Storm
Seattle visits Atlanta for a 4 p.m. Wednesday game before dropping in on Dallas at 5 p.m. Friday.
The Storm comes home to the Climate Pledge Arena to play Los Angeles in a noon Sunday season ender.
The Wednesday and Sunday action will be carried on FOX 13+ and Friday's on ION.
OL Reign
The women's soccer team entertains Louisville at 7 p.m. Wednesday at Lumen Field on CBS Sports.
Rainiers
Tacoma is in Salt Lake City playing the Bees at 5:35 p.m. Wednesday, Thursday, Friday and Saturday and at 12:05 p.m. Sunday.
The Rainiers visit the Oklahoma City Dodgers at 5:05 p.m. Tuesday.
Aquasox
Everett host the Eugene Emeralds for 7:05 p.m. action Wednesday and Thursday, for a 1:05 p.m. Friday game and a 7:05 p.m. Saturday contest.
The series and season end with a 4:05 p.m. game Sunday.
Emerald Downs
The Auburn horse racing track opens at 5 p.m. Saturday and 2 p.m. Sunday.
Colleges
Husky football
Washington hosts Tulsa for 2 p.m. Saturday action on the Pac-12 network.
Cougar football
Washington State University hosts Wisconsin for a 4:30 p.m. Saturday game on Channel 4.
Husky volleyball
Washington hosts Memphis for a 7 p.m. Thursday match before entertaining UNLV at the same time Friday.