Sportswatch 9-20-23
Sportswatch 9-20-23
Sporting events worth keeping an eye on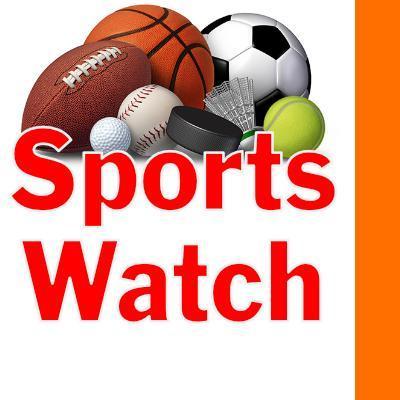 Wed, 09/20/2023
By Tim Clinton
SPORTS EDITOR
High schools
Football
Mount Rainier visits Auburn for a 6 p.m. Thursday game and Ballard entertains Rainier Beach at 5 p.m. Friday.
Chief Sealth hosts crosstown rival West Seattle at 7 p.m. Friday as Highline visits Evergreen and Foster gets a visit from Renton.
Decatur drops in on Kennedy Catholic at 1 p.m. Saturday.
Pros
Mariners
Seattle is in Oakland for a 12:37 p.m. Wednesday game before going on to Texas to play the Rangers at 5:05 p.m. Friday, 4:05 p.m. Saturday and 11:35 a.m. Sunday.
The Mariners come home to T-Mobile Park to take on the Houston Astros in 6:40 p.m. games Monday, Tuesday and Wednesday.
ROOT Sports Northwest will televise the action live.
Seahawks
Seattle entertains the Carolina Panthers for 1 p.m. Sunday action at Lumen Field.
The game will be televised on Channel 7.
Sounders
Seattle visits Colorado at 6:30 p.m. Wednesday on Apple TV+.
Rainiers
Tacoma hosts the Round Rock Express for a 6:05 p.m. Wednesday clash at Cheney Stadium ahead of 7:05 p.m. games Thursday and Friday.
The two teams tangle at 6:05 p.m. Saturday and 1:35 p.m. Sunday as the regular season concludes 
Thunderbirds
Seattle visits Wenatchee for 6 p.m. Saturday minor league hockey action.
Colleges
Husky football
Washington entertains California at 7:30 p.m. Saturday in a game carried on ESPN.
Cougar football
Washington State University will be at home in Pullman playing Oregon State in a 4 p.m. Saturday game on Channel 13.
Husky volleyball
Washington visits Washington State for a 7 p.m. Thursday match on the Pac-12 network before going to Arizona State at 1 p.m. Sunday on Pac-12WA.