Sportswatch 9-27-23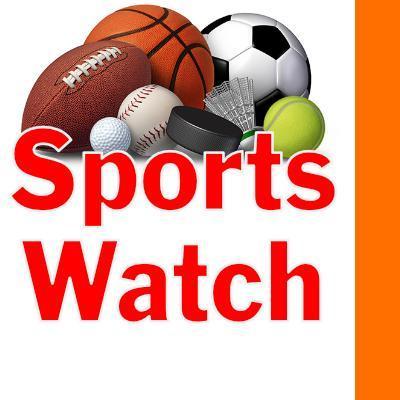 Wed, 09/27/2023
By Tim Clinton
SPORTS EDITOR
High schools
Football
West Seattle goes on the road to play Roosevelt in a 7 p.m. Thursday game.
Chief Sealth hosts Ingraham at 4:30 p.m. Friday and Ballard entertains Garfield at 7:45 p.m.
Scheduled for 7 p.m. Friday are Sammamish at Highline, Mount Rainier at Kentwood, Evergreen at Lindbergh and Foster at Interlake.
Kennedy Catholic plays host to Federal Way at 1 p.m. Saturday.
Pros
Mariners
Seattle continues its quest to reach the postseason, hosting the Houston Astros for a 6:40 p.m. Wednesday game at T-Mobiie Park.
The Texas Rangers come to town for the final four games of the regular season, starting with a 6:40 p.m. Thursday contest.
The action starts at 7:10 p.m. Friday, 4:15 p.m. Saturday and 1:10 p.m. Sunday.
Saturday's game can be seen on Channel 13 with the rest on ROOT Sports Northwest.
Seahawks
Seattle will be on Monday Night Football this week, visiting the New York Giants for 5:15 p.m. action that will be televised on Channel 4 and ESPN.
Sounders
Seattle visits Nashville for 5:30 p.m. Saturday action on Apple TV+.
Kraken
Seattle opens its preseason by hosting Vancouver at 7 p.m. Thursday and Edmonton at 7 p.m. Monday.
Both games will be played at Climate Pledge Arena with Thursday's on KONG TV and Monday's on ROOT.
OL Reign
The women's soccer team hosts North Carolina for 5 p.m. Sunday action on Fox 13+.
Thunderbird's
Seattle entertains the Portland Winterhawks at 6:05 p.m. Saturday at the Showare Center in Kent.
Colleges
Husky football
Washington drops in on the Arizona Wildcats at 7 p.m. Saturday on the Pac-12 network.
Husky volleyball
Washington visits Oregon at 6 p.m. Friday and Oregon State at noon Sunday.
Friday's action is on Pac-12 and Sunday's on Pac-12ORE.
Cougar football
Washington State has a bye this week before visiting UCLA at noon Saturday, Oct. 7 on the Pac-12 network.