Keeping Track 10-21-23
Keeping Track 10-21-23
Where area sports stars meet their future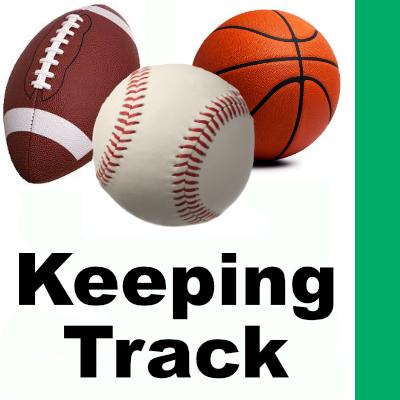 Fri, 10/20/2023
By Tim Clinton
SPORTS EDITOR
Huard throws for 225 yards
Kennedy Catholic graduate Sam Huard completed 19 of 36 passes for 225 yards and three touchdowns in the Cal Poly football team's 59-19 loss to Montana State this past Saturday.
One completion for three yards went to Reed Shumpert, another Kennedy Catholic graduate.
A third Kennedy Catholic alum, Junior Alexander, is a receiver for Montana State who did not get in on the action.
Former Lancers head coach Sheldon Cross is the offensive coordinator at Cal Poly.
Smalls listed as third string
Kennedy Catholic graduate Sav'ell Smalls is listed as a third string defensive end for the University of Colorado football team.
Soto scores four assists
Mount Rainier graduate has four assists for the University of Washington men's soccer team as a senior midfielder.
Soto has played in 13 games and taken nine shots.
Nguyen takes 11 shots
Kennedy Catholic Ashley Nguyen has started in seven of the 12 matches she has played in at Western Washington University this fall, taking 11 shots.
Emswiler bowls a 289 game
West Seattle's Jasmine Emswiler bowls for Lindawood University as a freshman.
Her high game is listed as an impressive 289.
Brady now at Montana
West Seattle graduate Elijah Brady is now playing football for the University of Montana in Missoula.
Brady is a freshman cornerback for the Grizzlies.
Kallinger plays for Midland
Mason Kallinger from West Seattle is now a freshman linebacker for Midland University.
Long Island lures Bennett
West Seattle graduate Allison Bennett has taken her soccer talents to Long Island University in New York.
She is a freshman defender for the Sharks.
Kasim at Wisconsin school
West Seattle graduate Carmelo Kasim is a freshman defender for the men's soccer team at the University of Wisconsin-Eau Claire.
Mederos is in Cleveland
Adam Mederos from West Seattle now plays men's soccer as a freshman at the University of Notre Dame in Cleveland, Ohio.
Please contact us at timc@robinsonnews.com if you have information for Keeping Track.