Sports Roundup 10-31-23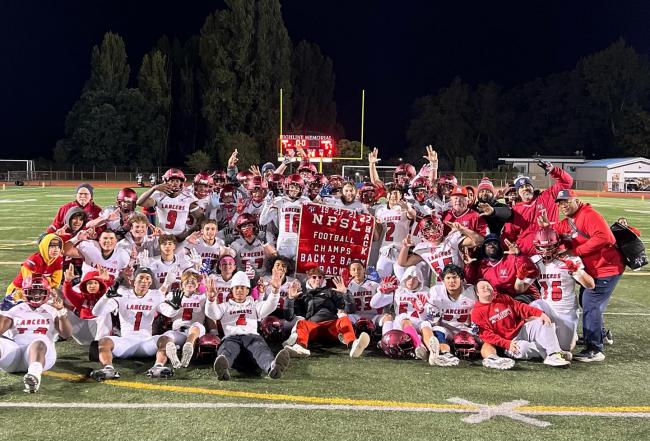 Tue, 10/31/2023
By Tim Clinton
SPORTS EDITOR
Football
Kennedy Catholic 57, Mt. Rainier 7
Kennedy Catholic claimed its fifth straight North Puget Sound League 4A division title Friday by blasting Mount Rainier.
The Lancers improved their overall record to 8-1, and their in state record to 8-0.  They went 6-0 in division play.
Kennedy Catholic now opens playoff action with a noon Saturday home game against North Creek of Bothell at Highline Memorial.
Mount Rainier hosts Liberty in a 7 p.m. Thursday non-league game.
Highline 60, Renton 0
The Pirates beat the Redhawks in convincing fashion Thursday to pur the wraps on the Kingco League Class 2A crown.
They finished at 6-0 in division action and improved to 8-1 overall.  Their only loss was by a 45-38 score to Kennedy Catholic.
Highline hosts Steilacoom for a 7 p.m. Friday playoff.
Ballard 34, Lincoln 6
The Beavers routed Lincoln in a Metro League playoff Saturday.
They visit Arlington at 7 p.m. Friday for winner to state action.
Meadowdale 36, Chief Sealth 27
Chief Sealth took a non-league loss Friday.