Sportswatch 11-9-23
Sportswatch 11-9-23
Sporting events worth keeping an eye on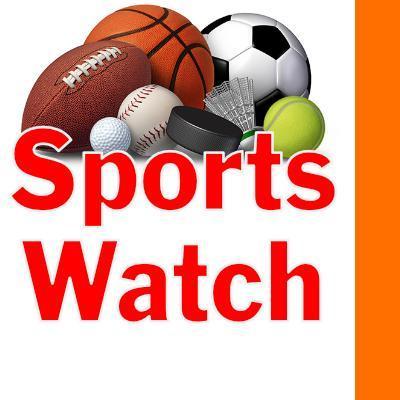 Thu, 11/09/2023
By Tim Clinton
SPORTS EDITOR
High schools
Football
Highline and Kennedy Catholic are both very much alive in the state playoffs this week.
Highline hosts W.F. West of Chehalis for a 7 p.m. Class 2A game Friday as the Lancers go to Curtis in a 4A game.
Highline is coming off a 42-16 win over Steiacoom to open this past Friday and Kennedy Catholic survived a 28-20 scare from North Creek of Bothell on Saturday.
Ballard and West Seattle also saw playoff action last week.
The Beavers took a 54-13 loss at Arlington as the Wildcats were defeated 53-14 at Mount  Tahoma.
Volleyball
West Seattle is advancing to the Class 3A Sea-King tournament this week, opening with a 7:30 p.m. Thursday match at Lake Washington against an opponent to be determined.
Girls diving
State diving competition will be held on a separate day from swimming this year, although the points will be combined to determine team scores.
It starts with the 3A competition at 8:30 a.m. Thursday at the King County Aquatic Center in Federal  Way.
Class 4A action begins at 1 p.m. and the Class 1A/2A starts at 5:30 p.m.
Girls swimming  
State preliminaries start at 8:45 a.m. Friday for the 3A, with the 4A getting underway at 1:30 p.m. and the 1A/2A at 6:15 p.m.
The 3A finals begin at 8:30 a.m. Saturday, followed by the 4A at 1:15 p.m. and the 1A/2A at 6 p.m.
Pros
Seahawks
Seattle hosts the Washington Commanders for a 1:25 p.m. Sunday game that can be seen on Channel 13.
Sounders
Seattle's playoff series against Dallas comes down to who wins the 7 p.m. Friday third game at Lumen Field in Seattle.
Apple TV+ will televise it live.
Kraken
Seattle visits Colorado at 6 p.m. Thursday before hosting Edmonton at 7 p.m. Saturday and Colorado at 7 p.m. Monday at the Climate Pledge Arena.
ROOT Sports Northwest will carry all three games and Saturday's is also on CBUT.
Reign
Seattle plays Gotham FC for the league title at 5 p.m. Saturday in San Diego.
Channel 7 will televise the game live.
Thunderbirds
Seattle visits Victoria at 7:05 p.m. Friday and turns around to host the same team at 6:05 p.m. Saturday at the Showare Center in Kent.
Silvertips
Everett entertains Kelowna at 7:05 p.m. Friday and Vancouver at 6:05 p.m. Saturday.
Colleges
Husky football
Washington hosts Utah for a 12:30 p.m. Saturday game to be shown on Channel 13.
Cougar football
Washington State visits California for 1 p.m. Saturday action on ESPN2.
Husky volleyball
The UW gets a 7 p.m. visit from USC Friday and a 1 p.m. visit from UCLA Sunday
Husky men
Washington entertains Northern Kentucky at 8 p.m. Thursday and Nevada at 7 p.m. Sunday on the Pac-12 network.
Cougar men
Prairie View visits Pullman at 7 p.m. Friday on Pac-12WA.
Husky women
North Carolina Central invades for 5 p.m. Thursday action at the UW.
Cougar women
Washington State hosts Gonzaga at 7 p.m. Thursday and Idaho State at 2:30 p.m. Sunday before visiting Montana at 6 p.m. Tuesday on ESPN+.