Keeping Track 11-16-23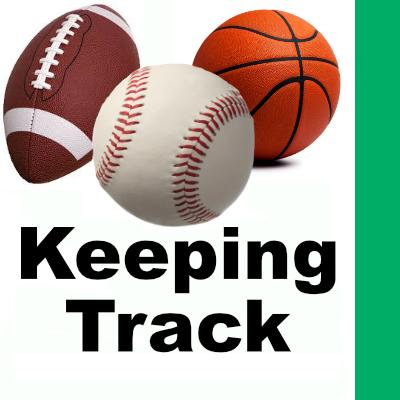 Thu, 11/16/2023
Armstrong races to 10th
By Tim Clinton
SPORTS EDITOR
Cassidy Armstrong of Ballard came through with the area highlight at the state cross country event held Saturday, Nov. 4.
She took 10th in the Class 3A girls individual race with a time of 18 minutes, 46.10 seconds.
The event took place at the Sun Willows Golf Course in Pasco.
Weiler wins two state events
Hailey Weiler of Kennedy Catholic took first place in two events at the state girls swimming and diving meet that took place this past weekend at the King County Aquatic Center in Federal Way.
Weiler won the Class 4A 200-yard individual medley in a time of 2 minutes, 6.59 seconds and took the 100 backstroke in 55.99
Weiler also swam on the Lancers' 400 freestyle relay team that won in 3:35.39.
Kennedy took third place as a team in the meet with 151.50 points.  Mount Rainier finished 15th with 72.
Brigid Dinnen of Evergreen won the 2A 100 free with a 52.53 clocking and took second in the 200 free in 1:54.72.
Claudia Yovanovich of Ballard won the 50 free in the Class 3A portion in an All American Consideration time of 23.40 and took third in the 100 back in an AAC time of 55.80.
Kaitlyn Vu of Kennedy Catholic captured first in the 4A 100 breaststroke with an AAC effort of 1:03.88 and also swam on the winning 400 free relay.
Elizabeth Ma of Mount Rainier took third in the 200 free finals in 1:54.58 and third in the 500 free in 5:06.75.
Rams teammate Grace Helland took eighth in the 100 breast in 1:10.79 and the Mount Rainier 200 free relay came in eighth in 1:43.82.
Kennedy Catholic placed 10th in the 200 free relay in 1:44.16 and Avery Jackson of the Lancers was 10th in the 50 free in 25.61 and 15th in the 100 free in 57.70.
The Lancers' Lucy LaBella landed 11th in the 200 free in 1:58.83.
Mount Rainier's Addie Wisen was 11th in the 100 fly in 1:02.09 with Rae Williams of Kennedy Catholic 12th in 1:02.30.
The Rams were 11th in the 400 free relay in 3:48.19.