SeaTac immigrant community 'shocked and disappointed' by council member pick
SeaTac immigrant community 'shocked and disappointed' by council member pick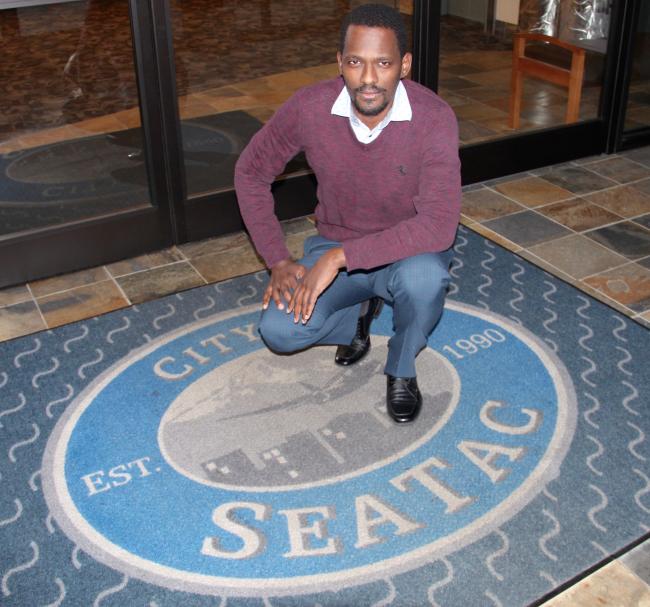 Gwen Davis
Thu, 01/17/2019
By Gwen Davis
The SeaTac City Council, on Tuesday evening, appointed a replacement for former Councilmember Amina Ahmed, who suddenly died in a car crash in December. In light of questionable decisions the SeaTac council has made recently -- such as deciding to displace 50+ immigrant-owned small businesses in SeaTac Center -- immigrant rights groups expected the council to choose another person of color, like Ahmed. Activists have claimed in recent months that having a council where all but one member is white, and where the mayor, Erin Sitterely is an ardent Trump supporter, does not enable the council to represent the minority-majority city fairly. 


However, the council did not pick another person of color. Instead they chose Stanley Tombs Jr., who is white, a SeaTac native, a frequent attendant of city council meetings and current vice-chair of the SeaTac Planning Commission. 


The immigrant community expressed outrage. OneAmerica, a nonprofit that advocates for immigrant welfare, immediately published a statement conveying "shock and disappointment" over the council's decision. 


Takele Gobena, one of the immigrant contestants who the council passed up in favor of Tombs, said this is just the latest example of the council engaging in behavior that undermines minority constituents.


"They overlooked SeaTac's plea to have their opinions voiced," he said. "It is not surprising given that we have a Trump-loving mayor here and like-minded council members. This reinforces the ignoring and disrespecting the people of SeaTac." 


Having ethnically diverse representation is a necessity, he said.


"With 62 percent of residents being minorities, we don't have a representative democracy with this council," he continued. "If you have diverse council members, they'll have different ideas and viewpoints, and that's how the city government should run."


Moreover, the public didn't have an opportunity to get to know Tombs or submit any input about him, Gobena said. "The process was not open to the public -- no one had a chance to see who this council member was. This council member will be making decisions for over 30,000 SeaTac residents. This is not what democracy should look like."


However, Councilmember Peter Kwon defended the council's decision.


"Stanely Tombs is a lifelong SeaTac resident who has been involved with the city though various committees," he said. "He's already familiar with what the city is going through. Since this is only a nine-month position, whoever gets appointed is not going to have a lot of time to get up to speed and learn the process. This person has to hit the ground running. Tombs will be able to do that."


Kwon said that if people of color don't feel represented, the onus is on them to get more involved in city activities. 


"If you want to make sure you feel represented, you need to actually show up and participate," he said. "I know that comes across as harsh, but that's what people need to do."


Kwon mentioned that when he first got elected to the city council, he championed a diversity resolution (this was in the wake of former SeaTac city manager, James "Donny" Payne wanting a "tactical-map" of the city's Muslim residents). 


"I then proposed the creation of an arts and culture committee," he said. "The committee was specifically created to promote minority people participating with their local government. But folks didn't apply. I told people, 'you have a direct voice with this committee' but very few minorities applied for that position. Meanwhile, we have folks who may or may not be minorities, like Stanley Tombs, who got very involved."

Councilmember Joel Wachtel refused to comment for this story. Sitterley and Councilmember Clyde Hill didn't return calls asking for comment. Coucilmember Rick Forschler's cell phone voicemail was full, so voicemails asking for comment could not be left. 
This November, four council members will be up for reelection. Gobena said that while he's not sure whether or not he'll personally run, he will spend all his free time knocking on doors, making sure that people get out and vote.

In the last major election cycle in 2015, only 32.74 percent of SeaTac residents voted.
"We need all residents to vote, so council members are representative of the entire city and everyone is fairly represented," Gobena said.