Design Review meeting set for 5-story, 102-unit assisted living facility
Design Review meeting set for 5-story, 102-unit assisted living facility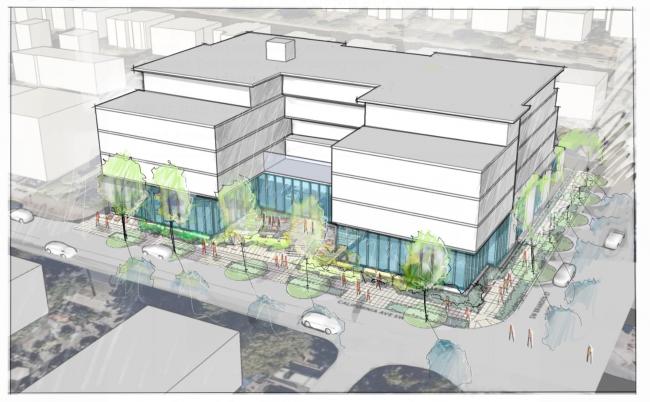 Thu, 09/28/2023
A Design Review - Recommendation meeting has been set with the Southwest Design Board for October 19 regarding Project 3040026-LU at 5252 California Ave SW. This is for the Aegia Living assisted living building.
View Full Design Proposal Here

 
PROJECT DESCRIPTION
Land Use Application to allow a 5-story, 102-unit assisted living facility. Parking for 42 vehicles proposed. Existing buildings to be demolished. Early Design Guidance conducted under 3040033-EG. This project is participating in the Living Building Pilot Program.
ONLINE MEETING INFORMATION
Date: Thursday, October 19, 2023 Time: 5:00 pm Online Access: Webex Meeting Link: https://bit.ly/Mtg3040026
Listen Line: 1-206-207-1700 Meeting Access Code: 2495 076 5178 Public Comment Sign Up: https ://bit.ly/Comment3040026
Need assistance? View the virtual meeting at Seattle Municipal Tower, 700 5th Ave. All meeting facilities are ADA compliant.
Translators/interpreters provided upon request. Contact the Public Resource Center at www.seattle.gov/project/comment or (206) 684-8467 at least five business days prior to the meeting to request this service.
OPPORTUNITY FOR COMMENT
SDCI will accept written comments on the design to prepare for the Design Review Recommendation meeting through October 18, 2023. Submit all comments and requests to be made party of record to www.seattle.gov/project/comment or City of Seattle – SDCI – PRC, 700 5th Avenue, Suite 2000, PO Box 34019, Seattle, WA 98124-4019.
FULL COMMENT FORM CAN BE DOWNLOADED HERE

 
PROCESS
A Design Review application for future development of this site has been submitted to the Seattle Department of Construction and Inspections (SDCI). This second stage of Design Review is the Recommendation phase. At the Design Review Board Recommendation meeting, the following occurs:
Presentation by the applicant about the proposed design and response to the previous Early Design Guidance meeting(s).

Comments by the public regarding the design of the new development.*

Deliberation by the Design Review Board providing their recommendations on the design to SDCI.
*Please note that public comment at the Recommendation meeting is limited to design considerations.
(If environmental review is triggered, comments related to environmental impacts, such as traffic, parking, noise, etc. may be sent to SDCI following notice of that review.)