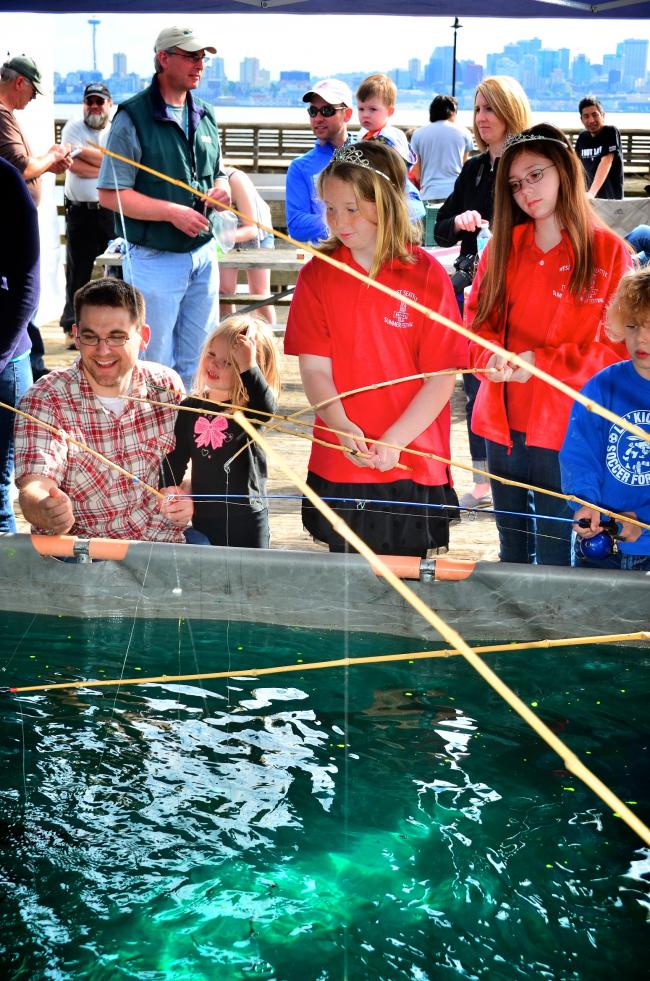 From 8am to 11am on June 1, the West Seattle Sportsman's club held their annual trout fishing event at Seacrest Park 1660 Harbor Ave. SW.
The artificial pond was stocked, the rods, lines and hooks were ready and kids got to fish free, and take the fish home once they caught it. "These fish are hungry," said club President Gary Moseley, who explained that the club which began in 1912 and incorporated in 1937 is really just what it's name says.
"We've been instructing people in regard to outdoor activities since we began. That's the purpose. Tens of thousands of West Seattleites have come through our program."
This event is, "for the kids, to introduce them to conservation, sportsmanship and they take home the fish and enjoy a fish dinner."
Hi-Yu royalty showed up too during the event.