King County Air Support video shows suspect running from police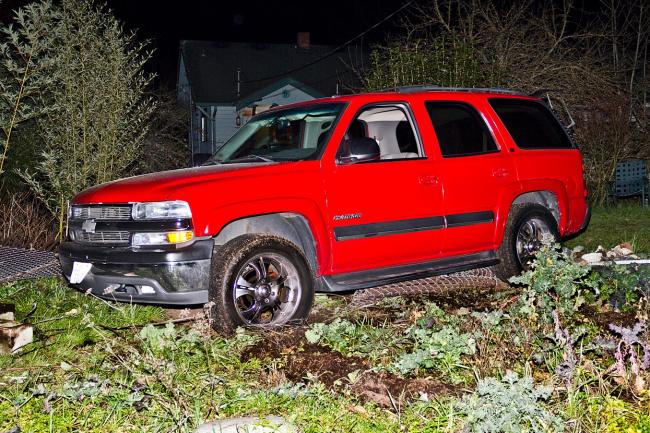 UPDATE 2 7:10am Feb. 1
An SUV equipped with LoJack that was stolen on Jan. 31 was chased by Seattle Police into the 4800 block of 47th S.W. The vehicle entered an alley then backed up at high speed crashing through a fence. The suspect exited the vehicle and ran through the neighborhood, hiding from police. Then he broke into a house, where according to SPD he once lived. Police obtained a search warrant and arrested the suspect.
The SPD Blotter said: "The suspect made a few evasive turns before he stopped and jumped out and ran on foot with officers chasing. The suspect broke a small basement door window of a nearby house and entered the house. Officers learned that the suspect used to live there. Officers surrounded the house and issued warnings to the suspect while waiting on a search warrant. A couple of hours later, the adult male suspect came out of the house on his own and was taken into custody. He was later booked into the King County Jail for Investigation of Auto Theft and Burglary."
UPDATE 11:49