Damage estimated at $2.7 million; Fire caused by improperly installed heater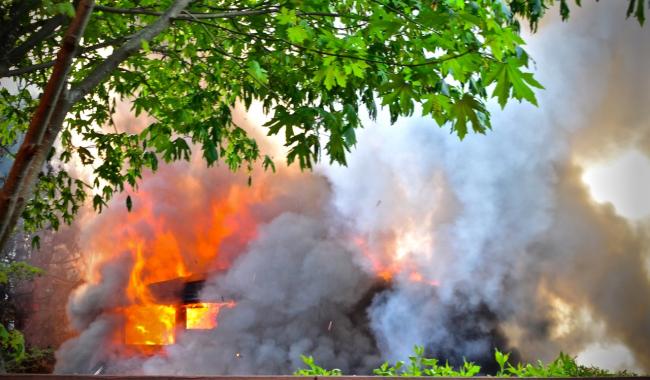 UPDATE 6:50pm
Seattle Fire Investigators determined a two-alarm fire that damaged three homes was accidental, caused by an improperly installed heater on a back porch. The damage estimate is $2.7 million dollars total for all three homes.
The complete story from the Seattle Fire Department follows:
On Thursday April 30th at 4:44 p.m., multiple 911 calls came into the Fire Alarm Center reporting smoke coming from a home in the 6700 block of 46th Avenue SW. The first responding engine company saw a large column of black smoke and called for a two-alarm fire response which doubled the number of fire units and personnel responding to the fire.
When crews arrive, they found two homes on fire with flames exposing to a third home. Soon, the third home was on fire. The Incident Commander called for three additional engine companies to assist with current fire crews on scene. At the height of the fire, nearly 100 firefighters and dozens of fire units were on scene.