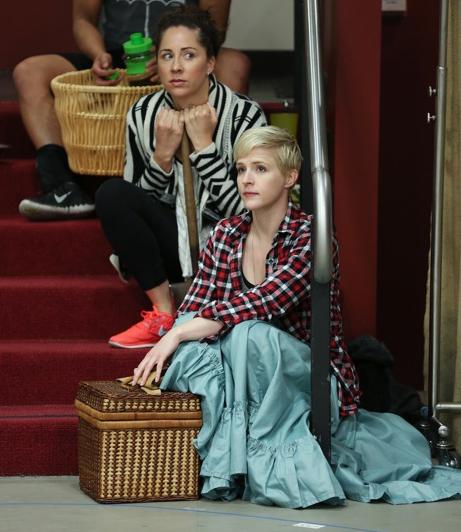 A Ballard woman has a role in the 5th Avenue Theatre's new production "Paint Your Wagon."
The 5th will be offering a new rendition of Lerner and Loewe's 1951 "Paint Your Wagon, " a story about love during the California Gold Rush.
Taryn Darr of North Ballard has a role as the Mormon wife, Sara, in the first act and a saloon girl in the second.
The musical tells the story of people migrating to a small mining town during the climax of the California Gold Rush. Directed by Executive Producer and Artistic Director David Armstrong, the modern version retains the same score, which includes American Songbook standards such as "The Call The Wind Maria" and "I Talk To The Trees." However there are some changes in the music that audience will find intriguing. The 5th Avenue Theatre commissioned celebrated writer Jon Marans to create a new book for the show, and Seattle audiences will be the first ever see this new version of a classic musical adventure. There are 25 cast members, including Robert Cuccioli, Kendra Kassebaum and Justin Gregory Lopez. Josh Rhodes is chorographer.