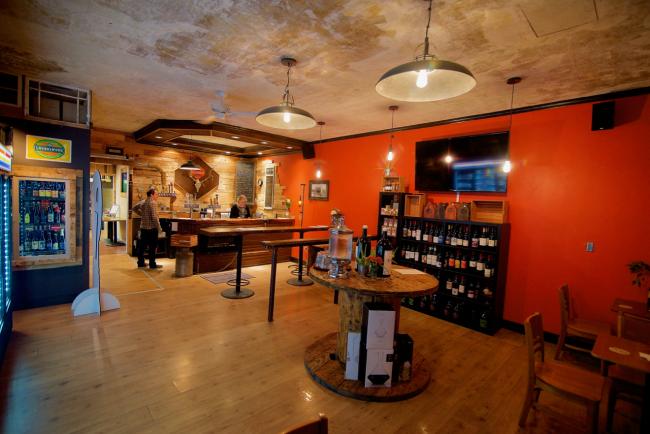 Tap Station, which opened almost exactly three years ago at the corner of 35th SW and SW Kenyon has shifted its focus to become a sit down restaurant in addition to a take-out stop for a bevy of beer and wine.
Manager Jeremy William Martin said, "We thought it was time to complete the "Kenyon Junction", referring to Locol Barley and Wine, The Westy Sports and Spirits, and Kenyon Hall all adjacent to each other.
"We can seat 24 out front and 12 in the back. We have about nine sandwiches on the menu, with one for just about everybody including vegetarian and gluten free choices. We're stating off with a roast duck sandwich. The menu was designed by the same guy who did Locol, Charles Worden. It's his take on a lot of classic American sandwiches. We have a beet sandwich, a Waldorf Salad sandwich. We have an iceberg wedge salad, a frisee, and every sandwich comes with a popcorn ball." That's not as strange as it sounds. These are gourmet flavored and locally made popcorn balls that will go very well with sandwiches and beer.