Big Picture: Fans flock to bars to watch the US soccer team defeat France
Big Picture: Fans flock to bars to watch the US soccer team defeat France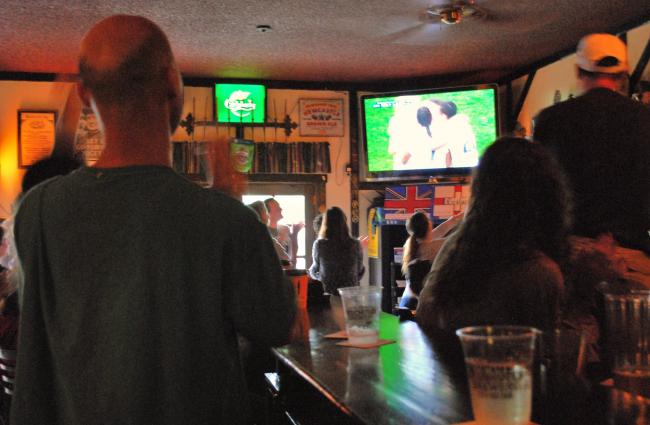 Anne-Marije Rook
Wed, 07/13/2011
It was a packed house at Fremont's George and Dragon Pub this morning. Despite it being a workday morning, dozens of soccer fans came out to watch the USA play against France in the semi-finals of the 2011 Fifa Women's World Cup.
USA's Lauren Cheney was the first to score but France scored the equalizer early in the second half. It was a tight second half with France delivering all the pressure until Abby Wambach came through for the US yet again with a crucial goal in the 79th minute. Alex Morgan scored a third goal for the US to send them to the final in Franfurt on Sunday.
"U-S-A, U-S-A, U-S-A" chants followed the referee's final whistle, signaling the end of the game.
Market Arms in Ballard will replay the game at noon today.