Beavers win again, rout Quakers
Beavers win again, rout Quakers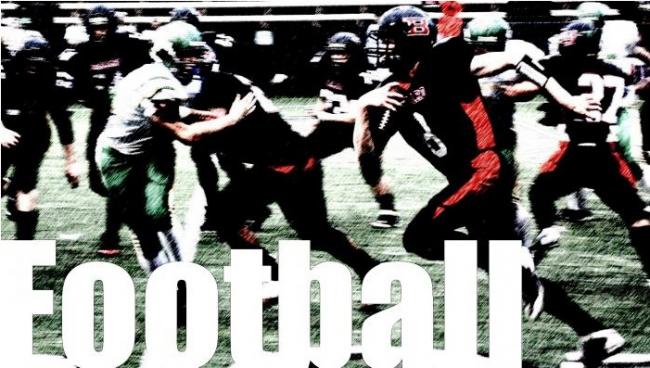 Sat, 09/10/2011
By Chris Foster, Intern
The Beavers are 2 and 0 for the first time since 2003 after a dominating 50 against 20 win over the Franklin Quakers on Friday night.
Quarterback Johnny Verduin threw four touchdowns and ran for two more, including a 7-yarder to put the Beavers up 7-6 at the end of the first quarter. Verduin then hit Dominic King for a score and, after the Quakers answered with a touchdown of their own, threw a 28-yard strike to Jesse Scott to give the Beavers a 21-13 lead at half time.
The game was still close in the third quarter when King broke off a 79 yard run to put the Beavers up 28-13. Scott put the game on ice in the fourth quarter when he took a pass from Verduin 99 yards to pay dirt, giving the Beavers a 23 point lead with just over six minutes left.
The Beavers were just as good on the other side of the ball, coming up with big plays at the right time. The special teams unit blocked a Quaker field goal attempt late in the 2nd quarter to build momentum going into the half.
The defense racked up a safety at the start of the fourth, after a goal line stand by the Quakers gave them the ball at their own 1-yard line.
To put the game into perspective, the Beavers were just four points shy of matching their total for the entire season last year (54). This is the first time the Beavers have recorded back-to-back victories since 2007. The last time Ballard started 2-0, they finished second in state at 11-3.
Although it's still early, Beaver Nation has a reason to be excited.