Beavers come up short against Vikings
Beavers come up short against Vikings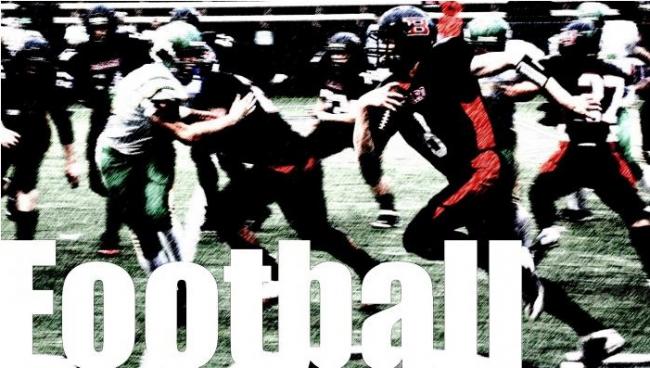 Sat, 09/24/2011
By Chris Foster, Intern
On a muggy Friday night at Memorial Stadium, the weather wasn't the only thing that was a little too hot. The Inglemoor Vikings, en route to a 35 to 14 victory over the Beavers, scored three unanswered touchdowns in the first half to gain a substantial lead they would hold for the rest of the night.
The Viking's offensive attack was paired with a stout defense, which kept the Beavers from scoring until the third quarter. Although they had no momentum going into the second half, the resilient Beavers continued to battle on. After a 43-yard drive to start the third, Dominic King—adding to his already stellar season—scored on a run from 18-yards out. Yet the Vikings answered quickly, scoring off of a 65-yard run on the first play of their next drive.
Late in the third, Ballard cut the lead to 14 with a scoring drive capped off by a one-yard touchdown run by King. A comeback was looking possible after a booming 54-yard punt by Johnny Verduin put the Vikings deep in their own territory, until the Vikings responded with another score.
Apart from a slow first half, the Beavers played well. Verduin finished 21 of 33 for 127 yards, while King added 107 all-purpose yards.
Though the Beavers are now 0 and 2 in conference play, it is clear that Coach Thomas has the team heading in the right direction. The Beavers will look for their first conference win next Thursday, when they head to Woodinville.