Joey Thomas selected as success coordinator for GAINS program
Joey Thomas selected as success coordinator for GAINS program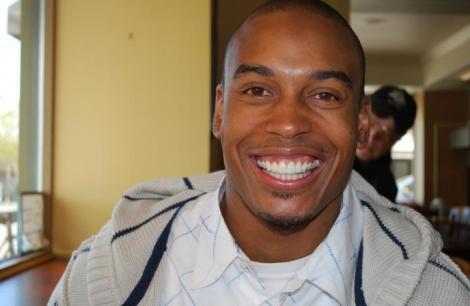 File Photo, Anne-Marije Rook
Fri, 09/07/2012
Joey Thomas, the current Ballard High School head football coach and former NFL player, has just been hired on as the full time Success Coordinator under the Graduation Assistance Impacting Needy Students (GAINS) program at Ballard High School.
Under his new position, Thomas will identify and assist students who are behind in grade level or who lack enough credits to graduate from high school. He will then work with students, families and school staff to identify each student's academic and personal challenges preventing him or her from moving forward and succeeding.
It won't be Thomas's first foray into helping youth. He runs the Joey Thomas Foundation which has hosted several youth football camps in conjunction with Seattle Parks and Recreation as well as hosted special events benefiting at-risk agencies in the greater Seattle area. He has also done various motivational speaking engagements for youth around the nation.

In a press release sent out by BHS Foundation, BHS Principal Keven Wynkoop had this to say:
"Even while Joey was playing in the NFL, his commitment to working with youth has been unwavering. This position will expand on the influence that he currently has in the community through his foundation and his work at Ballard High School as football coach. Joey's enthusiasm is infectious and he will work tirelessly to make a difference in the lives of Ballard's students that need additional assistance."