'War of the Encyclopeadists' by Christopher Robinson and Gavin Kovite a hilarious and heartbreaking investigation of youth and truth
'War of the Encyclopeadists' by Christopher Robinson and Gavin Kovite a hilarious and heartbreaking investigation of youth and truth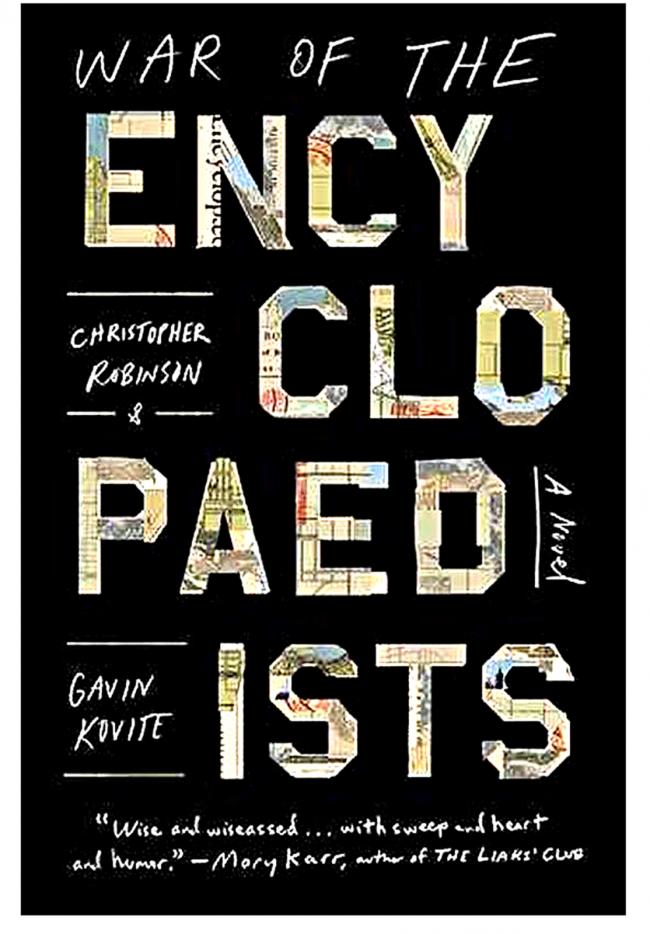 Mon, 06/01/2015
By Amanda Knox
After reading Chris Robinson and Gavin Kovite's debut novel, "War of the Encyclopeadists," I find myself wishing I could write about it in their narrative voice. I too want to be clever and sensually-aware and write lines like, 'he drifted back to a sort of mental hand-wringing,' and, 'she moved in an invisible cloud of woman-smell.' I too want to be as insightful and eloquent as the line, 'life is just a string of ends, none of them simple, all of them seeds,' suggests about these two young writers/friends.
Here's another: 'They had no real artistic talent, but they had a knack for carrying stupid jokes to their absurd conclusions.' This is page one, and comes across as an explanation for each successive page to come, a challenge to the legitimacy of their own literature. Except that this is a novel about Halifax Corderoy and Mickey Montauk, who are and are not Chris Robinson and Gavin Kovite. What's true? None of it. All of it. It might as well be.

In the story, Corderoy and Montauk hit it off in the best way two bachelors with bachelor's degrees can. But then Corderoy screws it up with an object of his affection he's not ready for and ships off to grad school. Montauk does as he's told and ships off to Baghdad. Psychological and emotional implosions. Physical explosions. Lives that intersect with and mirror each other.
Robinson and Kovite write with directness that is not arrogant, cleverness that is not boastful, honesty and insightfulness that promises that wisdom has been attained and life has progressed past the final pages of the written story. You can tell they are poets because of the way lines proceed rhythmically and the way ideas and actions are juxtaposed for exponentially more emotional impact. You can tell they are hipster-millennials because they relish ideas and moments of beauty-ugliness, irony, unconventional perfection, and meaningfully loose ends.
And then, in the end, the reader is ultimately reminded—through language like 'he might have been saying'—that the story is not real. Or otherwise that it is more real, even, than what came before it, because the story takes on a life of its own, and ultimately belongs not to those who have had a privileged glimpse into it, but to those who created it.
What's for certain is that "War of the Encyclopeadists" is not a stupid joke with an absurd conclusion. Rather, it's a serious, both hilarious and heartbreaking, investigation of the truth of two lives through fiction. 'We needed to know the truth, and no one would give it to us, so we made it up as we went. We authored our lives in real time.'