Ballard Crime Watch: Bicycle theft foiled by elderly couple
Ballard Crime Watch: Bicycle theft foiled by elderly couple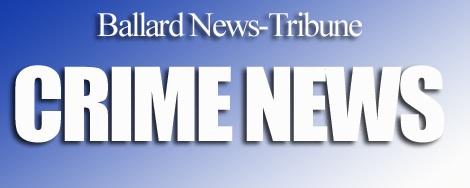 Mon, 08/01/2016
Bicycle and tools taken from Ballard garage
A Ballard man is missing a number of tools and his bicycle after his detached garaged located on the 600 block of N.W. 53rd Street was burglarized on July 23. The complainant said he was in his garage the night before and thought he might have left the garage door open when he went to bed. He couldn't remember. He reported that the next night he noticed that his Skilsaw circular saw, a Ryobi belt sander and a 1987 Panasonic bicycle were all missing from the garage. Police estimate the loss to be $44.
Bicycle theft foiled by elderly couple
A Ballard couple in their 80s foiled the plans of a young female suspect after they caught her attempting to steal a bike from their garage at their home located on the 1400 block of N.W. 83rd Street on July 18.
The complainants, one 83, one 85, told police that they were doing some plumbing work to their house when they saw a young female about 5'6" with pink hair enter their garage. She left with one of their bicycles in hand and left behind a black Raleigh mountain bicycle. They went after her with the aid of their 63-year-old neighbor. They called for her to "stop," and when she saw them she dropped the bicycle and ran. They pursued her. At one point she stopped by a couple parked in a red Nissan Murano. The complainants heard the male driver say, "Get my gun!" and the female in the passenger seat screamed. The pink-haired suspect fled Southbound on 15th Avenue N.W. until N.W. 83rd St. There the complainants said she met with a male suspect who gave her a bicycle. He told her to flee. The male suspect told the complainants to leave and said he had a gun. They backed away. Both the suspects rode away. Police searched the area but were unable to locate the suspects. The complainants went on to describe the woman to have what looked like a spray-on tan and bad acne.