Ballard Crime Watch: Man raises arms in triumph after punching elderly man, arrested
Ballard Crime Watch: Man raises arms in triumph after punching elderly man, arrested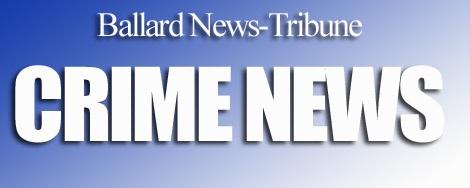 Mon, 09/12/2016
Man raises arms in triumph after punching elderly man, arrested
Seattle police responded to an assault that happened under the Ballard Bridge at the intersection of N.W. Leary Way and 15th Avenue N.W. on September 1. En route to the scene they saw a man matching the description of the suspect: a white male, short blonde hair, no shirt and wearing blue jeans. Police detained the suspect and read him his rights. The man had allegedly punched an elderly man after they had exited the bus at the same time under the Ballard Bridge. The suspect was taken to the bus that dropped him off for a show-up identification from the driver. The driver positively identified the man, though she said the suspect was wearing sunglasses at the time of the crime. The driver told police that after she dropped off the passengers under the bridge, in her rear mirror she saw the suspect punch an elderly man with a closed fist and then raised his arm. Then the suspect turned to the bus with arms up in a "triumph pose." Seattle Fire Department transported the man to Harborview Medical Center after he sustained lacerations to his face and was found unconscious. The suspect was booked at King County Jail for investigation of Assault.
Family heirlooms stolen from Ballard home
Police responded to a residential burglary at a home on the 6400 block of Earl Avenue N.W. on August 29. When police arrived they made contact with the victims who said they had left their home sometime that afternoon and arrived back home around 11 p.m. They said they noticed items moved around in their master bedroom. They discovered a jewelry box containing heirlooms had been taken. Items in the box included gold rings, gold pendants, a men's wedding band and a female wedding ring with a large diamond. The couple believes that the basement door was left open. They said they usually left that door open and there was no disturbance at any of the doors in the home. Police were unable to recover fingerprints at the scene.