Step inside Ballard's Belle Boudoir – photographer Cheryl Jones built a business around capturing women's beauty
Step inside Ballard's Belle Boudoir – photographer Cheryl Jones built a business around capturing women's beauty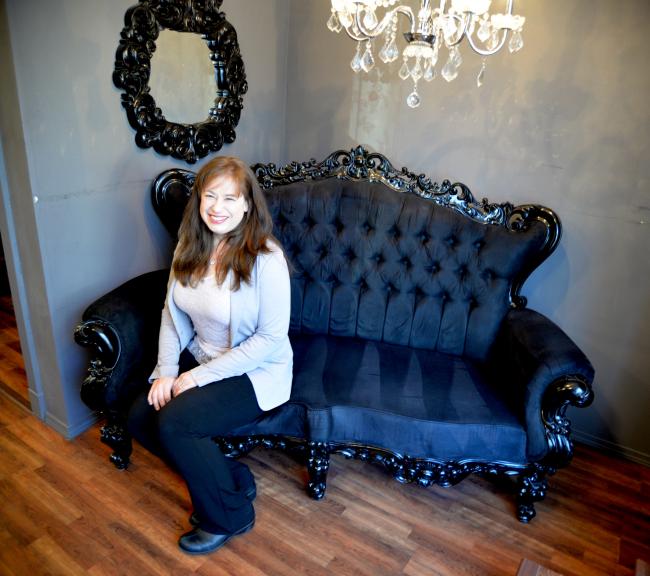 Photo by Lindsay Peyton
Tue, 01/24/2017
By Lindsay Peyton
Women don't come to Belle Boudoir simply for a sexy photo shoot.
"What people get out of this is the experience," photographer and business owner Cheryl Jones said. "We do their hair, make-up, wardrobe. They get to feel beautiful. What women really get out of the session is more confidence, a sensuality they might not have had before."

Which isn't to say that they also won't leave with some of the best photos around.
Jones knows all the techniques with her Canon and lighting equipment to make every woman look their best, regardless of age, size or comfort in front of a camera.
"For most of my clients, this is outside of their comfort zone," she said. "The people who do sessions with us are everyday women, all ages, moms, everyone."
Jones coaches the women through their modeling poses. "A lot of people are concerned about what to do," she said. "I assure them I'll tell them exactly what to do."
She's been running her boudoir photography business for the past five years in Ballard, tucked into a storefront at 5327 Russell Ave NW – and before that, she maintained a studio in Wallingford.
Jones said the business started serendipitously. She was working as a wedding photographer, when a bride asked for a few special photos as a gift for her husband-to-be.
"I went to her house and we had a ton of fun," Jones said. "I took to it right away. It wasn't a challenge for me."
The first bride allowed Jones to post the results on her blog – and before long, more boudoir photo requests came in.
"I had a big old waiting list – but I didn't have a place to shoot," she said.
Jones rented a business – and more and more women signed up.
"It's been busy ever since," Jones said. "I think we're here to stay."
Her schedule is booked with multiple sessions each day. "There's not a lot of photographers who only do boudoir and have a space for it," she said. "We've got everything women need. All they have to do is show up."
Nichole Radman participated in a photo shoot at Belle Boudoir after she got engaged. "It was a gift for my husband," she said. "He said it was the best present he ever received. It's for him, but it's for me too."
Radman was impressed with Jones' prowess as a photographer. "I'm really picky about pictures of myself," she said. "These were so good. They're really classy and bring out your natural beauty. You feel so sexy and feminine."
Radman has already told all her friends about Belle Boudoir. "I would hands-down recommend it to anyone," she said. "And I would totally do it again."
For more information about Belle Boudoir, visit www.boudoirphotographyseattle.com.