Ballard's Gilmore Studio offers actors insight into the craft
Ballard's Gilmore Studio offers actors insight into the craft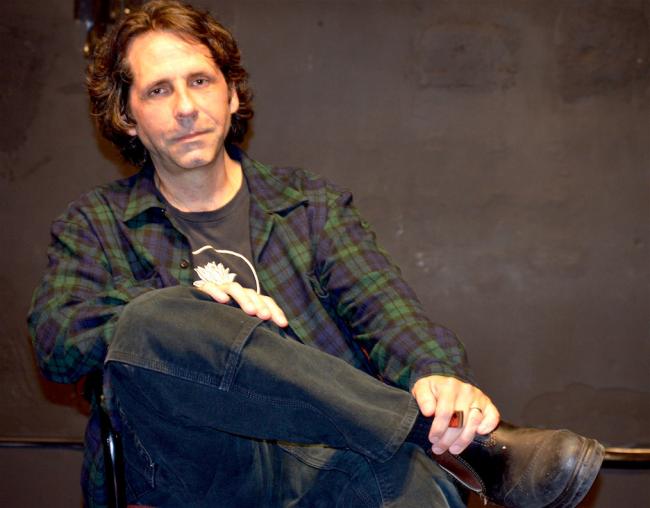 Lindsay Peyton
Mon, 09/11/2017
By Lindsay Peyton
Gilmore Studio is located in a basement labyrinth in the Ballard Underground, 2220 NW Market St. 
Go down the stairwell, follow a few twists and turns, and a door opens to a makeshift stage, a well-lit circle surrounded by a few rows of chairs. 
In the corner of the top row, the maestro's desk is perched. 
It's a spot Gregg Gilmore finds most comfortable these days. 
The actor has discovered that his greatest joy is now in the classroom – passing on his passion and teaching technique to students. 
Finding the acting studio is the first test, Gilmore jokes. But in all seriousness, gaining a spot in one of his classes is no easy feat. 
Enrollment is by invitation only – and based on an interview with Gilmore. He doesn't care if the student has acting experience. 
"It's their spirit and how hungry they are," Gilmore said. "I can just feel it if they're serious."He knows what it's like to want to act more than anything. 
Gilmore was bitten by a love of performing at a young age. When he was 5 years old and visiting Disneyland, his parents bought him a magic set. "I got way into it," he said. 
Gilmore later traded his magic tricks for the art of the stage – moving to New York to study under Sanford Meisner, Robert X. Modica and William Alderson. 
He eventually realized that teaching was his favorite part – better than being on stage or in front of a movie camera. 
"I wanted to teach, because teachers had the biggest impact on my life," he said. "Helping people is so huge. Really seeing them change is so rewarding."
Gilmore's classes have a waiting list. He likes to keep his acting school small – about 15 or 20 students at a time.  His focus is the craft of acting – and classes are challenging as a rule. "Not everybody gets a trophy," he said. "It's a super tough business."
Seattle actor Ben Buehler said Gilmore's classes have made all the difference for his career. 
Buehler had already studied acting, starred in a few films and lived in L.A. before he discovered Gilmore Studio. 
He has spent the past three years studying with Gilmore and honing his skills. 
"The whole process is about self discovery and breaking through the walls we put up, the way society teaches us to act," Buehler said. "It's really pushed me to become more confident as a person and as an actor."But the classes aren't for everyone, Buehler warned. 
"It's either exciting to you or it's too much," he said. "It's an emotional ride." The trip has been worthwhile for Buehler. "I attribute Gregg's classes directly to my success as an actor," he said. "It's been tremendous. Gregg is a phenomenal teacher. He's so passionate about teaching – and that's what motivates you to do the work."
For more information, visit http://gilmorestudio.org.