A tiny house, a big challenge
A tiny house, a big challenge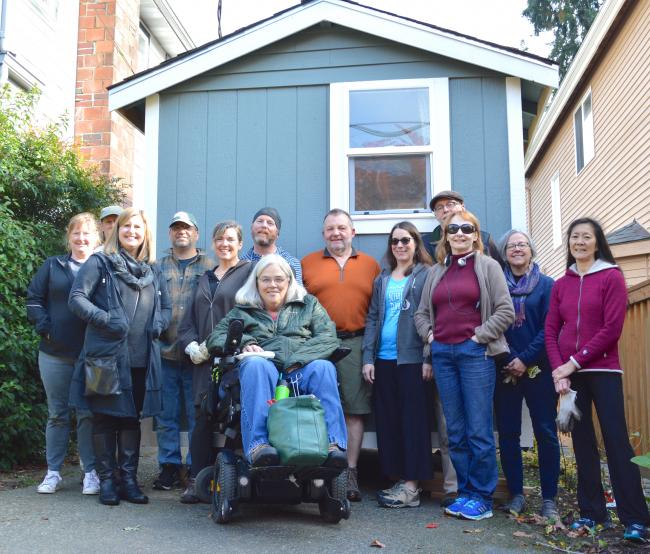 Lindsay Peyton
Mon, 11/06/2017
By Lindsay Peyton
A group of neighbors in Ballard are challenging others to roll up their sleeves to construct a tiny house and help create a new movement to benefit the homeless. 
"We want to inspire people to do this," Frank Shields said. He admitted that his neighborhood may be a bit unique. Having lived on Dribble Ave NW for 35 years, he knows almost everyone who lives on the street. They have regular block parties, go camping together and help each other with projects. 
Still, he is convinced that other Seattle neighborhoods could follow in Dibble Ave's footsteps and join together for a hands-on way to help those in need.
Shields said after the election last November, a group of Dibble Ave residents started talking about what they could do to help better the political situation.  
"We could go to meetings and different protests, but what I wanted to do was to make a mark right here in Seattle," Shields said.  After a while, he and his wife Katie came up with a plan -- to build a tiny house.
Their neighbor Anne Richardson called the Low Income Housing Institute, which guided the neighborhood in purchasing the materials needed and band together for their little construction project. 
In June, the neighbors had a street-wide garage sale to raise most of the funds needed.  The rest was gathered through donations to the cause. 
"The whole neighborhood pitched in, and we raised enough money to build the tiny house," Shields said. They purchased a kit from Home Depot – and Shields, who works in construction, modified the plan a bit.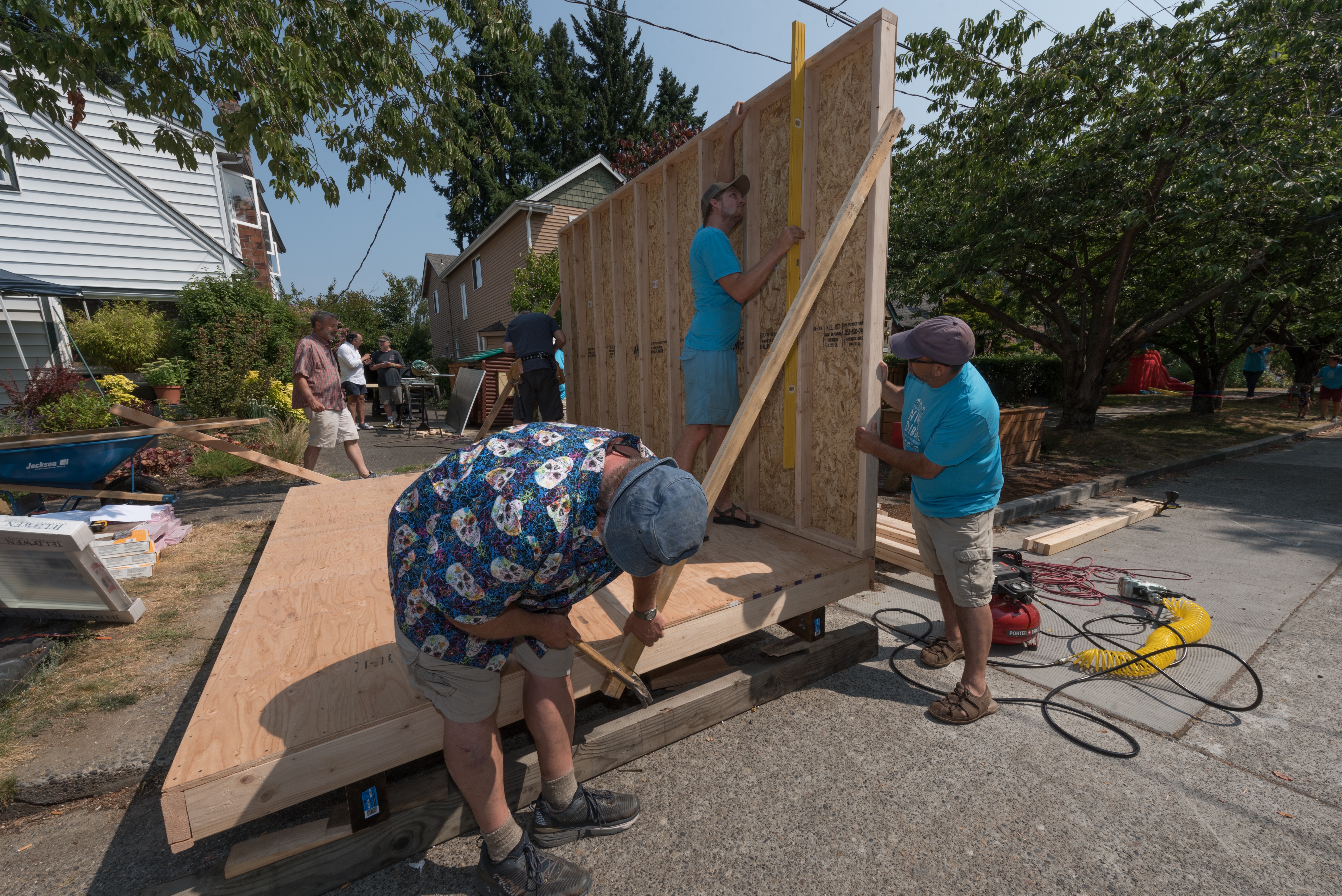 Mike Criss, one of several neighbors who joined the crew, said on first day, they built the floors and walls. By the end of the weekend, they completed most of the exterior of the building. 
"People came and did what they could," Criss said. "Many people had never even hammered in a nail before, but no one was scared to pitch in."
Piece-by-piece, they eventually finished the structure. 
"We had so many people who came weekend after weekend," Richardson said. 
Shields said the neighborhood went way beyond just building a tiny house. "There's a planter out front, and furniture inside," he said. 
The tiny house took a ride to its new home at the Interbay camp on Tuesday, Oct. 31.Criss said that all the participants found the experience to be rewarding. "We all felt we needed to do something bigger," he said. 
Toni Atterbury said that building a tiny house helped the close-knit neighborhood come together in a meaningful way. 
"It's a small thing that we could do – and it's going to make a difference for someone," she said. "Change in the world can start in your very own community."
Richardson agreed. "If everyone does something small, the collective impact will be great," she said. 
Shields said that if other neighborhoods are interested in building a tiny home, Dibble Ave residents would be more than willing to help lead the way. 
"We'd be available to tell them how we did it – and maybe even help them get it done," Shields said. "We can give them a road map."