Ballard Police Blotter week of 4-9-18
Ballard Police Blotter week of 4-9-18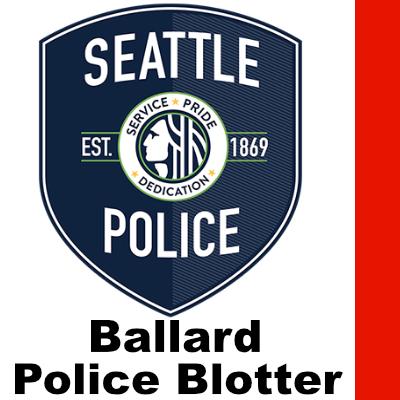 Mon, 04/09/2018
Bicycle thief breaks into garage
A man residing in the 7500 block of Jones Ave NW called police around 7:50 a.m. on Sunday, April 1 to report that someone had broken into his garage and stolen his bicycle. The electric bike was valued at $2,000. The man said his bike was unlocked inside of the garage, which faces an alleyway. He found a garage door opener inside that did not match his house. Police took the opener and submitted it into evidence. 
Basement burglar takes beer, televisions
Officers received a call about a burglary around 4:40 p.m. on Monday, April 2. A realtor was showing a home in the 6500 block of Cleopatra Ave NW, when he noticed that the basement of the property had been broken into. The burglar forced open a door. Officers contact the homeowner. They then cleared the inside to the property. They discovered that cabinets were open and television stands were missing their televisions. Four beers were also stolen from the refrigerator. The owner found three items that were out of place to submit as evidence: pink earmuffs, a leather portfolio folder and a portable oven toaster. 
Attempted theft on NW 67th
Officers received a call at 5:25 a.m. on Saturday, March 31 from a man residing in the 800 block of NW 67th St. He said that a burglary was in process and he was watching remotely via camera. When officers arrived, they set up a perimeter and searched the property but were unable to locate a suspect. The garage door was damaged where a burglar had attempted to pry it open. A large television, new in the box, was outside of the garage. The homeowner said that it had been moved from inside. Officers watched the video footage, but due to low resolution of the images, were unable to see details to distinguish the suspect. 
Tools taken from garage
Around 4:30 p.m. on Saturday, March 31, officers were dispatched to the 300 block of NW 47th St. The complainant said that her son owns the house and that the garage was broken into. The suspect cut the padlock that was securing the door and then took a number of tools. The house was being remodeled. Officers called the victim. He said no entry was made to the main entrance.