Ballard High School jazz band preparing for New York for competition and festival
Ballard High School jazz band preparing for New York for competition and festival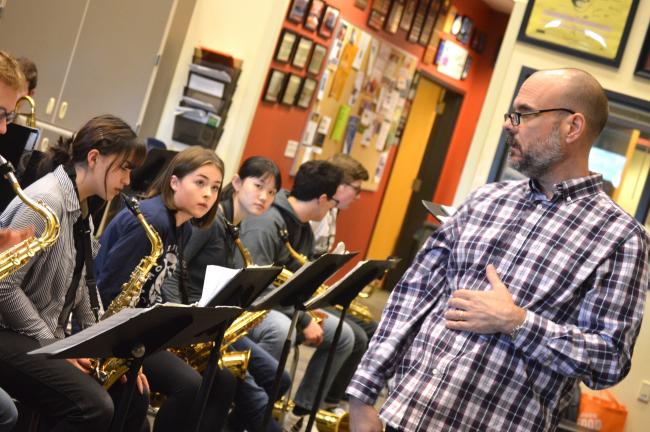 Photos by Lindsay Peyton
Thu, 04/26/2018
The hard part isn't exactly over for the jazz band at Ballard High School.
"It's crunch time," senior Katie Webster said.
The 17-year old plays alto sax in the band. She and her fellow musicians plan to practice like crazy in the upcoming weeks, as they prepare for Lincoln Center's 23rd annual Essentially Ellington High School Jazz Band Competition and Festival.
The band is heading to New York for the exclusive event, which takes place Thursday, May 10 through Saturday, May 12.
But just getting accepted to participate was an arduous task, Webster explained. "We've been working on this for a while," she said.
The band selected three songs –"Harlem Congo," "Prelude to a Kiss" and "A Night in Tunisia"--to record as their entry to the competition. The titles were selected from charts from Jazz at Lincoln Center's Essentially Ellington Library collection.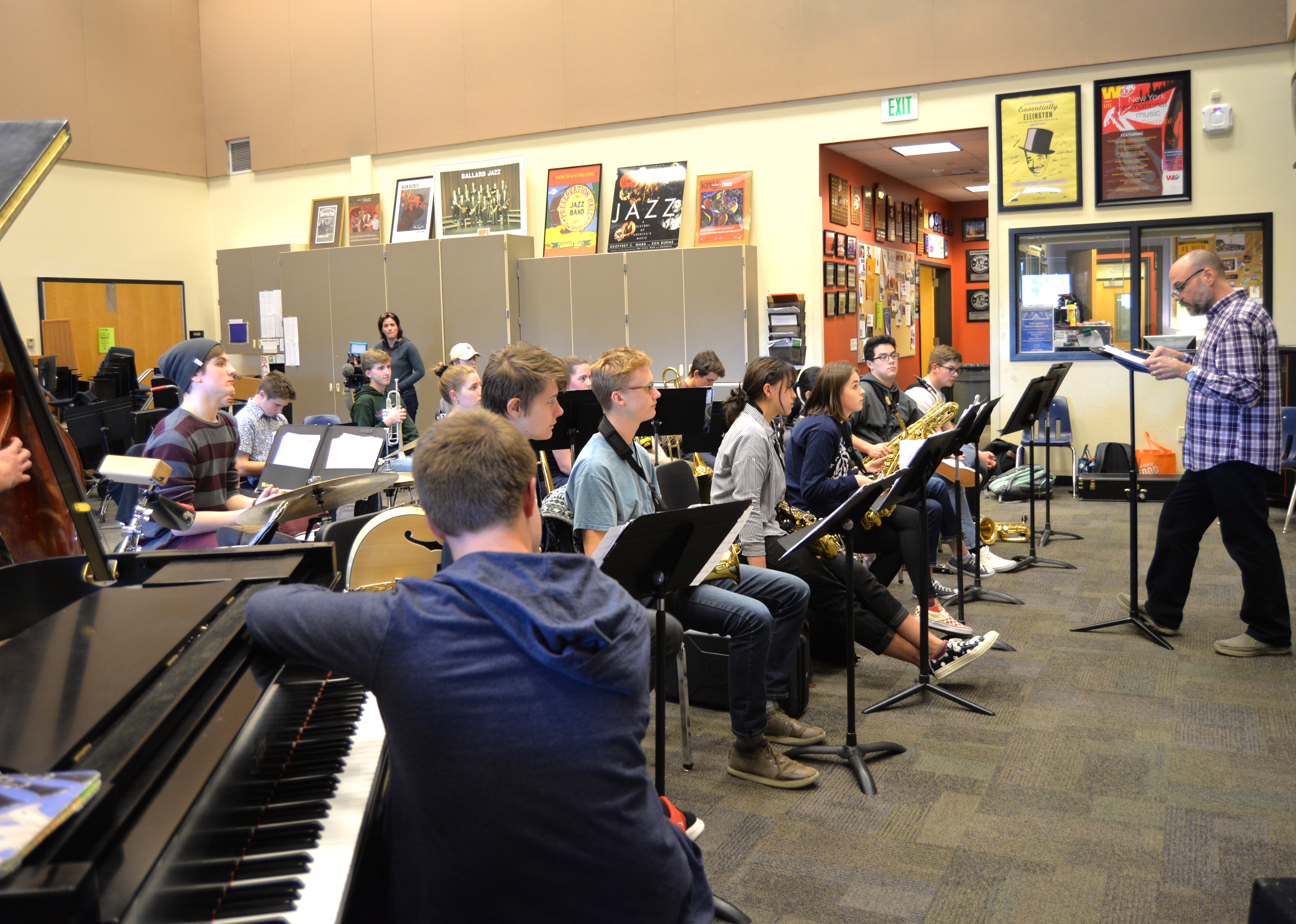 "Normally, we record them in the school," Webster said. "This time, we went to a studio to get the best recording we possibly could. It was a really great experience."
Ballard High's director of bands Michael James announced the news that the group was selected as one of three finalists from the region to compete in New York. There are 15 bands total participating.
"When I told the kids that they got in, there was a lot of jumping, screaming, crying and all of that," he recalled. "It's very exciting to be part of this. You're one of the 15 best jazz bands in the country. It's a big deal."
Webster said she and her band mates were surprised to hear the news. "We worked really hard, but we still didn't expect it," she said. "There are so many good bands out there, and you never know what's coming from all these killer schools."
James explained that each of the top bands have the opportunity to polish their skills by participating in a clinic led by one of the judges from the competition.
On Tuesday, April 17, Steve Fidyk, drummer with Army Blues Jazz Ensemble and a faculty member at Temple University Jazz Studies, headed to Ballard High to coach the students on their performance in a four-hour workshop.
"He's a set of fresh ears," James said. "He'll inspire them to get better, work harder and raise their level of musicianship."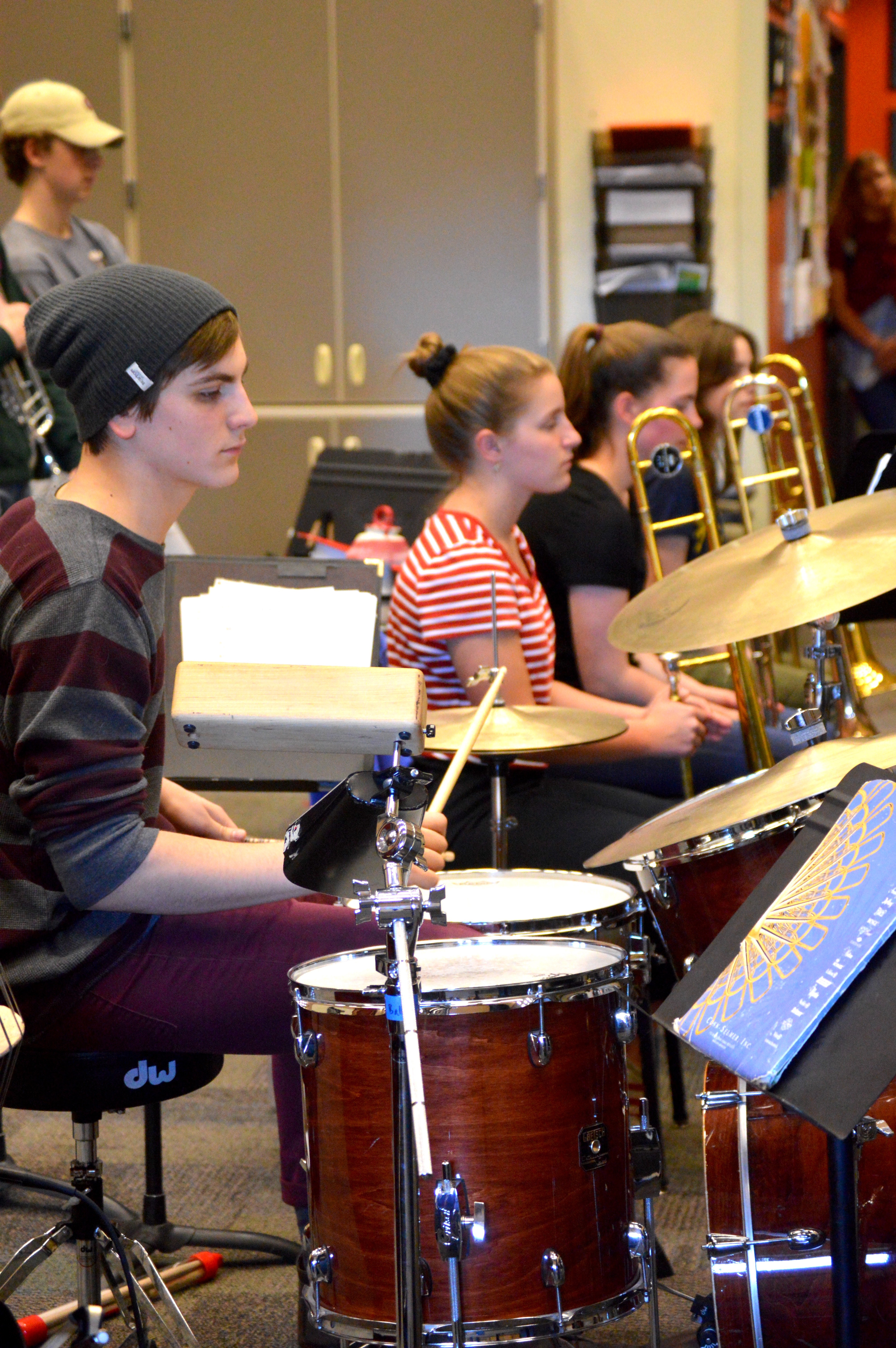 He added that the students already had to push themselves simply to make the recordings for their entry. "They've put in a lot of hard work just to get to this point," he said. "Now, it's about tweaking it to make it our own."
This will be the second time he has led a band in the competition. He brought a different group of students to New York in 2012.
"This group of students has never been before, and they're going to have an amazing time," he said. "It's very hard to get into this festival. We know we're competing against the best."
And they're ready to go the extra mile and give it their all. Webster says she already tries to practice her instrument three hours or more each day, in addition to group rehearsals.
"We're trying to make things tighter and get more comfortable soloing," she said. "Let's keep pushing to do the best we can."