The Nordic Museum; A Dream Realized
The Nordic Museum; A Dream Realized
Now open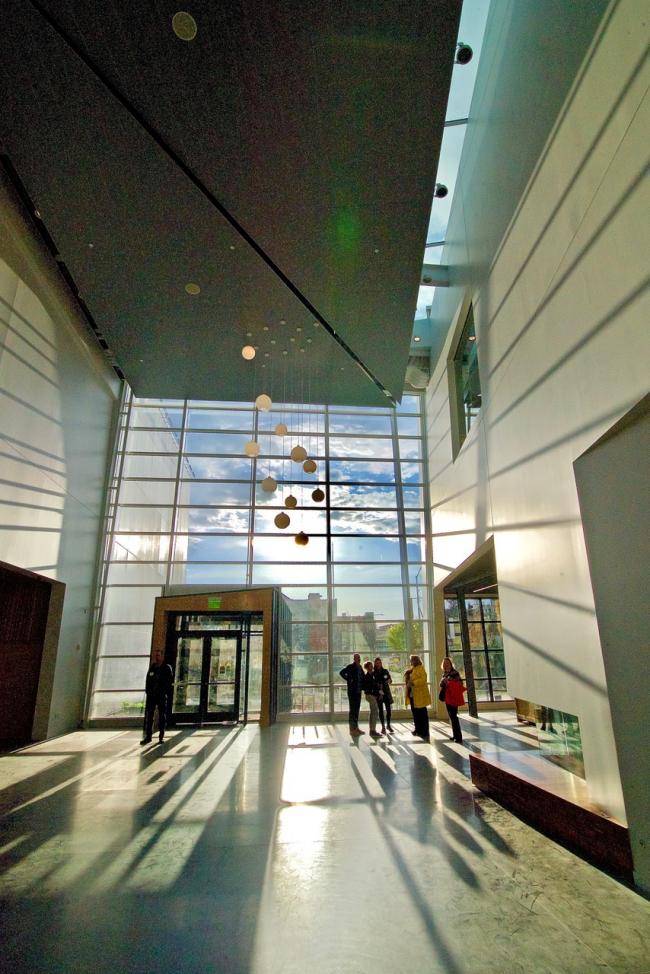 Tue, 05/08/2018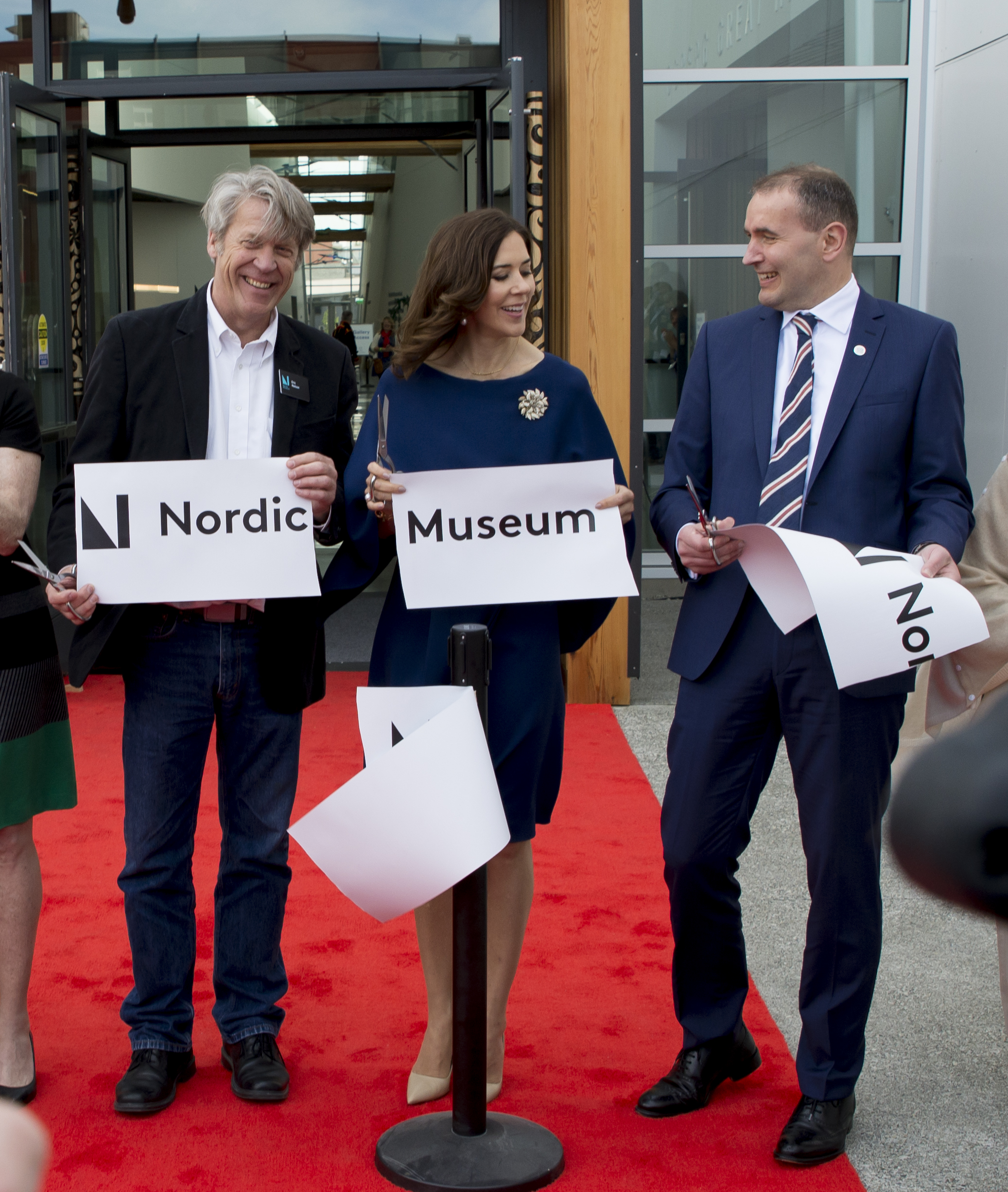 "My dream was always to be in downtown Ballard."
    Marianne Forssblad, Executive Director, Nordic Heritage Museum, 1980-2007
by Peggy Sturdivant
The story of the new Nordic Museum's grand opening is also the story of dreams realized by hundreds of volunteers, in turn representing the stories of thousands of emigrants from Scandinavian countries, and how they transformed their new country. Dreams can seem cliché, until you witness them transformed into reality, in this case, a world-class museum. 
When the Nordic Museum at 2655 NW Market Street officially opens its doors on May 5, 2018 it is another giant step in the history of a museum that was born very small. Longtime seeds really took tangible root after Seattle Times columnist Svein Gilje toured a 1975 Nordic exhibit at the Museum of History of Industry with King Olav V. Reportedly the King of Norway was dismayed there was to be no permanent collection. In his 2009 obituary Gilje's wife, fellow journalist Shelby Gilje, said he took that as a royal commission. 
Thus began the dream of creating a one-of-a-kind permanent home, not just for Norwegian treasures, but those of all the Scandinavian countries. Gilje's passion united others in an ever-expanding vortex that continues these 43 years later, and will keep growing now that Ballard's "hidden gem" is no longer hidden. 
Per Marianne Forssblad the museum's history is one of generosity, flukes, hard work, community, and passion. Forssblad describes herself as an American Swede or a Swedish American; she came to the U.S. in 1964. Involved by Gilje early on Forssblad was the first paid staff member, then executive director for 27 years, 1980-2007. She calls it, "the twenty-seven best years of my life." 
The dream of a center for multiple Nordic cultures became the life work of many others, through dedicated Board members and volunteers, but it often started with the personal passion. Forssblad could recognize enthusiasm in a visitor and convert them into a volunteer and donor for life. With degrees in Library Sciences, Scandinavian Studies, and a lifetime diarist, her account of the museum's growth is the gold standard of institutional memory. 
Unlike Scandinavian museums dedicated to one country, such as the Royal Danish or Swedish, the Nordic Heritage Museum originally sought to represent five ethnic Nordic cultures: Danes, Swedes, Icelanders, Norwegians and Finns.  Response within a tight knit community was immediate and enthusiastic; many of the earliest donors are still involved. The list has always been a who's who local businesses and families in the Pacific Northwest, and overseas, especially from Scandinavian Airlines (SAS). Scandinavian Airlines (SAS) due in great part to Leif Eie. There were the  Bruuns with ScanDesign, the Lundhs, the Molbaks, the Osbergs…and even non-Scandinavians!
The museum foundation negotiated a lease with the recently vacated Webster Elementary School. In 1979 the first (and still only) paid staff member Marianne Forssblad was alone, "in a big, rundown school building with about 60 broken windows." The only entrance was on 67th NW.  The basement floor consisted of gymnasium, covered play area and giant restrooms. Yet the non-profit pulled off a grand opening on April 13, 1980, with two exhibit galleries on the second floor highlighting home and work life. 
Almost exactly 38 years later, on May 5, 2018, Forssblad and others involved since the museum's conception will be at the grand opening. "They have done it," Forssblad said of the second executive director Eric Nelson and the ever-loyal donors, staff and lifetime volunteers. "My dream was always to be downtown Ballard. It was a good plan." She had known that as long as the museum was leasing it could never really grow, and as long as it was in the former school it could never become a design-built museum that could compete for international exhibits. 
"Nothing stands still," she said. "You can't be stuck; you have to live in the times." 
Forssblad retired from the museum in 2007 because she was getting tired, and knew that it was time for that proverbial "new blood." She had raised three children, "practically at the museum," and sowed more than just seeds for the new museum. At a Rotary Lunch she'd been seated next to Ed Robinson, owner of the Fenpro Properties and learned he would favor a sale to the museum for its new space. "Another fluke," she said. 
She admits the first years were very tough. "Our first annual budget was $28,000." Speaking from Palm Springs, where she now spends the winter months, Forssblad gives most credit to the volunteers. A Ballardite began helping several hours a day. A graduate student served as an acting curator. When there was the possibility of acquiring an exhibit, such as Dream of America, or land for a future site, the volunteer Board always mobilized, and fast. Even landing the Dream of America that had been mounted in Denmark was, "another fluke." The Board voted to acquire it for the unprecedented sum of $25,000. 
"We were very naïve," Forssblad said. Not only did the exhibit cost dearly to be transported, the museum needed to be retrofitted for its installation, knocking through the wall to the old gymnasium. The grand opening of Dream of America was another giant step in the museum's growth, and if Forssblad had to choose one memory it was of the Norwegian Men's Chorus on the steps and dignitaries from all of the Nordic countries present for the grand opening. "It was amazing." 
That exhibit opened the museum to national and international visitors, although its own neighbors often seemed unaware of the treasures within the galleries, and the excellent gift shop on the 2nd floor. It was during Yulefest or Viking Days that the old school with its adjoining Groundswell NW- built playground became a local destination. 
"This is my favorite subject," Forssblad said of the museum in a telephone interview. Recounting the history kept her remembering the many volunteers, staff and Board members. "Allan and Inge Osberg…philanthropists of the first degree. Evelyn Alquist, one of the first in the gift shop, Donna Antonnucci lived downstairs and opened and closed the building. Roseanne Royer and the Ethnic Heritage Council…I'm still in awe!"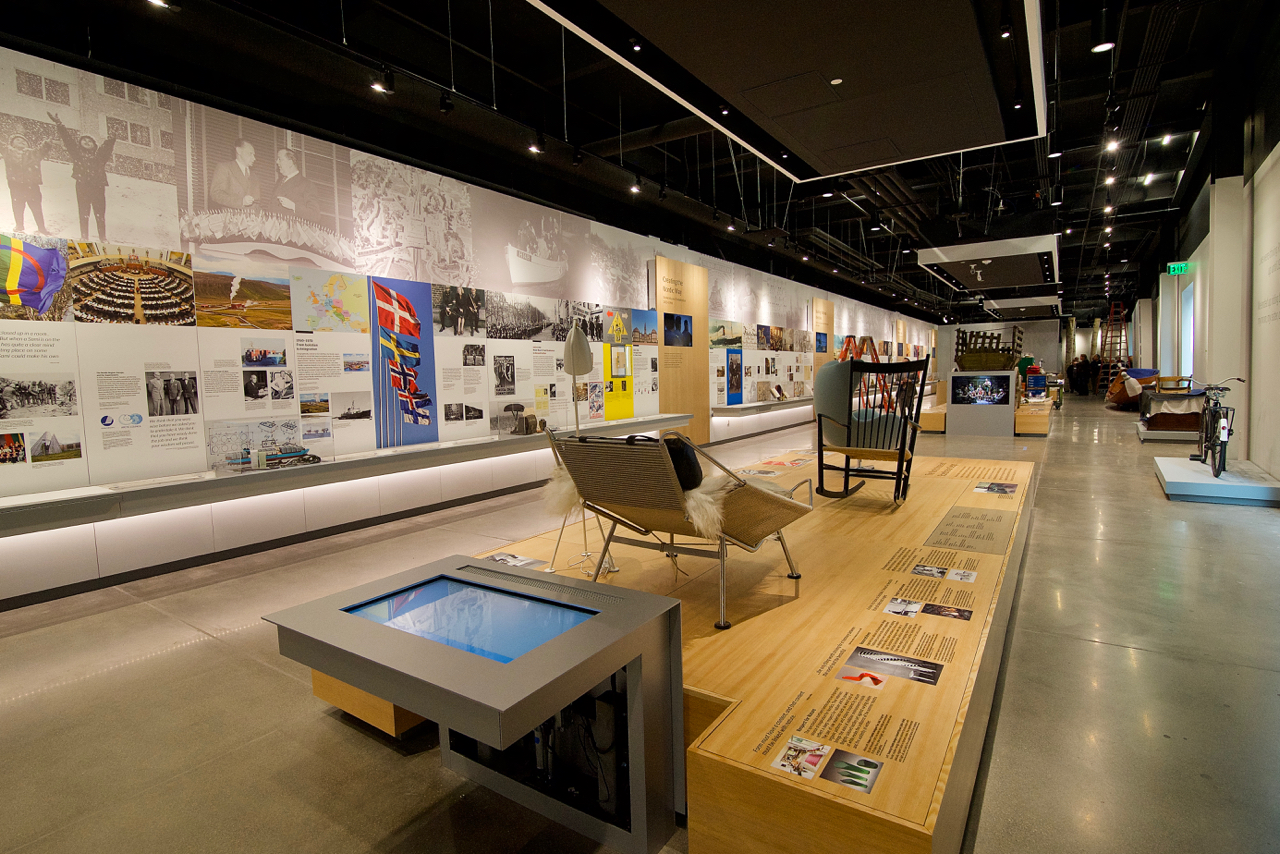 After Forssblad's retirement there was an interim director and a search committee. "They found Eric Nelson," she said, "and he has done an admirable job. The museum is really with the times now. They show the heritage, but also the present, and the future." 
The Nordic Museum has already survived fundraising in a recession, the bittersweet end of the Fenpro Building's historic contributions and its later warren of artists and manufacturers along the working waterfront.  
"They have done it," Forssblad said at age 80, looking back on the completion of a journey begun in 1975, "they have realized the dream, and it will only get better."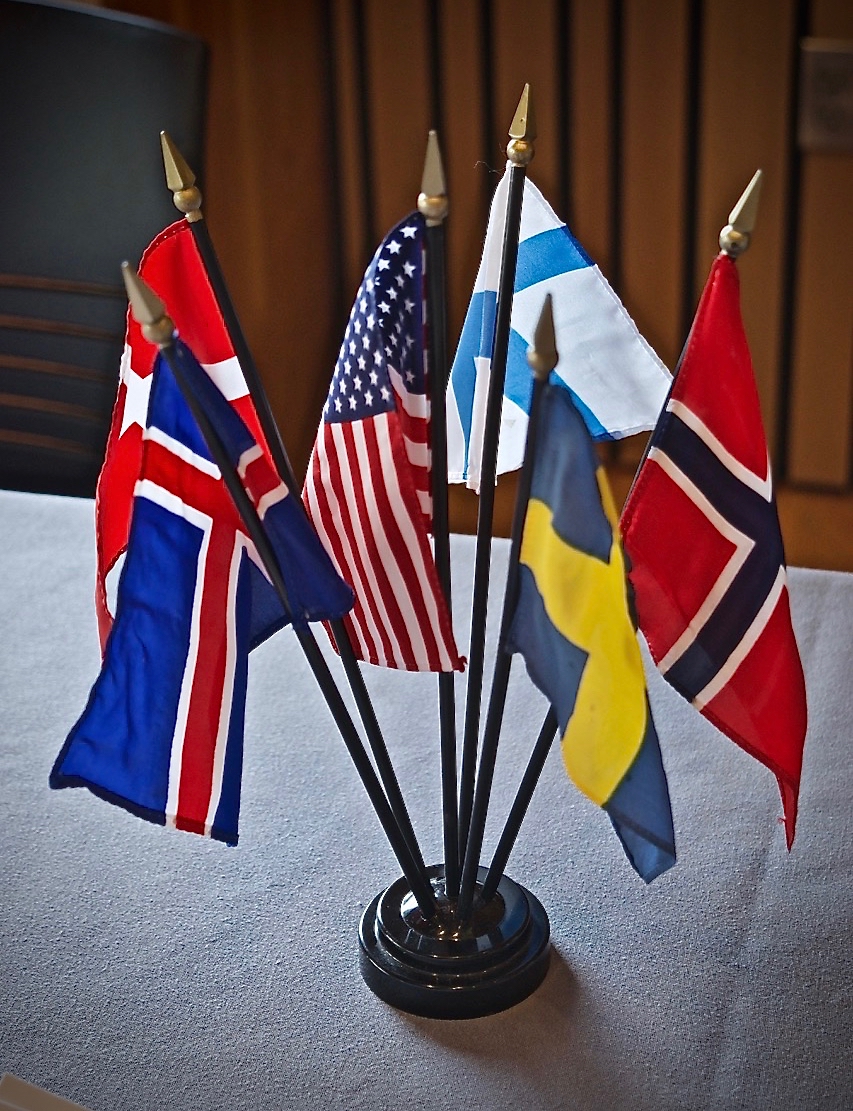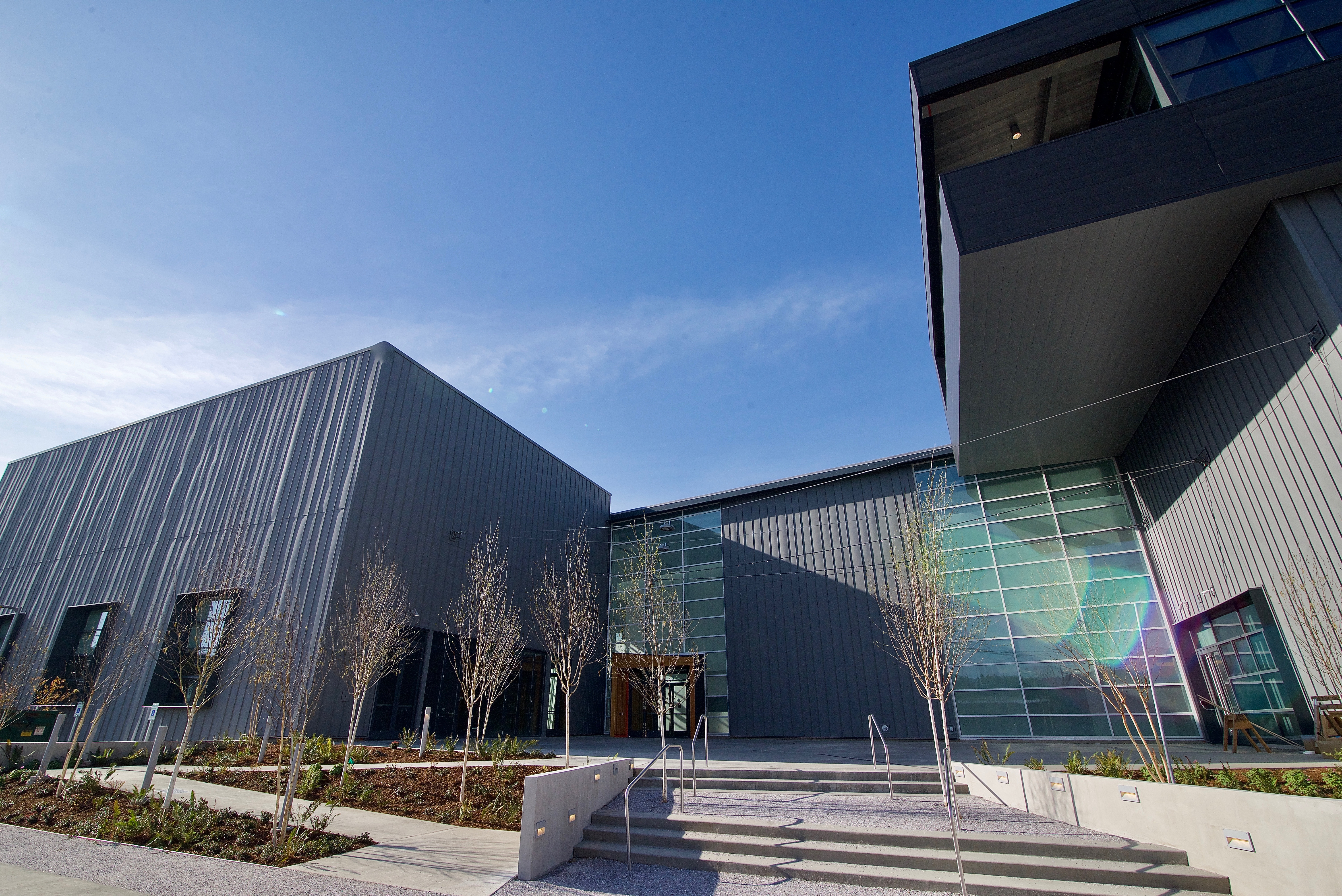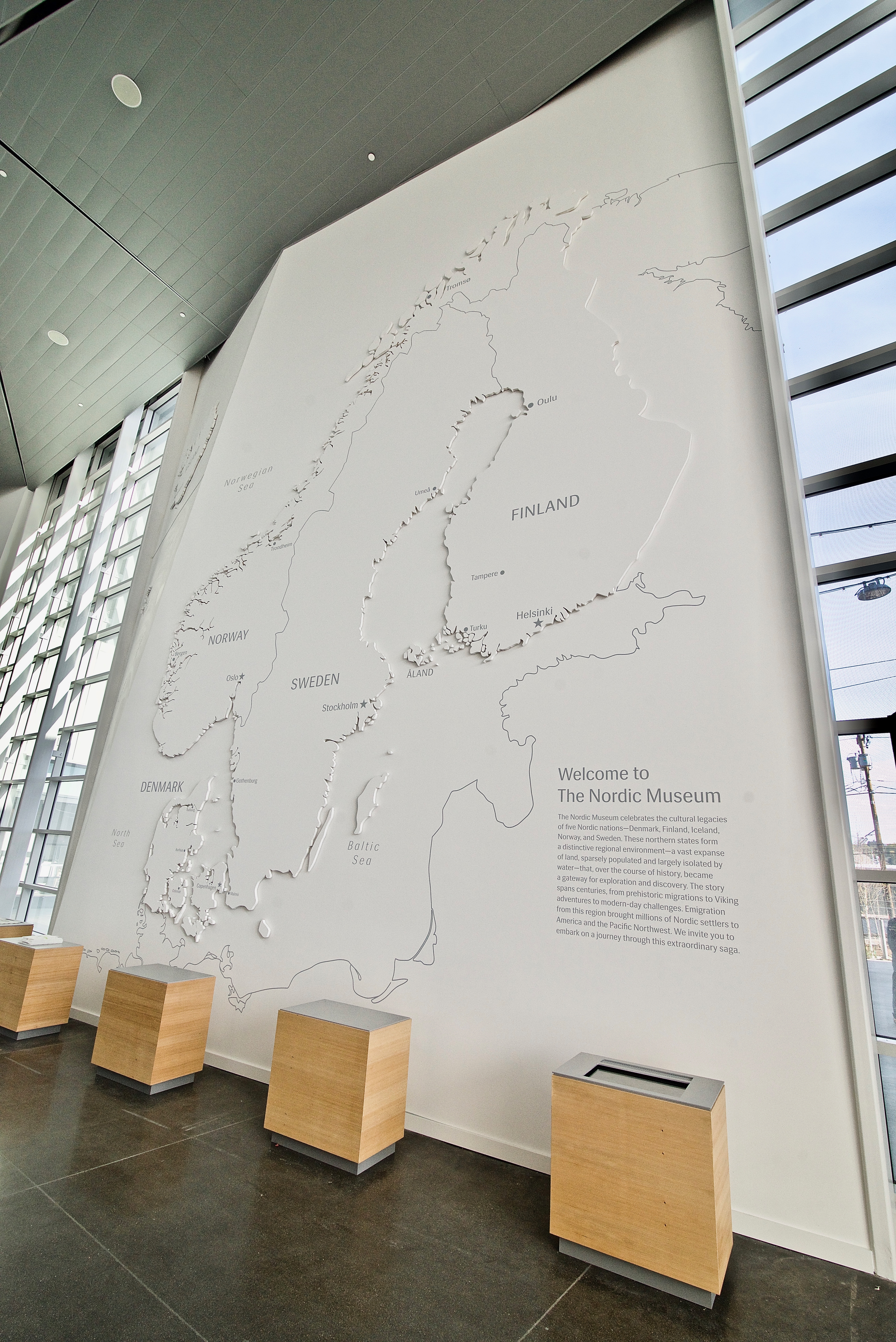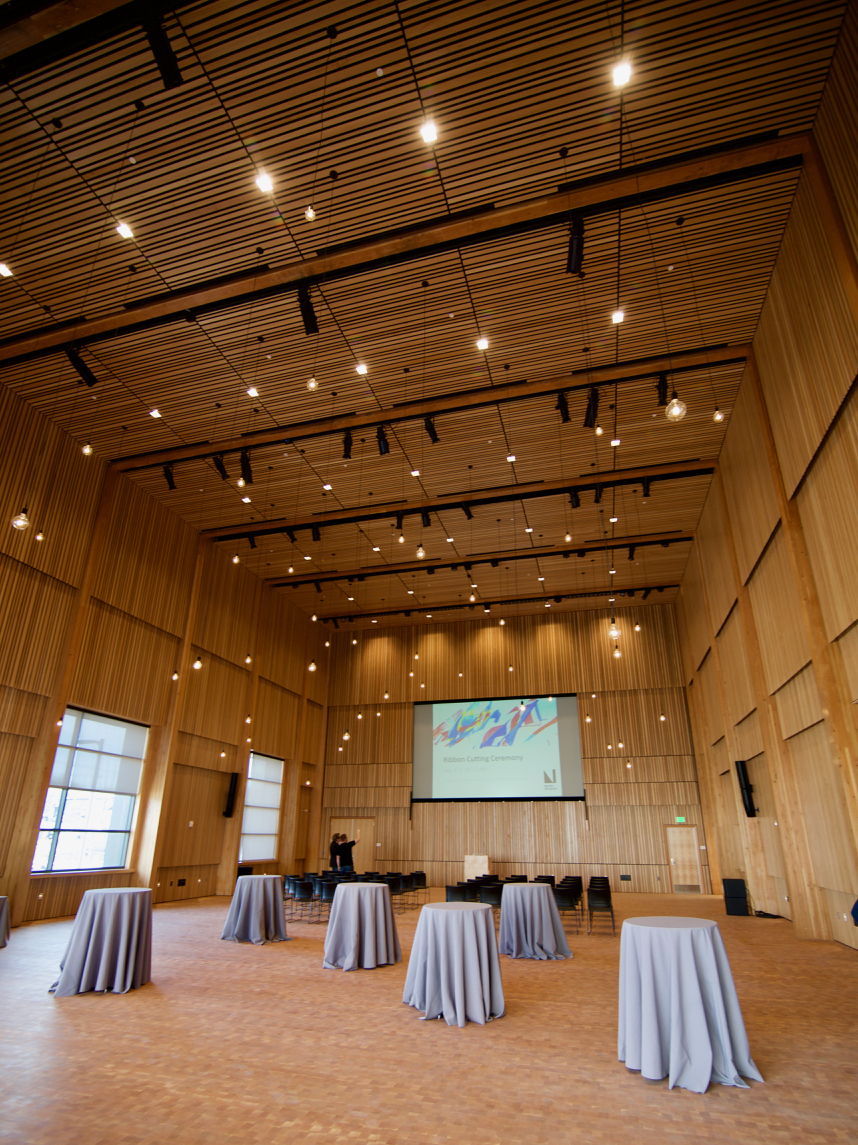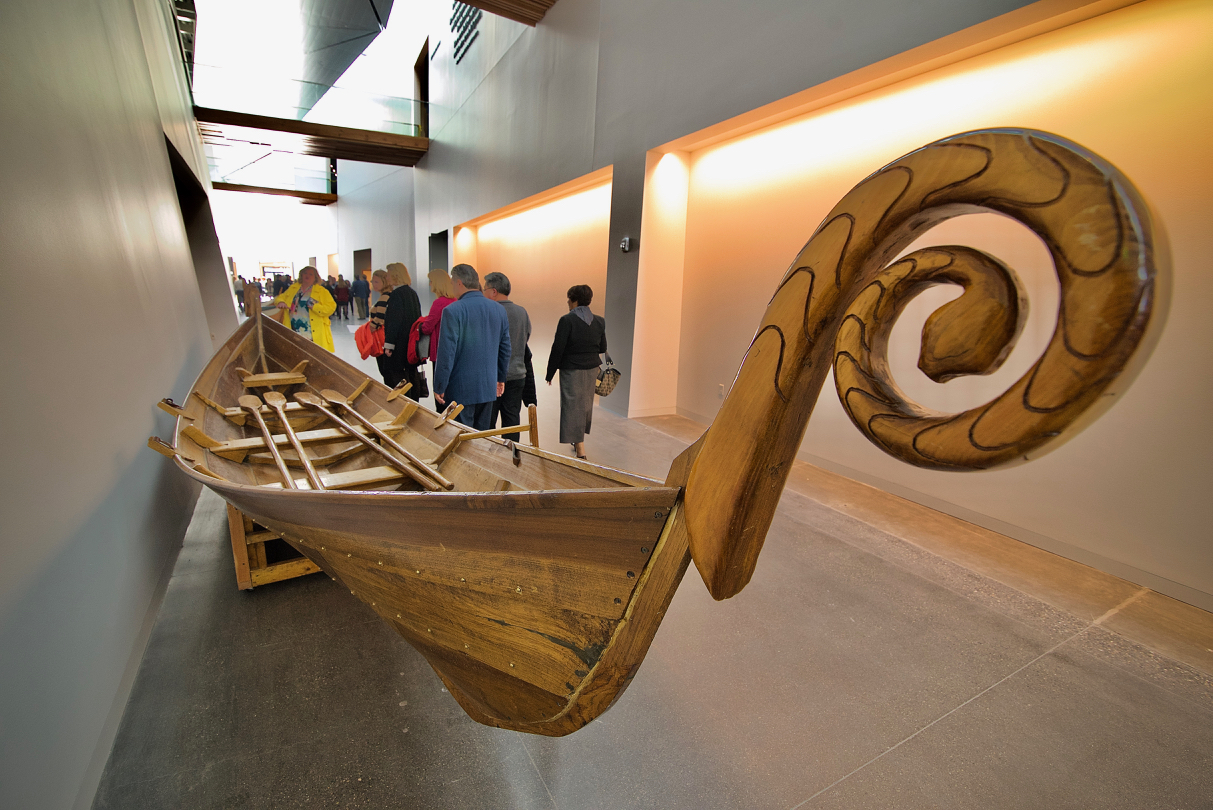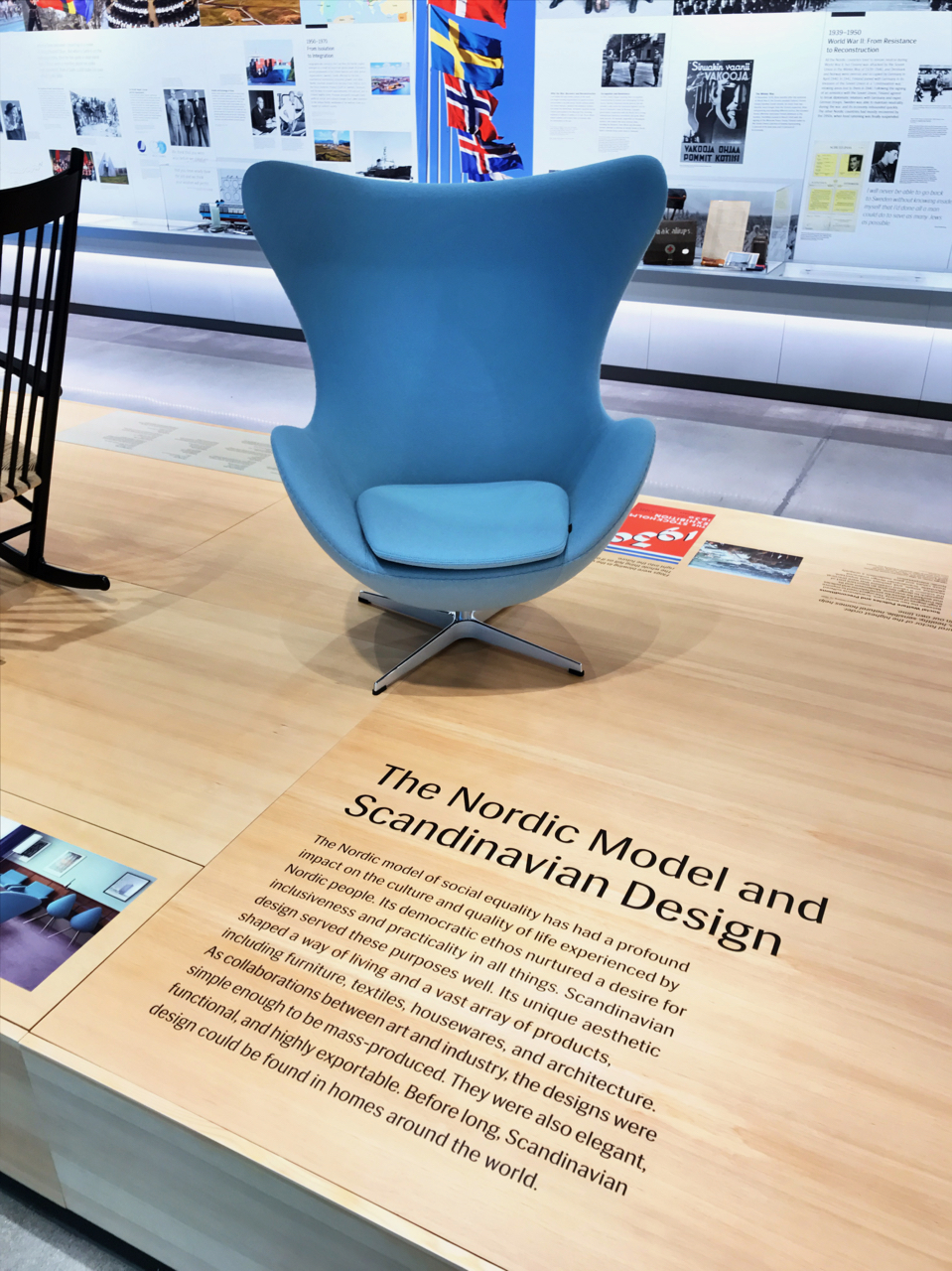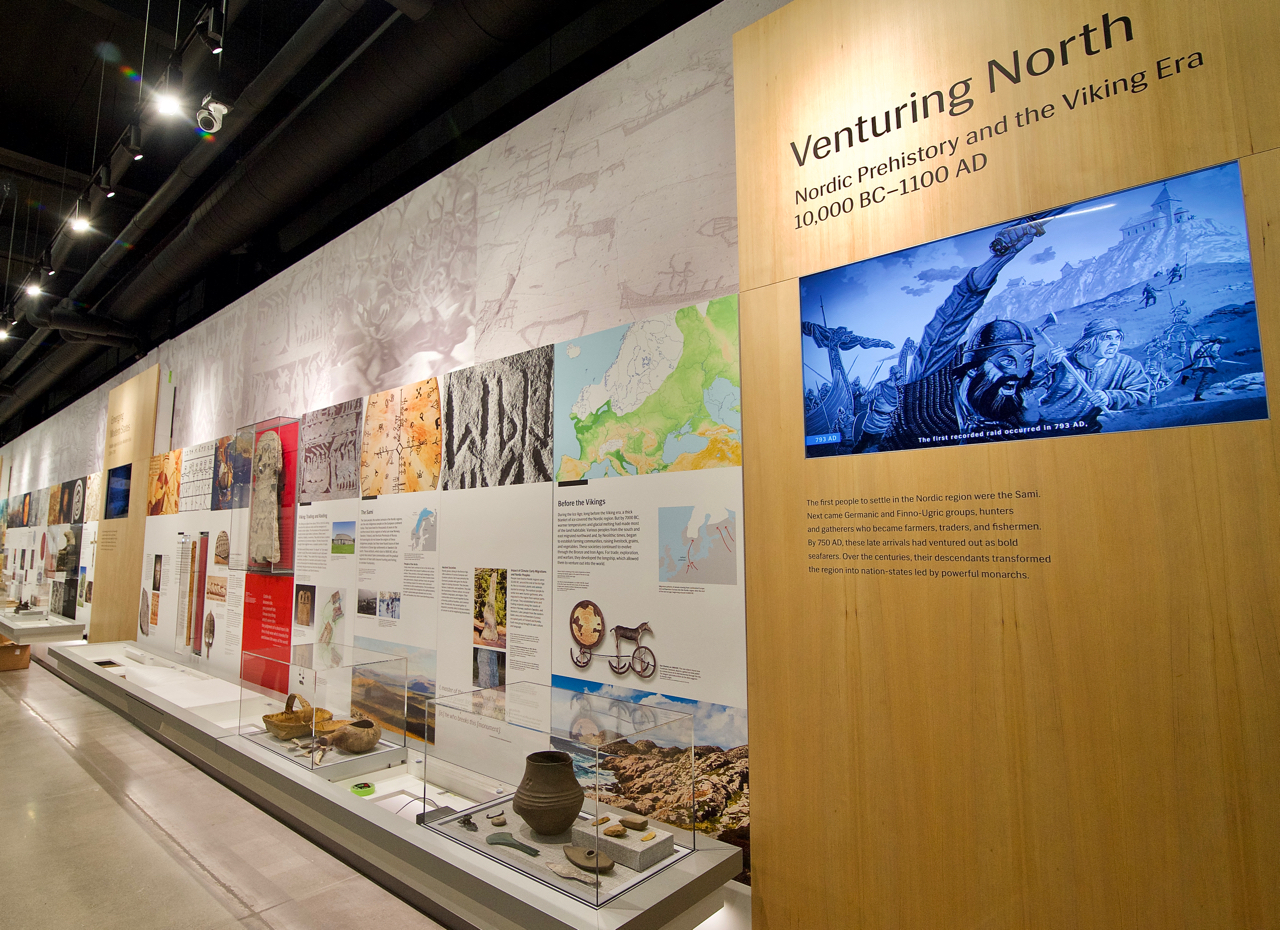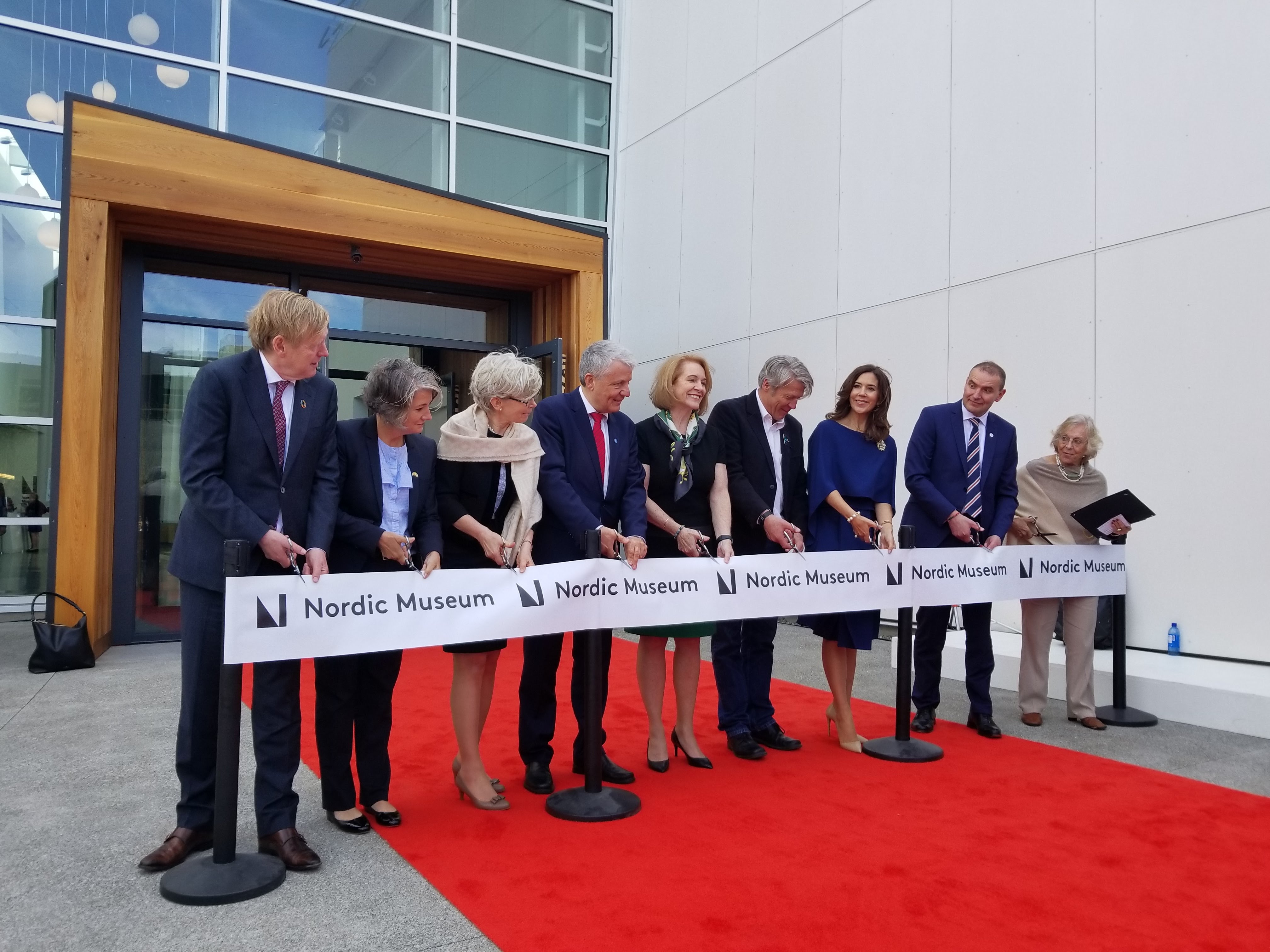 Comments
I am so very excited over this opening as I have dreamt about it for many many years having had a business in Seattle of Swedish Country Interiors for many years. We retired to Pismo Beach seven years ago but to see this being fulfilled is really a dream come true for all Scandinavians. Blessings to all involved and to all who will come to see this wonderful miracle.
Add new comment