"Le Grand Fromage" tells Ballard resident Nicole Aloni's tale on stage
"Le Grand Fromage" tells Ballard resident Nicole Aloni's tale on stage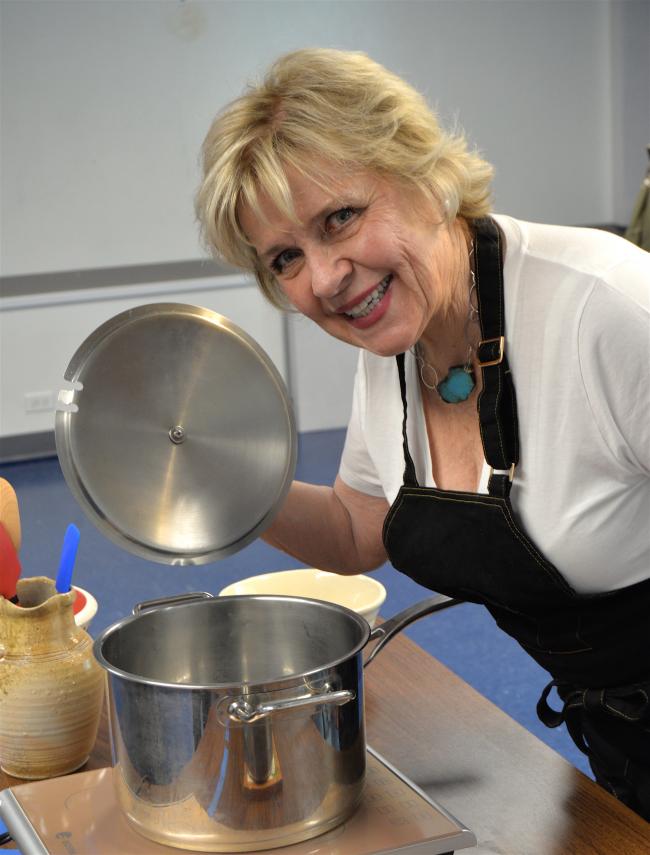 Photos by Lindsay Peyton
Wed, 05/23/2018
When Ballard resident Nicole Aloni was a little girl, she was convinced that she would grow up to be a star on stage or the silver screen.
After breaking the news to her mother, she woke up to a star placed outside her bedroom door and the words, "le grand fromage," which is French for "the big cheese."
Aloni's life, however, took a different direction. She found her fame in the kitchen from studying at La Varenne in Paris to catering the Academy Awards and mixing drinks for Queen Elizabeth. 
Now, she's ready to return to the stage for her Seattle debut—and share her story in what's essentially a one-woman show. 
"Le Grand Fromage" is playing at West of Lenin, 203 N. 36thSt. in Fremont, through Friday, June 15.  
"The premise of the show is that I'm teaching a cooking class," Aloni said. 
While mixing and sautéing, she relates the intriguing morsels of her life.
"From age 5 to 20, I acted in every show, won scholarships, got awards," Aloni said. "Then, I got smacked down by one of the acting teachers."
Devastated by a harsh critique, she turned to her other talent--cooking. "It was my fall back," she said. 
Aloni opened a restaurant with her friends. "And I was the only one who could cook," she said. "It became a huge success."
Then, she headed to culinary school in Paris and a number of notable jobs at the helm of prestigious kitchens. Eventually, she opened a large-scale catering company, covering Los Angeles, San Diego and Palm Springs. 
Aloni also wrote three cookbooks, started a food manufacturing business and became a freelance culinary writer. 
She headed to a writer's retreat to start working on her memoir when she had a transformative experience. A mentor asked if she had ever acted, saying that Aloni's writing sample had the makings of a play in it. 
"I felt like I had been struck by lightening," Aloni said. 
Four years ago, she started writing her script. Last year, she connected with Ballard director Amy Poisson, who specializes in bringing narratives about and by women to life.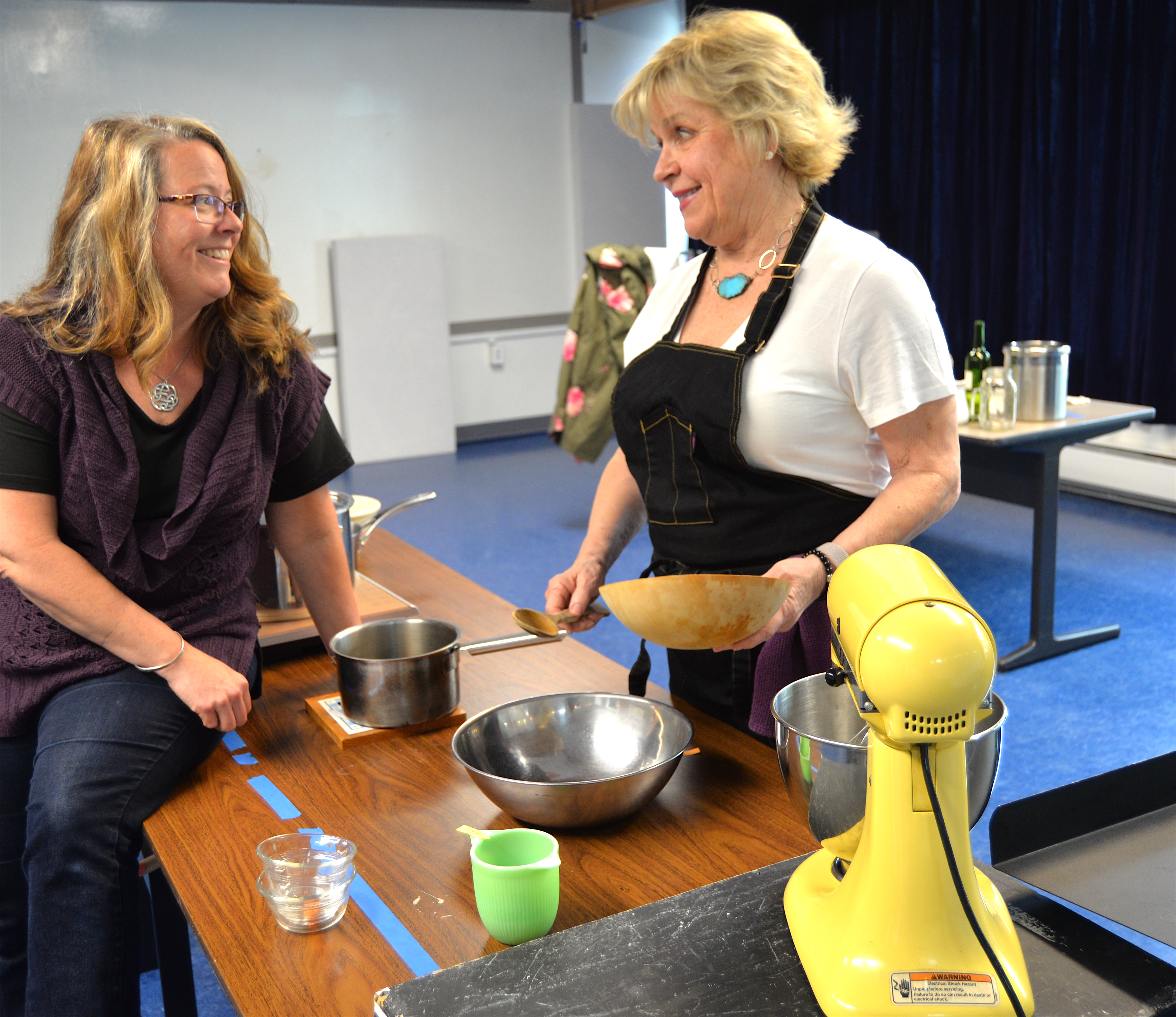 Poisson said that listening to Aloni tell her story was intriguing, especially the struggles that happened along the way.
"This woman has gone through hell and not one bit of her is broken," Poisson said. "Her goal now is to be an actor and produce her own show, and that was amazing to me."
The two have spent the past few months reworking the script and perfecting their recipe. 
Aloni looks forward to returning to the stage, for her first time as an adult and first time as a playwright. 
"What I thought at 5 was the truth, but I didn't have the courage," she said. "The subtext is really that I'm standing there, knowing what I wanted to be when I was 5, and now I'm reclaiming it. What does that say to you? What could be possible for you?"
Poisson said that the show has something to offer for everyone. "It's fun, and it's inspiring," she said. "It's about life as a modern, adult woman."
"And there's cooking and food," Aloni added. "It's not your standard play."
For tickets, visit www.brownpapertickets.com/event/3378312or call 209-965-7159.