Chinook's chef Bill Riley counts 28 years at restaurant on water
Chinook's chef Bill Riley counts 28 years at restaurant on water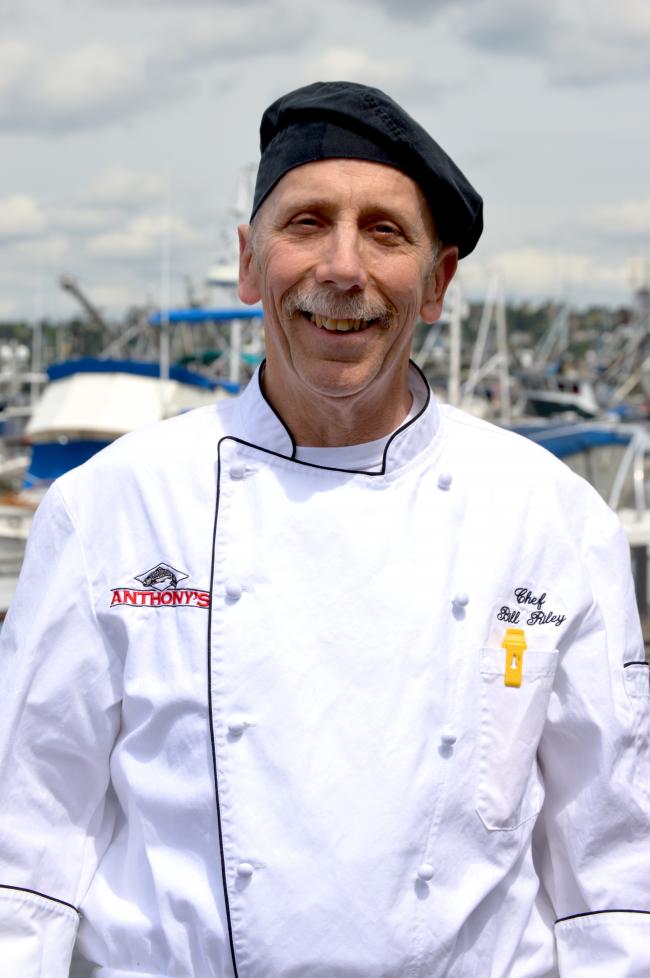 Mon, 06/04/2018
By Lindsay Peyton
Every day, when chef Bill Riley heads to work at Chinook's at Salmon Bay, he looks forward to looking out the window and watching the boats in Fisherman's Terminal come and go.
"The location is fantastic," he said. "The view here is something I never get tired of."
He also loves to cook and eat seafood. "Salmon is one of my favorites, and where can you get better salmon than Chinook's?" he asks.
Riley would know. After all, he's been working at the restaurant for nearly three decades.
His path to the kitchen was a bit unusual. One of his fondest memories as a child was baking sugar cookies for the holidays without anyone showing him how. "I just found a recipe and I made it," he said.
Still, Riley never thought too much about it. He planned to go into computers after graduating high school.
His guidance counselor, however, suggested Riley become a chef.
"It must have been something that showed up in my aptitude test somehow," Riley guesses. "I don't know what it was."
He shrugged off the idea and headed to data processing classes at a local community college.
"I didn't like it at all," Riley recalled.
He quit school after a couple of years and moved to Seattle with a couple of friends. He took a job as an aid at a hospital for a year.
"I didn't like that at all either," Riley said.
A friend of a friend hooked him up with a job as a dishwasher at the Gallery Restaurant in Pioneer Square. "It was an art gallery and also a sit-down restaurant, and it was very popular," Riley said.
After three months' washing dishes, he moved up to pantry cook. "I mastered that station rather quickly," he said. "So, I trained on the hot line."
It was 1973, and Riley had finally accepted his calling.
He worked his way up to sous chef and spent four years at the restaurant. He met fine chefs who took him under their wings.
"I picked up the sauces, the basics, the fundamentals," he said.
Riley worked for a year at Cherry Avenue Place and then became chef at Merchant's Café and Saloon, famed to be Seattle's oldest restaurant. He stayed at the position for four years before moving on to be sous chef at Pantley's on Edmonds Bay.
Riley worked his way up to chef, and after four years, moved to Pantley's Café Lynnwood. He accepted a post at El Torito in Lynnwood next and learned Mexican cuisine for a few years before coming to Chinook's.
"This was a new restaurant at the time," Riley said. "It had just opened a year or so before I started. I heard Anthony's was a really young, but strong and upcoming company."
He started as sous chef and remained in the position for 15 years, until the chef retired.
"I was heir apparent," he said. "I had been there for so long and had so much experience. I knew the restaurant like the back of my hand."
Riley said the challenge of keeping the kitchen running smoothly is another reason he looks forward to work each day.
"I never get bored," he said. "I come in with the mindset that I'm going to do the best job possible. At the end of the day, I go home a little tired and a little worn out. But it's always fulfilling."
The 66-year old chef plans to retire in the next year or so. In the meantime, he invites Seattleites to come in for some fresh seafood.
For more information, visit www.anthonys.com/restaurants/detail/chinook-at-salmon-bay.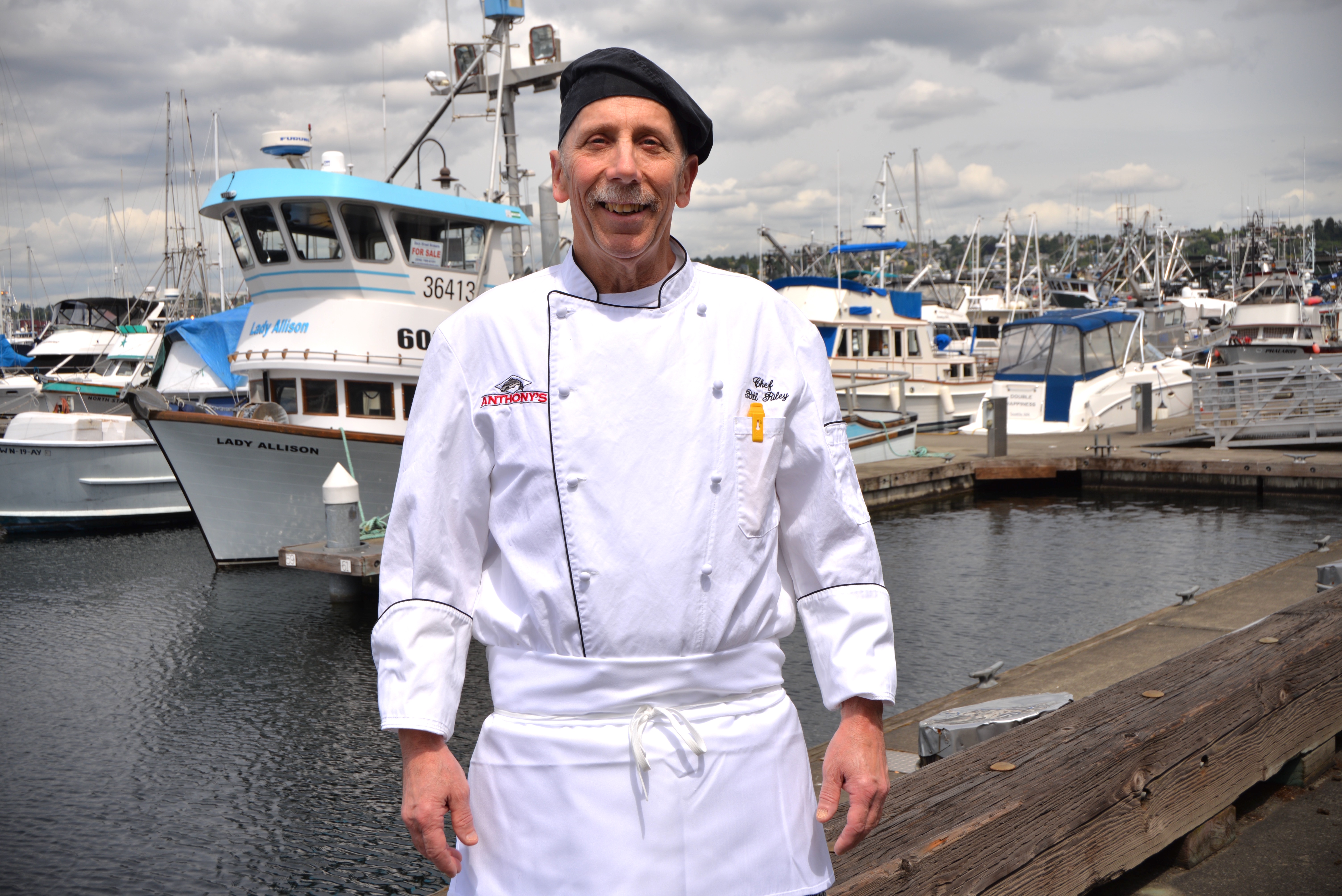 Comments
15 years as Sous Chef? Man it's time to prioritize career development.
I have no doubt this man can cook...but