Ballard Police Blotter week of 7-23-18
Ballard Police Blotter week of 7-23-18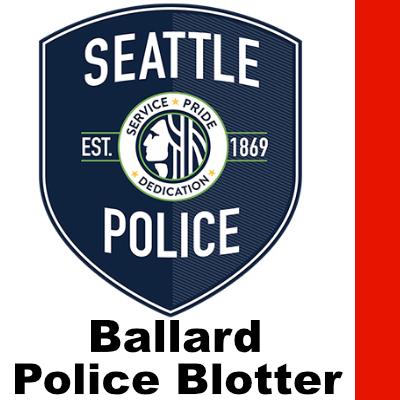 Mon, 07/23/2018
Ballard homeowner fires at burglar  
Around 4:15 a.m. on Sunday, July 15, a Ballard resident was home asleep in the 6700 block of 25th Ave. A sound made him bolt awake—the sound of someone breaking into his house. 
The resident armed himself with a handgun and found the burglar already broke into an enclosed mudroom and was attempting to get into the main house. The homeowner fired a shot through the door window and into the mudroom.  Then, the man called 911, and officers responded to the scene. A neighbor reported to police that he saw a dark-colored station wagon drive away from the victim's house. 
Only 10 minutes later, a man with a gunshot wound to the abdomen was dropped off at Swedish Hospital in Ballard.
 The man was later transferred to Harborview Medical Center for further treatment. Officers were dispatched to the hospital. Other police located a dark-colored station wagon several blocks away with a man and woman standing nearby
. Officers observed fresh blood on the inside and outside of the vehicle. The car also appeared to have stolen property inside. The two individuals were detained and interviewed. The male had an outstanding warrant and was arrested. The female was the sister of the suspect who was shot. She was interviewed and released. 
Officers impounded the vehicle pending a search warrant. This remains an active and on-going investigation and North Precinct burglary detectives will handle the follow-up investigation.