Ballard Police Blotter week of 7-30 -18
Ballard Police Blotter week of 7-30 -18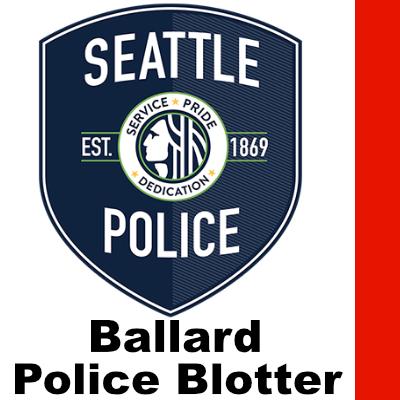 Mon, 07/30/2018
Police seek woman who assaulted child at community center
Around 4 p.m. on Monday, July 16, a woman in her 50s arrived at a community center in Ballard, located near the intersection of N.W. 60th St. and 28th Ave. N.W.
She tried to enter a restricted area. Staff members confronted her, and he became agitated and walked toward the exit. On her way out the door, the woman shoved a 4-year-old girl to the ground.
The child sustained minor injuries as a result. Officers quickly arrived at the scene but were unable to locate the suspect.
Police are still searching for the woman, who was described as approximately 5 feet, 8 inches tall, with short blonde hair and dressed in all black.
Comments
i don't know how can one be so cruel and self thinking that they don't think once before doing such horrific acts . sad!<a href="https://www.williamjacket.com">Williamjacket</a>
Add new comment