Ballard home to office of global nonprofit dedicated to preserving forests
Ballard home to office of global nonprofit dedicated to preserving forests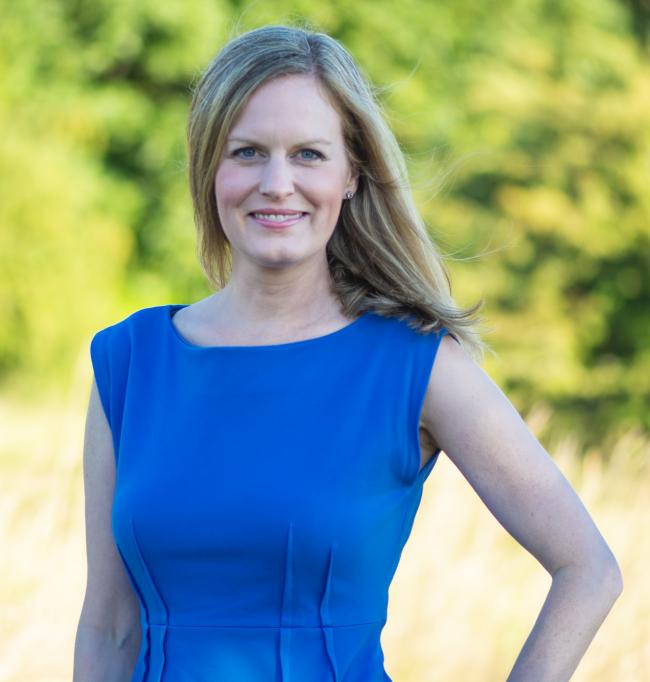 Mon, 08/13/2018
By Lindsay Peyton
When Ballard resident Jennifer Whitaker thinks of the forest, she pictures backyard tree houses and playing outside with her brother until their mother called them in for dinner.
"I want people to remember what forests have been to them, to remind people of those moments," she said. "We owe it to future generations to preserve that connection to nature."
Inspiring change and protecting forests locally and around the world are part of her job description at the Forest Stewardship Council (FSC).
Whitaker serves as relationship connector for the nonprofit and said her experience working for various global health, conservation and wildlife organizations prepared her for the role.
She's served on the board of the Red River National Wildlife Refuge, lobbied U.S. Congress to protect the Alaskan wilderness, delivered lectures at the Field Museum in Chicago and created environmental education programs with Jane Goodall.
Now, she works with a team inside the Ballard Labs, a co-working space on NW 46th St. as the local arm for the Forest Stewardship Council, to raise funds and awareness for what she considers essential change.
"It's the ripple effect," Whitaker said. "It's a pebble in a pond. It's starting here in Ballard and rippling out to the rest of the country and the rest of the world. And it will have a significant effect on the world's forests."
The Forest Stewardship Council is, in fact, a global nonprofit.
Whitaker explained that the organization started after the 1992 Earth Summit in Rio. "A group of foresters realized we weren't going to get anywhere with mitigating climate change unless we stopped deforestation," she said.
Businesses, environmentalists and community leaders joined to create the Forest Stewardship Council. "They were true visionaries," Whitaker said.
The group met for its first general assembly in 1993 and set goals to improve forest practices worldwide. Now the organization has spread across the globe, setting up headquarters in a number of countries and has certified hundreds of millions of acres of forest.
The nonprofit takes a market-based approach to protect forests, Whitaker explained
"The world is not going to stop using paper products," she said. "What is the best way to protect the world within the industry? If markets could drive conservation, we could achieve a lot more."
The Forest Stewardship Council believes that the best approach is creating a voluntary, membership-based method where products could pass tough standards and demonstrate best practices when it comes to sustainability while protecting economic value.
To become certified, a landowner must protect old growth forests, as well as threatened and endangered species, restrict clear-cutting and pesticide use and protect rights of indigenous people and local communities.
Whitaker explains that buying products from Forest Stewardship Council certified forests offers consumers a simple way to make smart purchases.
"We have a really strong brand in many parts of the world," she said. "In the U.S., we're still building on that."
The organization's international headquarters are in Bonn and U.S. offices are based in Minnesota.
In 2015, the nonprofit launched a global strategic plan aimed at protecting vulnerable forests, Whitaker said. Previously, funding was gathered from memberships and certification fees.
The Forest Stewardship Council decided to establish a philanthropic arm to underpin its efforts.
"We wanted to make sure we were setting ourselves up for success in the long run," Whittaker said.
That's how the Pacific Northwest Project began.
"We are faced with an urgent need to address the health and sustainability of forests in Oregon and Washington," Whitaker said.
Partners include Ecotrust, Forest Stewardship Council, Northwest Natural Resource Group, Sustainable Northwest and Washington Environmental Council.
Seth Zuckerman serves as executive director of Northwest Natural Resource Group, which offers member landowners access to Forest Stewardship Council certification though a group program.
The non-profit's overall mission is to strengthen local forests and communities by providing skills and tools for effective land stewardship.
As a member of the Forest Stewardship Council, the Northwest Natural Resource Group participates in the organization's general assembly, which occurs every three years.
Zuckerman said that the meetings are unique because they bring together a range of voices, covering economic, social and environmental interests. "It keeps the decision making balanced," he said.
He explained that the nonprofits are working together to make it easier for consumers to access materials that are sustainably harvested. "In order to cut through the noise and claims people make, it's important to have a credible institution that's creating standards," he said.
Zuckerman added that the Forest Stewardship Council provides an integral framework.
"We're all so dependent on the ecosystem that the forest provides—whether that's clean water or habitat for salmon," he said. "It's really critical for people to get the wood they need but with confidence in respect to these important factors. Look for the FSC brand, and consider where your wood is coming from."
"In the northwest, I feel that we are trendsetters for the rest of the country," Whitaker said. "The pilot of this project will allow us to do more in other parts of the country. Foundations are stepping up to help. We're more efficient and strong if we work together."
By building on the efforts of others and adding more certified products to the market, Whitaker believes the Forest Stewardship Council can make a significant impact.
"Our increased efforts will mitigate climate change, preserve biodiversity, purify our waters and air, and give a voice to vulnerable communities who rely on forests for their livelihoods and often lose out to powerful interests," she said. "The time is now to protect our forests and the communities that depend on them. The longer we wait, the more dire the consequences."
For more information, visit us.fsc.org.
Comments
This is great to hear about the work of this organization! I've been a advocate for smart growth - especially in urban areas like Ballard - that not only adds density, but preserves space for urban tree canopy within the city. There are a few single development examples in Ballard, but many more examples throughout Seattle where the development clears the site and street right-of-way of its maturing trees and neglects to retain space for new canopy to replace what was lost. Did you know that SDOT records show an average of 1000 Street trees being removed each year since 2006?even more are being removed on private property and dismissed with theoretical "green factors". TreePAC has been advocating for city leadership and staff to increase their efforts to give the environment equitable consideration while densifying the city.