Zoo introduces new low-cost ticket and membership pass
Zoo introduces new low-cost ticket and membership pass
Expanded program represents ongoing commitment to diversity and inclusion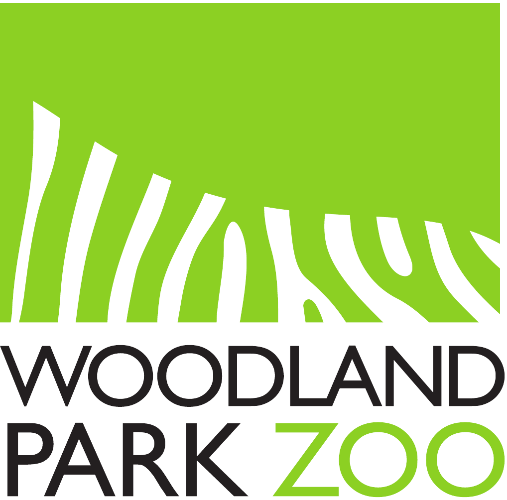 Mon, 08/20/2018
 In its ongoing commitment to better serve Puget Sound, Woodland Park Zoo is expanding its diversity and inclusion program. A new $5 admission ticket, Discover Ticket, and a new $35 family membership, Explorer Pass, are being introduced this year. The specially priced admission and membership are part of Woodland Park Zoo's greater commitment to making the zoo a place of inclusion in which people of all backgrounds and abilities feel welcome and inspired to make conservation a priority in their lives.
The $5 Discover Ticket is available for current recipients of Washington Quest/EBT and/or WIC assistance. The Discover Ticket is available September 4, 2018 through March 31, 2019 at zoo entrances only. Individuals and families presenting a Washington Quest card or WIC appointment folder and a valid form of photo ID can receive $5 admission per person for up to six individuals in the same family. (Limited to Washington state residents. At least one adult must present Quest card or WIC proof of enrollment.)
The zoo is launching the $35 Explorer Pass family membership, which offers free admission for up to eight individuals to the zoo year round for current recipients of Washington Quest/EBT and/or WIC assistance. Due to overwhelming demand, these memberships are limited to the first 2,000 who apply through a special application process open through August 30 or until filled.
In the coming year, these programs combined will double access to the zoo for communities in great need. The zoo anticipates serving more than 300,000 people with admissions that represent $2.5 million in public benefit. Through its Community Access Program, the zoo partners with 600+ human service organizations across Puget Sound to offer hundreds of thousands of complimentary zoo passes, which in 2018 also includes a free ride on the zoo's Historic Carousel. The zoo also participates in the Seattle Public Library Museum Pass program to provide free passes to the zoo. These passes must be reserved in advance with a valid Seattle Public Library card on the Seattle Public Library Museum Pass webpage.
The zoo's new low-cost ticket, membership pass, and Community Access Program are made possible from public support and private donations from individuals, families, foundations and corporations throughout the Pacific Northwest community. For information about the new programs, visit www.zoo.org/discounts.
As part of its expanded diversity and inclusion program, the zoo began a three-year partnership with Northwest ADA Center in 2016 to commit to accessibility site surveys of its public spaces. In 2017, the zoo's executive leadership team took a pledge through Welcome Inclusion (WIN) of King County to strive to understand, accept and accommodate differences among the zoo's guests. This summer, the zoo held new Zoo for All events to honor families and individuals from the special needs and inclusion communities, and U.S. military personnel and their families. In the winter, a Zoo for All event will provide free access to the zoo for community partners and youth who have never experienced the zoo before. The zoo's commitment to increasing access is done in partnership with other local science, cultural and heritage institutions now working to increase access for all.
"Opening up Woodland Park Zoo to as many people as possible is the right thing to do, and we are proud to double the number of opportunities for the community to visit us. We are deeply embedded in our community and want to welcome as many people as possible to enjoy extraordinary experiences at the zoo," said Woodland Park Zoo President and CEO Alejandro Grajal.
For more information or to become a zoo member, visit www.zoo.org or call 206.548.2500.
Founded in 1899, Woodland Park Zoo is accredited by the Association of Zoos & Aquariums and certified by the rigorous American Humane Conservation program. The Humane Certified™ seal of approval is another important validation of the zoo's long-standing tradition of meeting the highest standards in animal welfare. Woodland Park Zoo is helping to save animals and their habitats through more than 30 field projects in the Pacific Northwest and around the world. Each year, the zoo engages more than a million visitors of all ages, backgrounds, abilities, and walks of life in extraordinary experiences with animals, inspiring them to make conservation a priority in their lives and a difference in our planet's future ecological health and sustainability. Visit www.zoo.org and follow the zoo on Facebook, Twitter and Instagram.